Press Release
Johns Hopkins APL's Dutta Reelected IEEE Communications Society Member-at-Large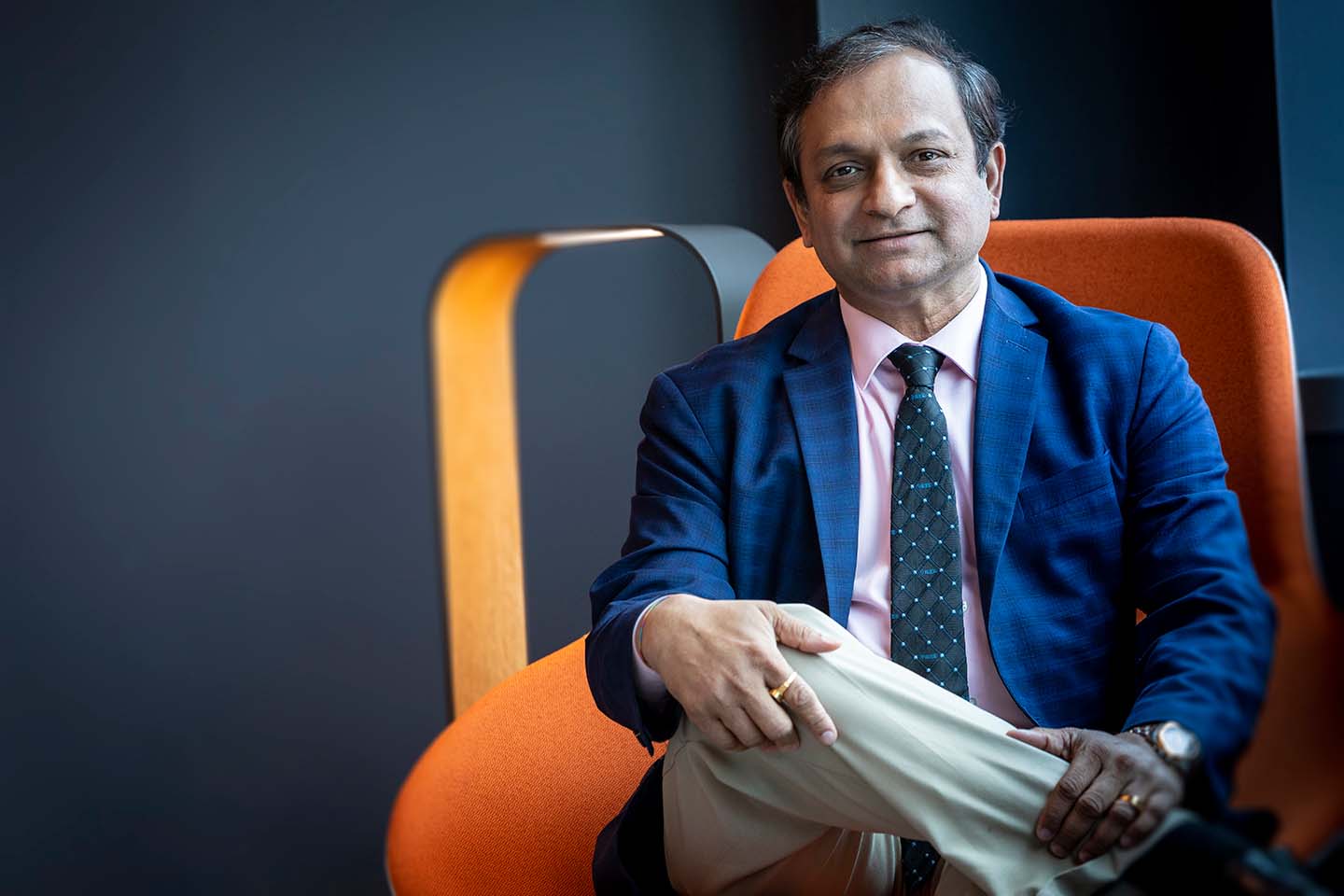 Ashutosh Dutta
Credit: Johns Hopkins APL
Mon, 11/28/2022 - 11:33
Ashutosh Dutta, a senior wireless research scientist and chief 5G strategist at the Johns Hopkins Applied Physics Laboratory (APL) in Laurel, Maryland, received several honors from the Institute of Electrical and Electronics Engineers (IEEE) and was recently reelected to serve as a member-at-large to the board of governors for the IEEE Communications Society. His three-year term begins Jan. 1.
The IEEE Communications Society — known as ComSoc — promotes the advancement of science, technology and applications in communications and related disciplines. It sponsors several annual conferences, operates more than 200 chapters around the world, and coordinates the operation of several councils, task forces, technical committees, and working groups responsible for developing industry standards.
As a member-at-large, Dutta, among other responsibilities, participates in special board meetings, organizes other meetings to facilitate discussions and shares feedback conveyed by IEEE members with the board. He is also a voting member on the board, which allows him to weigh in on bylaw changes related to governance and policy of the Communications Society and any important decisions related to the society's operation.
Dutta will represent members in the United States, Canada and South America.
"The IEEE Communications Society should play a pivotal role in empowering its members in an open, neutral and all-inclusive manner so they can contribute toward the advancement of technology for humanity in a collaborative way," Dutta said. "I look forward to continuing to work with my IEEE colleagues, staff and fellow volunteers across the world to focus on developing these core values."
The IEEE Communications Society awarded Dutta the 2022 North American Exceptional Service Award in December, during IEEE Globecom in Rio de Janeiro, Brazil. He was also recently named a 2022 recipient of the IEEE-USA George F. McClure Citation of Honor "for distinguished leadership in the development of the International Network Generations Roadmap and bridging the gap between academia and industry."
The Applied Physics Laboratory, a not-for-profit division of The Johns Hopkins University, meets critical national challenges through the innovative application of science and technology. For more information, visit www.jhuapl.edu.