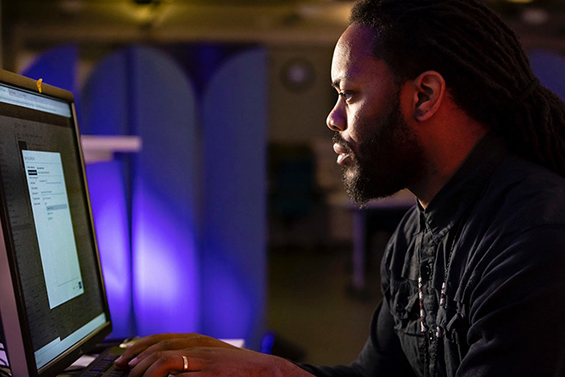 Career Opportunities
Experienced Professionals
Working at APL

We come together to tackle some of the world's most challenging problems and create innovative solutions.

Careers in Engineering, Technology, and Research

Collaborate. Create. Innovate.

Our career opportunities offer the technical challenge of a lifetime. When you join our team, you'll find a wide range of rewarding projects and a community of passionate coworkers who want to collaborate. We're driven by a culture of innovation and a desire to create solutions that make the world smarter and safer.

Careers in Business and Operations

Inclusive. Dynamic. Fulfilling.

Our Business and Operations teams grow our culture, implement our strategic vision, and create an environment where everyone can succeed. What's more, when you join us, your work's impact will go far beyond our campus. You'll be supporting projects that improve lives around the world. 
When I stop feeling like I'm making a difference is when I start thinking about going elsewhere, and I haven't thought about going elsewhere for a minute since joining APL.
Focus Areas
Search Opportunities by Area of Interest
Explore career opportunities for experienced professionals by area of interest.
Join Our Talent Community!

Joining APL's Talent Community is a great way to learn more about the Laboratory, our culture, and future opportunities.