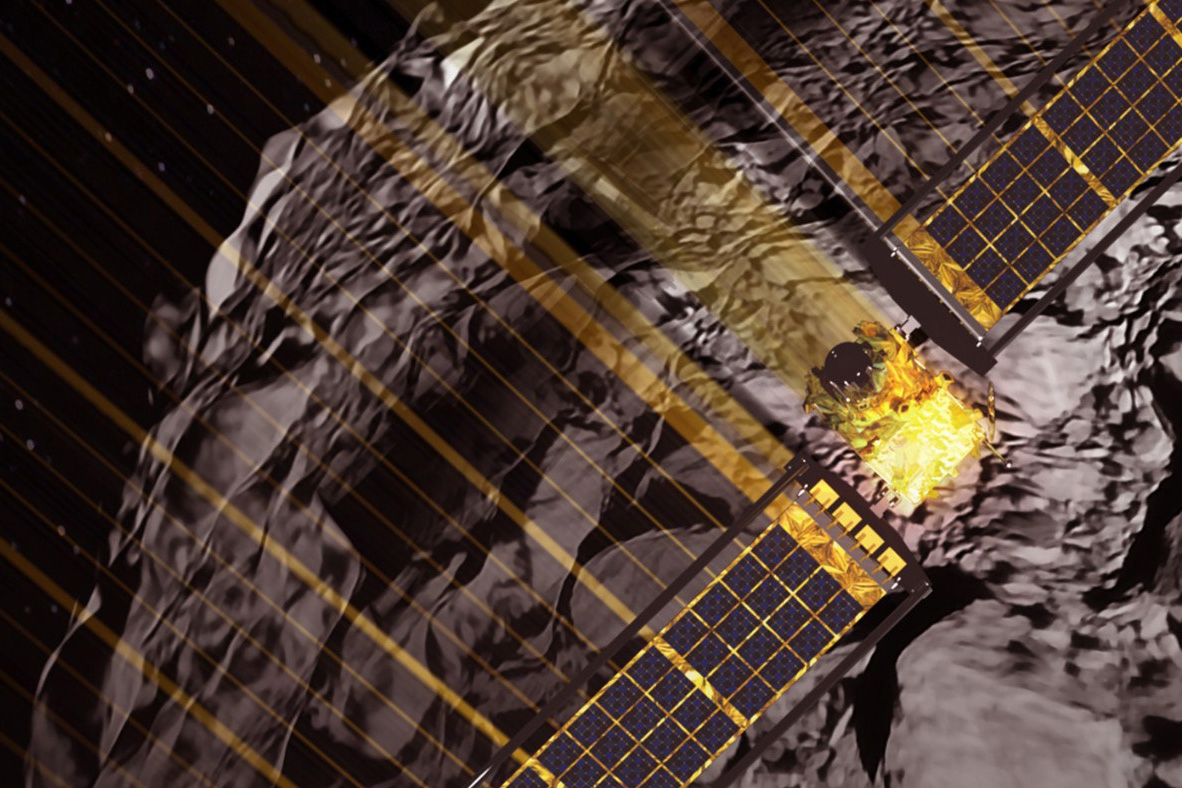 Featured
From Impact to Innovation
A Year of Science and Triumph for Historic DART Mission
Last fall, the world watched as the DART spacecraft — the Double Asteroid Redirection Test — guided itself toward the asteroid Dimorphos for a direct collision, a major technical achievement and the first successful planetary defense test in history. As a part of NASA's overall planetary defense strategy, DART's impact with the asteroid Dimorphos demonstrated a viable mitigation technique for protecting the planet from an Earth-bound asteroid, if one were discovered. Revisit DART's triumphant collision with Dimorphos and the resulting year of science analysis and discoveries that followed.
Game-Changing Impact
We solve complex research, engineering, and analytical problems that present critical challenges to our nation.
By combining creativity and technical expertise with a culture of risk-taking, we tackle increasingly difficult challenges with impacts across multiple domains.
It's very seldom that you have computational engineers, physicists, and biochemists all sharing their expertise within one organization — and we have that at APL.

Research Engineer and Scientist
News and Accomplishments
Discover the latest innovations, advancements, and accomplishments from the Johns Hopkins Applied Physics Laboratory.
Dec 1, 2023

Johns Hopkins APL Hosts a Pair of NATO Analysis Conferences

Nov 30, 2023

James Gosler Receives 2022 Eugene G. Fubini Award

Nov 29, 2023

Johns Hopkins APL Space Scientist Tapped to Lead NASA's Heliophysics Division
People Culture
We are dedicated to solving complex challenges and pioneering new technologies, but what makes APL truly unique is the culture surrounding the work we do.
We offer a vibrant, welcoming atmosphere where you can bring your whole self to work, continue to grow, and build lifelong bonds with inspiring teammates.