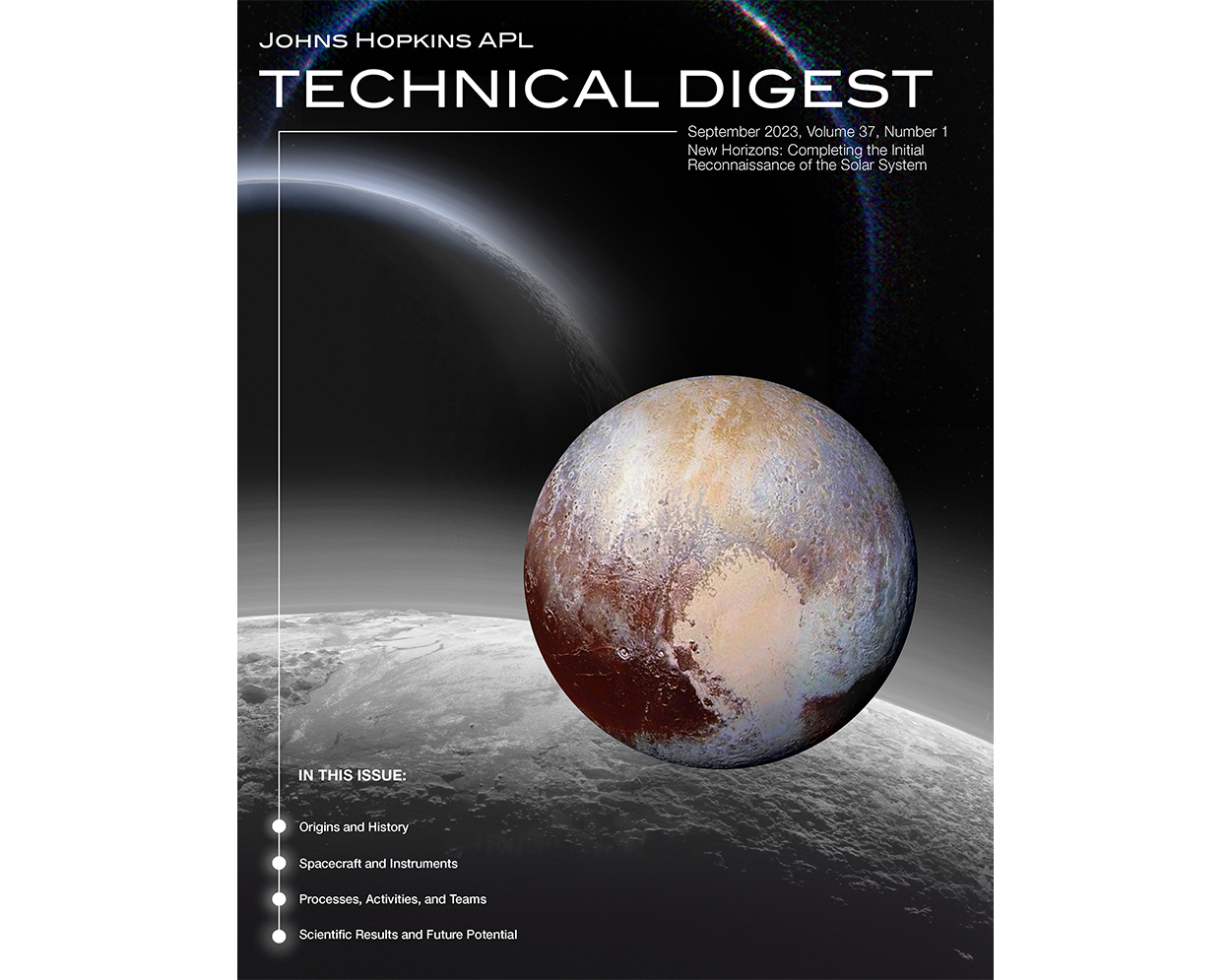 Johns Hopkins APL Technical Digest
New Horizons: Completing the Initial Reconnaissance of the Solar System
Volume 37, Number 1 (2023)
This issue tells the story of the exploration of Pluto and the Kuiper Belt. It describes the history of New Horizons from conception through the flyby of Pluto and the Kuiper Belt object Arrokoth, as well as the scientific rationale for the mission. This discussion is followed by descriptions of the spacecraft and instruments; how the New Horizons team flew the mission across the solar system and then told the world about it; and a summary of the scientific results and possible future science investigations (subject to NASA approval) to study the outer heliosphere.
Game-Changing Impact
We solve complex research, engineering, and analytical problems that present critical challenges to our nation.
By combining creativity and technical expertise with a culture of risk-taking, we tackle increasingly difficult challenges with impacts across multiple domains.
It's very seldom that you have computational engineers, physicists, and biochemists all sharing their expertise within one organization — and we have that at APL.

Research Engineer and Scientist
News and Accomplishments
Discover the latest innovations, advancements, and accomplishments from the Johns Hopkins Applied Physics Laboratory.
Sep 20, 2023

Johns Hopkins APL Staff Win Association of Old Crows Awards

Sep 20, 2023

IMAP Mission Begins Integration and Testing at Johns Hopkins APL — Public Invited to Follow Along With Livestream

Sep 19, 2023

Seven Asteroids Are Named for DART Team Members
People Culture
We are dedicated to solving complex challenges and pioneering new technologies, but what makes APL truly unique is the culture surrounding the work we do.
We offer a vibrant, welcoming atmosphere where you can bring your whole self to work, continue to grow, and build lifelong bonds with inspiring teammates.