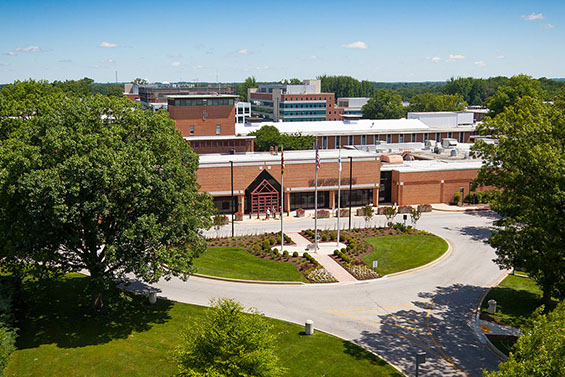 What You Need to Know Before Coming to APL
The Johns Hopkins Applied Physics Laboratory is a secure facility, operating under Department of Defense regulations for restricted entry. All visits must be preapproved via written request and notification by responsible staff members. Staff members hosting visitors are responsible for ensuring that all security requirements are met.
For the safety of all staff and visitors, anyone visiting Johns Hopkins APL should be free from sickness or symptoms common to any communicable illness, including COVID-19.
Entry/ID Requirements
Visitors must present photo identification to the lobby receptionists, sign the visitor register, receive the appropriate badge, and remain under escort unless otherwise authorized by Visitor Control. Passports are required for foreign visitors, and permanent residents must present their Permanent Resident Card (green card) for entry to the Laboratory. Questions regarding the status of a visitor's access to the Laboratory should be directed to Visitor Control (phone: 240-228-5661; fax: 240-228-6400). Visitors attending a meeting should have their visit request faxed to Visitor Control or sent via SMO code 888984.
Restricted/Controlled Items
Visitors should be aware of APL rules for bringing restricted and controlled items, such as electronic devices, on site.
Parking
Visitors should park in the designated visitor parking lot closest to the building where the meeting is being held (see APL Campus Maps) unless directed elsewhere by their APL point of contact. When leaving the Laboratory, visitors should ask the security officer or lobby receptionist for the appropriate gate combination to exit the parking lot.
Wireless Coverage
APL has a Guest wireless network that is available for general use by visitors to the APL campus. Ask an APL staff member for details.
 
Locations and Directions

Our main campus is located midway between Washington, DC, and Baltimore, with convenient access to major highways and local attractions.