Press Release
Johns Hopkins APL to Cohost Virtual Workshop on 5G Technologies for Tactical and First Responder Networks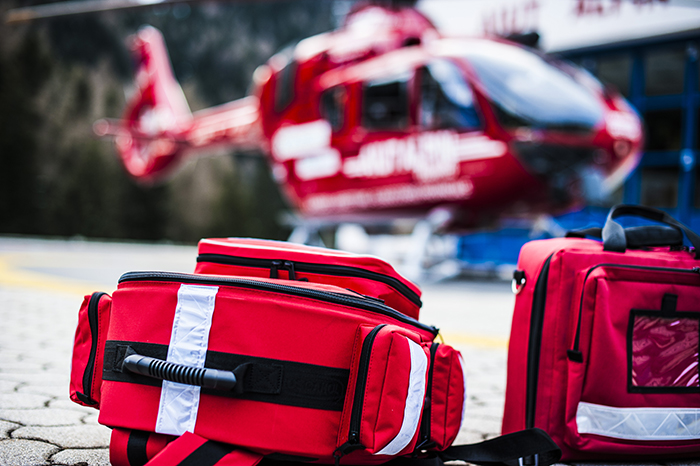 Fri, 09/11/2020 - 09:49
The Johns Hopkins Applied Physics Laboratory (APL) in Laurel, Maryland, is cohosting the third Annual Workshop on 5G Technologies for Tactical and First Responder Networks, scheduled for Friday, Oct. 23. This virtual event is cohosted by IEEE and the Department of Homeland Security's Science and Technology Directorate.
There is no cost to attend, but registration is required.
5G is not just the next evolution of 4G technology; it's a paradigm shift. It is expected to enable fundamentally new applications — with much more stringent requirements in latency and bandwidth — and provide resiliency and flexibility to the underlying network.
Several standards organizations and forums, namely IEEE, the 3rd Generation Partnership Project and the International Telecommunication Union, are working on defining the architecture and standardizing aspects of 5G technologies. However, few organizations are focusing on how such technologies can be useful to tactical and first responder networks.
This workshop will explore the applicability of 5G technologies for tactical and first responder networks, offer solutions, share use cases, and investigate research opportunities and challenges. The event will also provide an opportunity for 5G experts from industry and academia, as well as the standards, regulatory, homeland security, public safety and defense communities, to collaborate.
Keynote addresses will be delivered by Russell Becker, director of the Office for Interoperability and Compatibility Technology Center in the Department of Homeland Security's Science and Technology Directorate, and Joseph Evans, the principal director for 5G in the Office of the Director of Defense Research and Engineering (Modernization) within the Office of the Under Secretary of Defense for Research and Engineering.
The event will include three plenary talks by Chris Baker, a senior public safety advisor for the First Responder Network Authority and a national expert for fire and aviation; Monisha Ghosh, the first female chief technology officer at the Federal Communications Commission; and Alex Sprintson, director of the National Science Foundation's Computer and Network Systems Core program, which deals with all aspects of computer and network systems.
Ruth Vogel, APL's Emergency Response Systems Program Manager, will moderate a panel in the afternoon that will include Cuong Luu (DHS), Rob Dew (DHS) and Jeff Bratcher (FirstNet).
The workshop will also include four tracks — technology, first responder networks, tactical networks and research — each consisting of vendor talks, invited talks and talks from open calls.
For additional information, please visit the workshop website.
The Applied Physics Laboratory, a not-for-profit division of The Johns Hopkins University, meets critical national challenges through the innovative application of science and technology. For more information, visit www.jhuapl.edu.