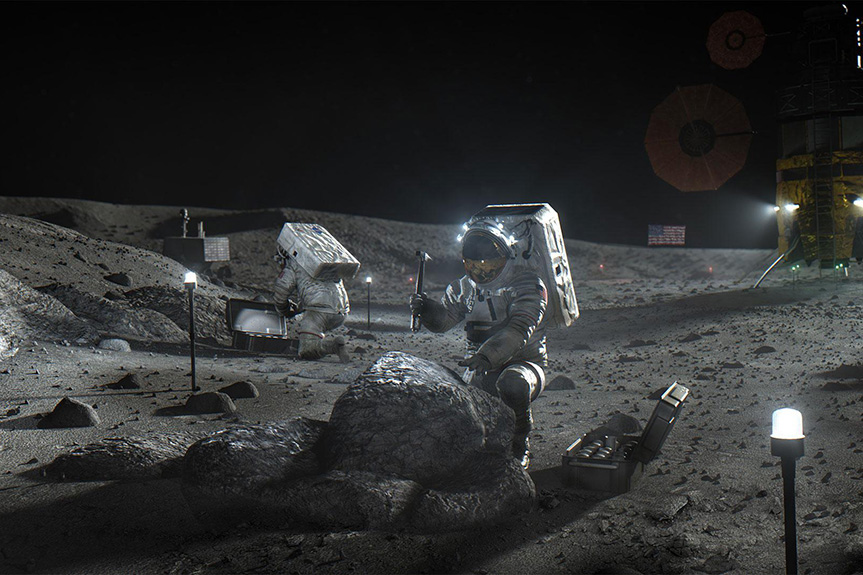 Mission Area
Space Formulation
Leaning Forward to Take on the Challenges of the Future
Johns Hopkins APL's Space Formulation Mission Area leverages the expertise of world-class scientists and engineers to provide NASA and our partners with innovative solutions to the critical challenges they face in the space domain. By identifying areas where APL can strategically partner and collaborate, we are able to devise game-changing missions and instruments on behalf of new and existing sponsors.
We lean forward to take on the challenges of the future. The Space Formulation Mission Area is responsible for the formulation of all new civil space initiatives, and has oversight of the large portfolio of space science grants and cooperative agreements, as well as integrated initiatives that cut across our nation's civil and national security space domains.
Our work includes bringing together academia, government and industry stakeholders to participate in sponsored exercises, lead coalitions such as NASA's Lunar Surface Innovation Consortium, and perform research that can be readily applied to future missions.