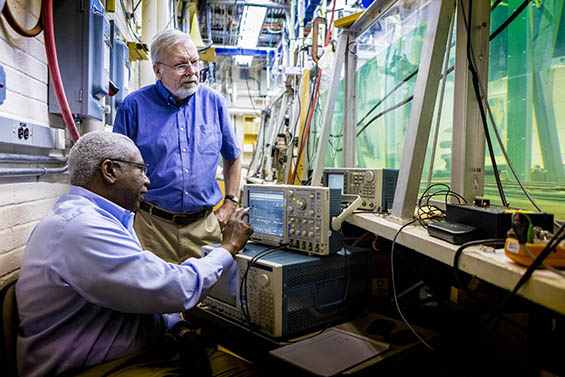 Our Core Competencies
APL solves complex research, engineering, and analytical problems that present critical challenges to our nation. As the nation's largest university affiliated research center, we provide U.S. government agencies with deep expertise in specialized fields to support national priorities and technology development programs. We also serve as independent trusted technical agents to the government, providing continuity for highly complex, multigenerational technology development systems.
As a university affiliated research center, we maintain robust engineering and research and development expertise in eight core competencies to meet the needs of our government sponsors. Our core competencies are:
Strategic systems test and evaluation
Submarine security and survivability
Space science and engineering
Combat systems and guided missiles
Air and missile defense and power projection
Information technology (C4ISR/IO)
Simulation, modeling, and operations analysis
Mission-related research, development, test, and evaluation
Applied Expertise
Our scientists, engineers, and analysts serve as trusted advisors and technical experts to the government, ensuring the reliability of complex technologies that safeguard our nation's security and advance the frontiers of space. We also maintain independent research and development programs that pioneer and explore emerging technologies and concepts to address future national priorities.

Systems
Missile, combat, spacecraft, communications, surveillance, radar, command and control, information, display, and intelligence, surveillance, and reconnaissance systems.

Technologies
Electronics, software development and electronics, navigation, guidance, propulsion, aerodynamics, oceanography, space physics, sonar, signal processing, materials, biomedicine, big data, artificial intelligence, machine learning, biology, and cyber operations.

Mission Support
Precision strike, ship defense, strategic deterrence, tactical and ballistic missile defense, electronic warfare, littoral warfare, surveillance, antisubmarine warfare, quick reaction capabilities, and rapid prototyping.
Labs and Facilities

Making critical contributions requires taking risks and running experiments — work that is best done in labs. Learn more about Johns Hopkins APL's campus and capabilities.