Press Release
U.S. Space Force to Partner With Johns Hopkins on Professional Development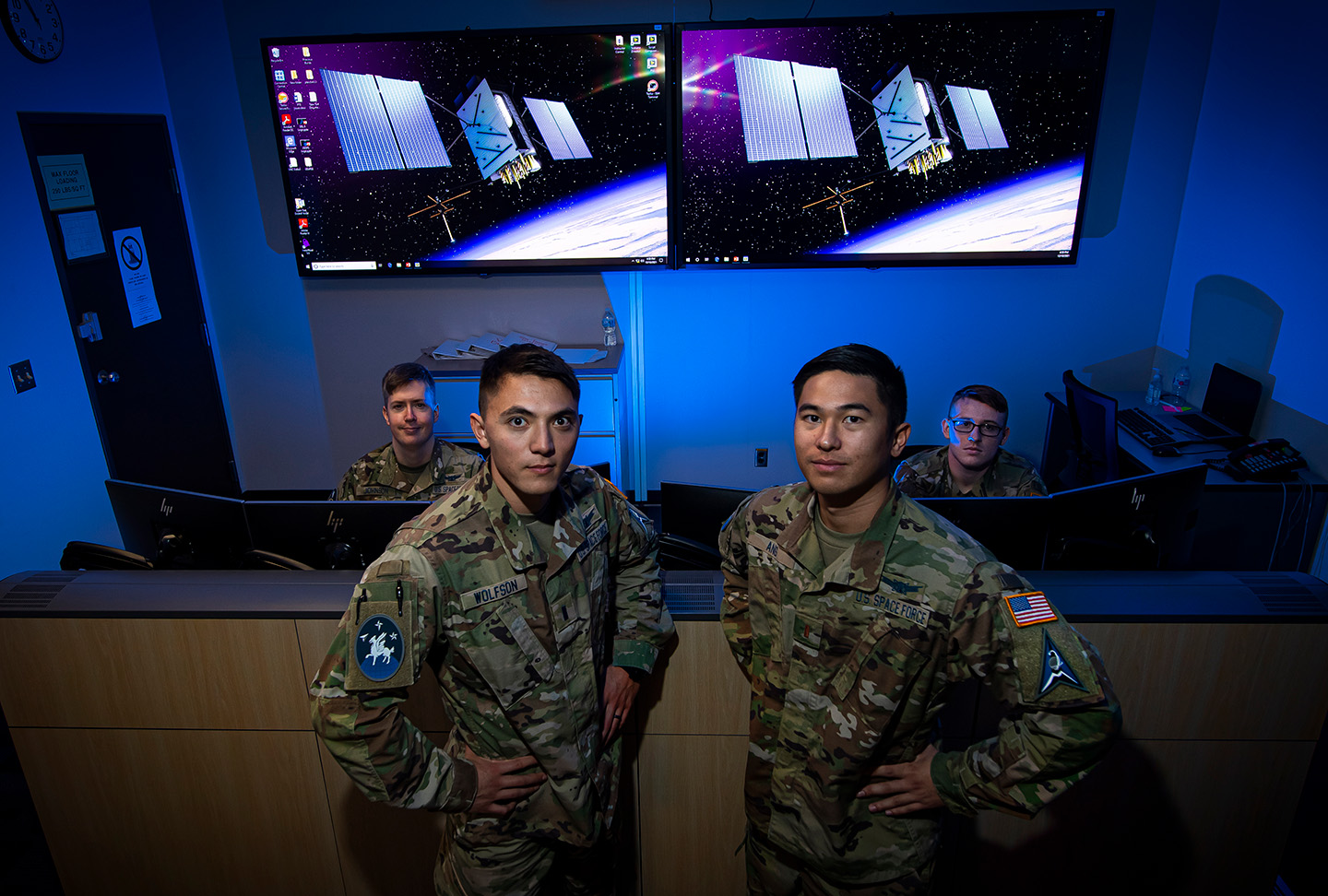 The Johns Hopkins University and U.S. Space Force announced a new partnership to provide professional development of top Space Force leadership candidates, including access to research and development facilities and subject-matter experts at Johns Hopkins APL.
Credit: USSF
Wed, 10/26/2022 - 12:00
The Johns Hopkins University School of Advanced International Studies (SAIS) will partner with the U.S. Space Force on the professional development of top candidates in the USSF leadership corps, known as Intermediate and Senior Developmental Education (IDE/SDE).
As part of this collaboration, the Johns Hopkins Applied Physics Laboratory (APL) will provide state-of-the-art facilities where Space Force leaders can collaborate on world-class research and development projects, as well as access to specialized facilities for work related to their national security missions.
"It has always been an honor to partner with the Space Force to help them achieve their needs through the research and development of capabilities at APL," said Patrick Binning, National Security Space mission area executive at APL. "Now, with this program, we are looking forward to deepening this partnership and further collaborating alongside Guardians who are newly responsible for the challenges of national security in the space domain."
APL's subject-matter experts will draw on deep domain expertise in space and defense to give Space Force personnel insights and hands-on development time with existing and emerging technologies and capabilities to meet their mission requirements.
"The interdisciplinary nature of the program reflects the stellar record of SAIS in preparing tomorrow's leaders," said Sunil Kumar, provost of Johns Hopkins University. "Participants will benefit immensely from the combined excellence of Hopkins faculty at SAIS, our Whiting School of Engineering and the Applied Physics Laboratory."
APL is very familiar with the intricate national defense missions of the Space Force, as the Laboratory continues to provide the Department of Defense with critical space systems and engineering contributions to its challenges. Some examples of these contributions were recently demonstrated through delivery of the Space Force's Deep Space Advanced Radar Concept – Technology Demonstration and the Space Based Kill Assessment program for the Missile Defense Agency.
This professional development program will focus not only on military professional development but also on advanced, STEM-related master's-level education and collaborative research opportunities beneficial for Guardians as experts and leaders in the Space Force.
"We are very excited to be chosen by the U.S. Space Force for this opportunity and are looking forward to this partnership," said James B. Steinberg, dean of Johns Hopkins SAIS. "This decision is a reflection of SAIS's leadership in the field and excellence in preparing leaders to meet the complex challenges of the 21st century. Participants in this program will be integral members of our school, working closely with our distinguished faculty, students, and contributing to our intellectual community."
To learn more, visit https://www.spaceforce.mil/News/Article/3199854/space-force-to-partner-with-johns-hopkins-university-sais-for-service-specific/.
The Applied Physics Laboratory, a not-for-profit division of The Johns Hopkins University, meets critical national challenges through the innovative application of science and technology. For more information, visit www.jhuapl.edu.