Press Release
Hilliard, Trexler Earn Recognition From Society of Women Engineers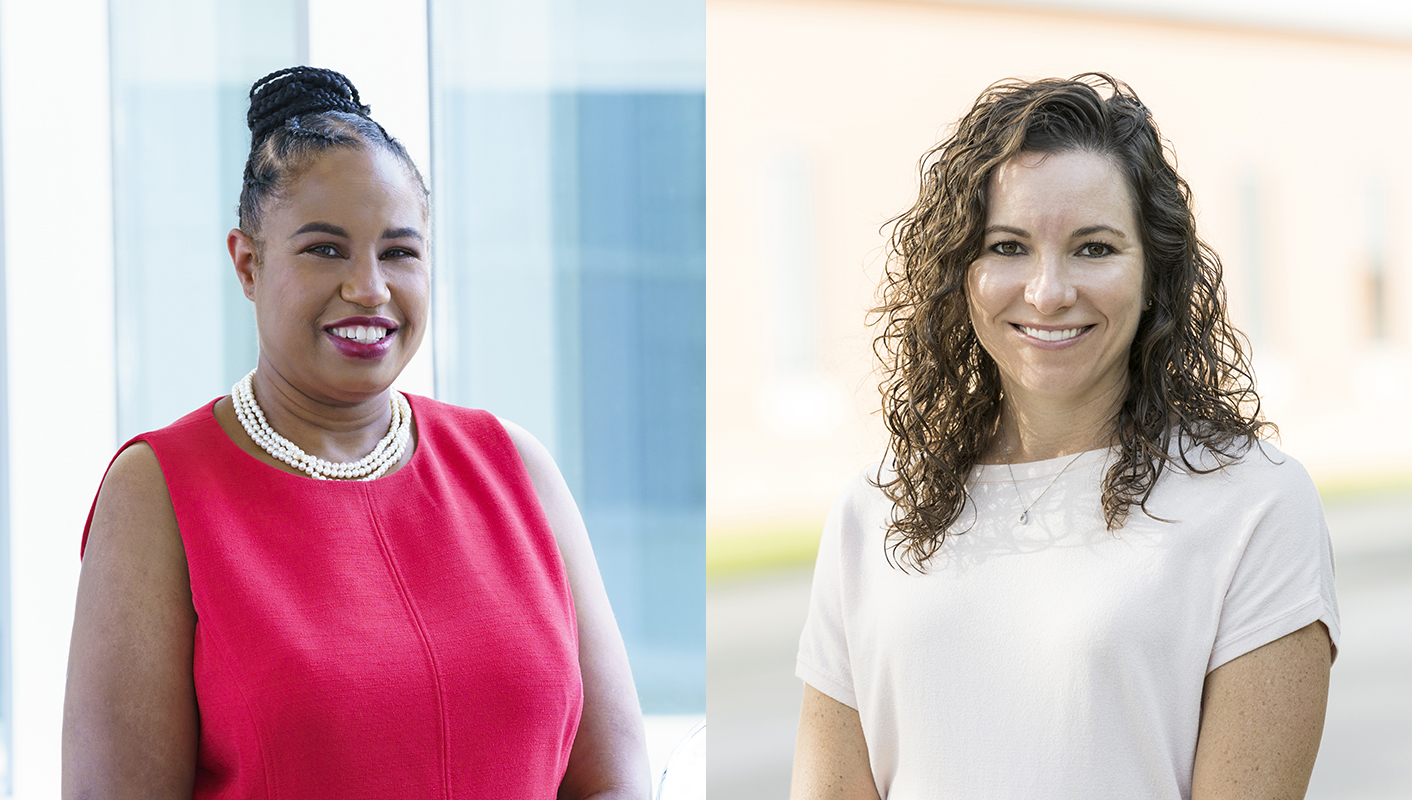 Credit: Johns Hopkins APL
Mon, 09/20/2021 - 14:40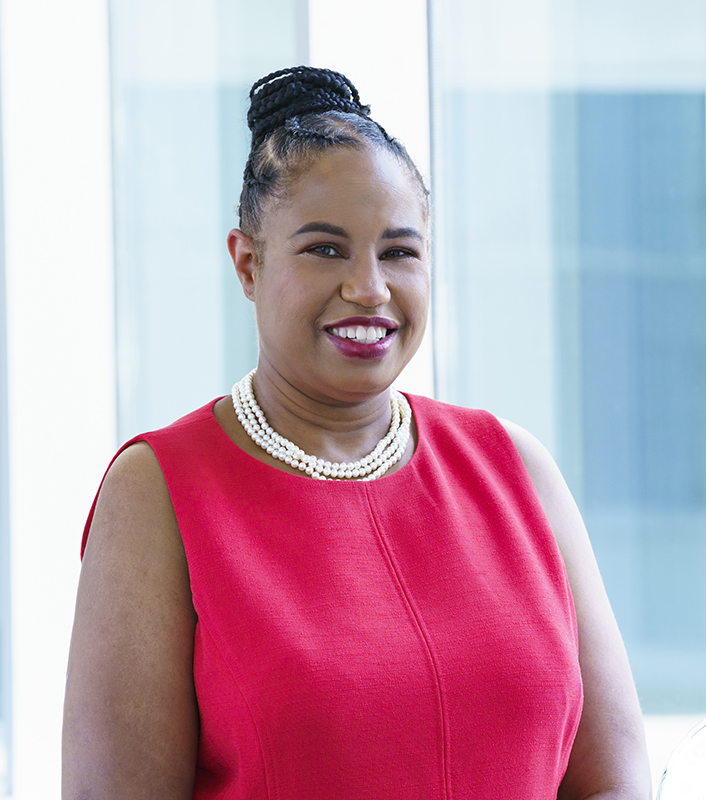 Two engineers at the Johns Hopkins Applied Physics Laboratory (APL) in Laurel, Maryland, have been honored by the Society of Women Engineers (SWE) for their significant technical and outreach contributions.
Danielle Hilliard, an aerospace systems engineer who leads APL's rotational Discovery program for recent college graduates, has been honored with an Advocating Women in Engineering Award. Morgan Trexler, a materials engineer who manages the Laboratory's Science of Extreme and Multifunctional Materials program, received a SWE Patent Recognition Award.
SWE issues awards each year to recognize individuals and groups who support the core values of the society: integrity, inclusivity, mutual support, professional excellence and trust.
The Advocating Women in Engineering Award is given to people who are committed to recruiting, retaining and empowering diverse talent; championing women in STEM and leadership; creating inclusive work environments; and being advocates for current and prospective women engineers.
An accomplished engineering leader, Hilliard serves as a supervisor, role model, mentor and volunteer. She especially seeks to empower women who are underrepresented minorities or from underserved communities to pursue and thrive in engineering professions.
Hilliard has worked at APL since 2001 and is a longtime STEM volunteer through her own community outreach, as well as through APL's STEM Program Office.
She regularly participates in programs such as Girl Power, an annual STEM exposition that attracts hundreds of students and parents; Maryland MESA (Math, Engineering, Science Achievement), an afterschool program that sparks interest in STEM careers through project-based team competitions; the Howard County Public School System – Howard Community College Women in Engineering annual program; and the APL STEM Academy, for which she began serving as an instructor of critical thinking in 2020.
Since 2011, Hilliard has performed mock interviews and reviewed essays for the APL College Prep Program, helping students who have both an interest in STEM and a demonstrated need, such as being a first-generation college student or from a low-income background, apply to and succeed in college. She is also active in the APL Women in Technology (AWiT) affinity group, a SWE Corporate Employee Resource Group.
"I am truly honored by this award," Hilliard said. "I'm excited each and every day to solve unique challenges and provide opportunities for others to do the same."
SWE's Patent Recognition Award goes to members who have earned a patent within the previous 10 years, a mark that Trexler hit easily. She was the first woman to achieve the Laboratory's Master Inventor designation in 2020, for holding 10 patents. Her inventions include an implantable pressure-actuated drug delivery system, wound-healing compositions comprising biocompatible cellulose hydrogel membranes, and nanoparticle taggants for explosive precursors, which can distinguish explosives forensically and potentially detect them from a distance.
She is also a member of the Hopkins Extreme Materials Institute (HEMI) executive committee. HEMI, one of Johns Hopkins University's premier research institutes, provides global intellectual leadership to advance the fundamental science associated with materials and structures under extreme conditions and demonstrating extreme performance.
Trexler, who has been at APL since 2008, is widely published and earned Outstanding Young Engineer honors from the Maryland Academy of Sciences in 2014.
Both Hilliard and Trexler will be formally recognized at the WE21 conference for women in engineering and technology, which will be held virtually and in person in Indianapolis in October.
The Applied Physics Laboratory, a not-for-profit division of The Johns Hopkins University, meets critical national challenges through the innovative application of science and technology. For more information, visit www.jhuapl.edu.