Press Release
Johns Hopkins APL Named to Fast Company's Inaugural Best Workplaces for Innovators List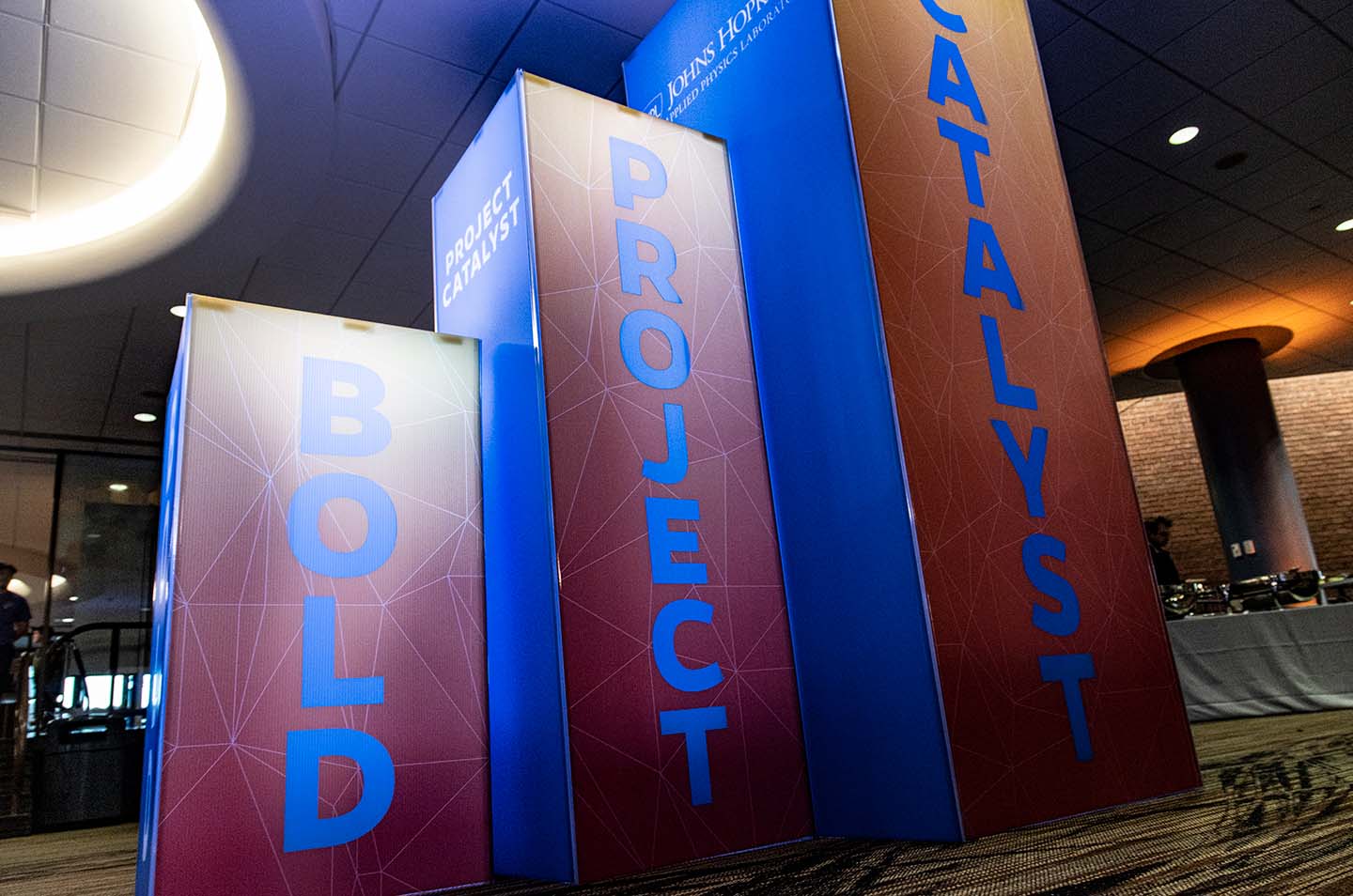 Mon, 08/05/2019 - 15:08
The Johns Hopkins Applied Physics Laboratory (APL) in Laurel, Maryland, has been named to the inaugural Fast Company Best Workplaces for Innovators list.
The list features 50 workplaces from around the world, in industries such as biotech, cybersecurity, financial services and engineering. Organizations joining APL as a Best Workplace for Innovators include Amazon, Genentech, Morgan Stanley and Procter & Gamble.
Fast Company magazine created the list "to identify and honor companies that are truly dedicated to encouraging innovation at all levels of the organization — making significant investments to create a culture of innovation."
By supporting high risk experimentation and prototyping, interdisciplinary and inter-institutional connections, reduced administrative burdens and experimental facilities, the Lab has enabled its staff to make critical contributions to our nation's defense and space science and technology.
"We are honored that this award recognizes our Lab-wide culture of experimentation and commitment to collaboration," said APL Director Ralph Semmel. "The Lab promotes exploration and bold thinking by all of our staff members — and we have seen this lead to previously unimaginable solutions to a number of the nation's most complex national security, space exploration and health challenges."
APL's history of solving tough technical problems dates back to 1942, when the Laboratory developed a variable timing fuze that revolutionized air defense and helped turn the tide of World War II. Today, the Lab's work spans from deep sea to deep space, encompassing complex systems vital to national security and health, including breakthroughs in machine learning and artificial intelligence. Our space science and exploration legacy extends from the first global satellite-navigation system, Transit, to the first mission to fly through the Sun's corona, Parker Solar Probe; and, most recently, NASA selected APL to design, build and lead Dragonfly, a game-changing rotorcraft-lander mission to explore an ocean world: Saturn's intriguing moon Titan.
In fiscal year 2018, APL's Office of Technology Transfer reported 419 inventions disclosed, 30 U.S. patents issued, 94 U.S. provisional patent applications filed, 16 U.S. non-provisional patent applications filed, 63 license agreements executed and one new company created.
APL has twice appeared on Fast Company lists of top innovative companies, for breakthroughs in space (for Parker Solar Probe) and health care (for work on neurally controlled prosthetics).
The Applied Physics Laboratory, a not-for-profit division of The Johns Hopkins University, meets critical national challenges through the innovative application of science and technology. For more information, visit www.jhuapl.edu.