Press Release
Johns Hopkins APL Director Ralph Semmel Named an 'Influential Marylander'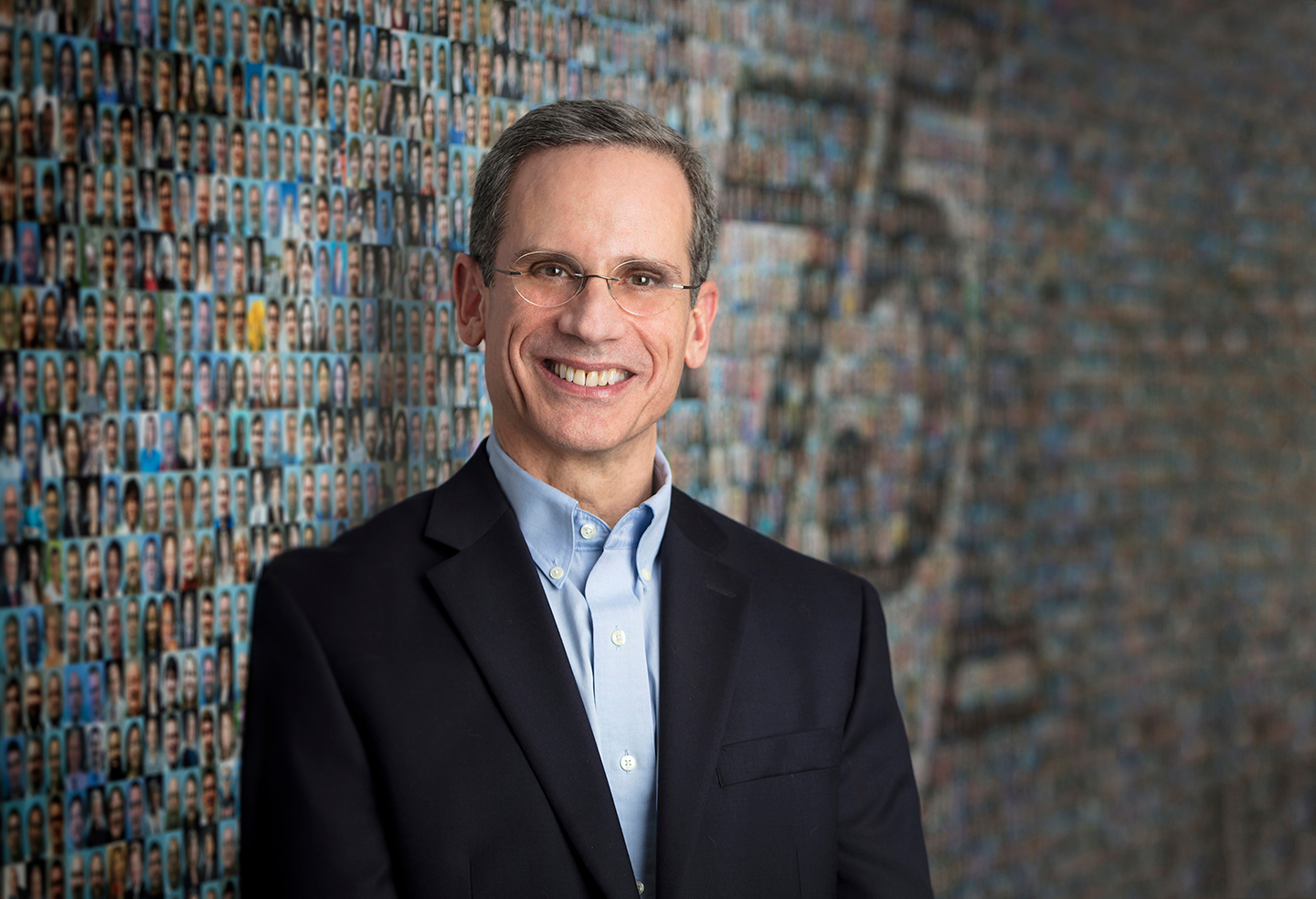 Ralph Semmel, director, Johns Hopkins Applied Physics Laboratory
Credit: APL/Ed Whitman
Wed, 04/03/2019 - 13:10
Ralph Semmel, director of the Johns Hopkins University Applied Physics Laboratory (APL) in Laurel, has been named an Influential Marylander by The Daily Record.
Semmel is one of 53 Marylanders selected by Daily Record editors for their significant contributions to their fields and for their leadership in civic affairs, communications, education, finance, business, health care, law, philanthropy, real estate and technology. Johns Hopkins University President Ron Daniels and Christy Wyskiel, senior advisor to Daniels who leads Johns Hopkins Technology Ventures, were also named to the list.
During Semmel's tenure, which began in 2010, APL has extended the horizons of science and engineering by sending robotic spacecraft to the Sun and to Pluto and beyond; fortified the nation's cyber defenses; strengthened the nation's armed forces; and furthered the influence of systems engineering and advanced research and development for health applications and advanced prosthetics.
"APL is focused on bold, next-generation initiatives pursued in a culture of experimentation that enables and encourages our people to reach far and take risks," Semmel said. "Our goal is to create defining innovations that will have game-changing impact and ensure our nation's preeminence in the 21st century."
The Laboratory's emphasis on innovation is embodied in its talented people, cutting-edge programs and state-of-the-art facilities. APL's Intelligent Systems Center (ISC), for example, was established to encourage researchers to explore the possible in emerging areas like artificial intelligence, machine learning, human-to-computer interaction, robotics and precision health-care systems. The Lab is infusing that same spirit of risk-taking and innovation into its newest (and largest) building, a 260,000-square foot research and development facility that opens next year.
"Influential Marylanders shape and enrich the communities in which they live and work. They know how to get things done," said Suzanne Fischer-Huettner, publisher of The Daily Record. "They demonstrate their influence in the community every day. The Daily Record is pleased to call them Influential Marylanders."
Semmel, Daniels, Wyskiel and their fellow Influential Marylanders were honored in a special magazine inserted into the March 29 issue of The Daily Record and available on the publication's website.
The Applied Physics Laboratory, a not-for-profit division of The Johns Hopkins University, meets critical national challenges through the innovative application of science and technology. For more information, visit www.jhuapl.edu.