Press Release
Johns Hopkins Applied Physics Lab Space Executive Ann Darrin Named an 'Influential Marylander'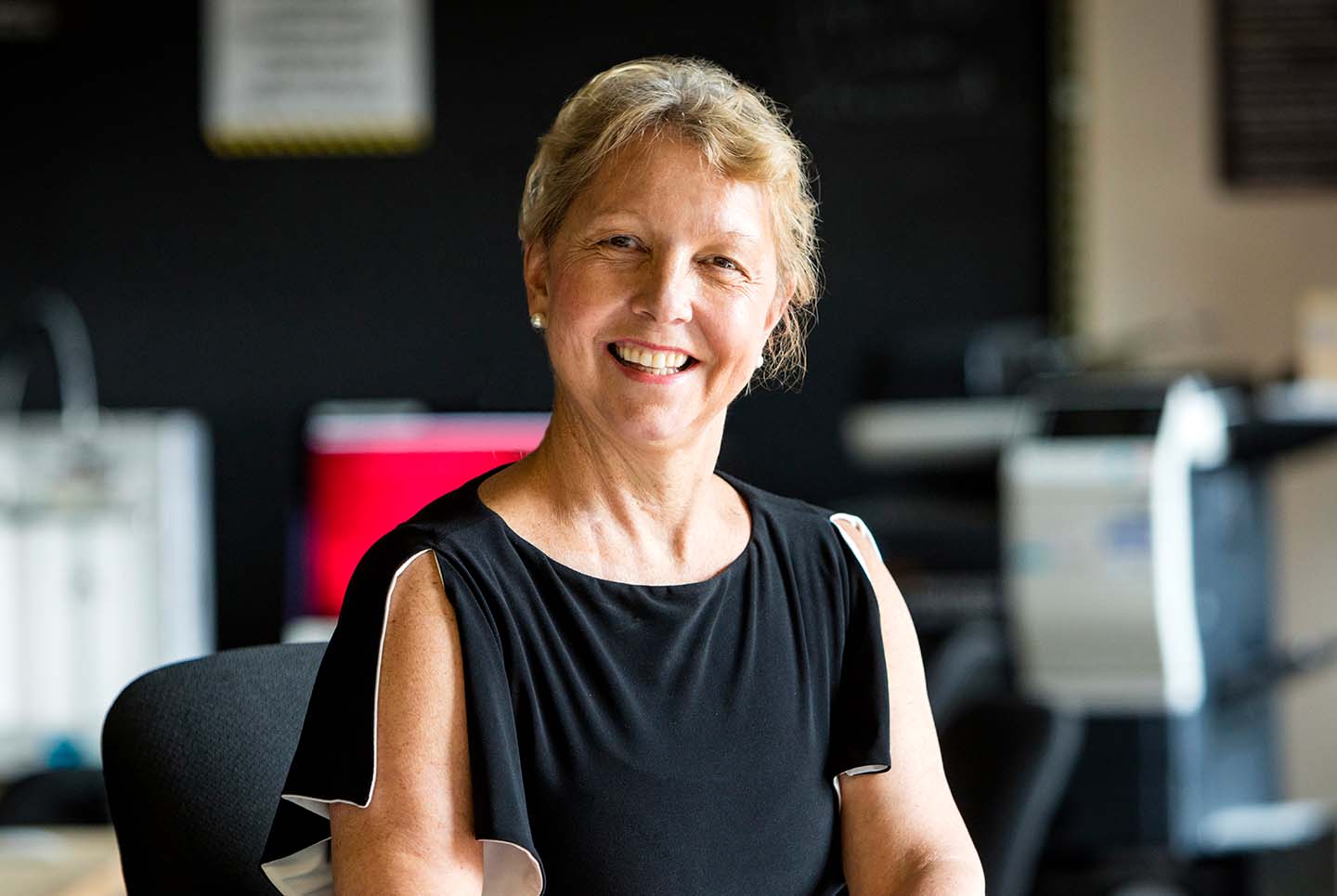 The Daily Record Also Bestows Honor on APL Board Chair Michael Hankin
Wed, 02/14/2018 - 13:28
Ann Darrin, managing executive in the Space Exploration Sector of the Johns Hopkins University Applied Physics Laboratory (APL) in Laurel, Maryland, has been named an Influential Marylander by The Daily Record.
Darrin, a technology innovator with an extensive background in science and engineering management across government, industry and academia, is one of 57 Influential Marylanders selected by Daily Record editors for their significant contributions to their fields and for their leadership in civic affairs, communications, education, finance, business, health care, law, philanthropy, real estate and technology.
Darrin is a recognized expert in aerospace and systems engineering management. She has overseen several technological firsts — such as ultra-miniaturized spacecraft for sustained, long-term operations — and is a strong advocate for internships and mentoring, having helped to establish a NASA internship program at APL that now hosts more than 40 students a year.
Michael Hankin, president and CEO of Brown Advisory and chair of APL's Board of Managers, also made the list for his leadership of and contributions to Maryland's financial community. He serves in leadership roles for Johns Hopkins University and a variety of other nonprofit organizations with a particular focus on the environment and land conservation, education and health care.
"Mike and Ann both work tirelessly to strengthen Maryland's technology, education and financial communities," said APL Director Ralph Semmel. "Their leadership, drive, and focus on innovation and collaboration have boosted our ability to make game-changing contributions to the nation's toughest national security and space science challenges."
Darrin, Hankin and their fellow 2018 Influential Marylanders will be profiled in a special magazine inserted into the March 23 issue of The Daily Record and available online at www.TheDailyRecord.com.
The Applied Physics Laboratory, a not-for-profit division of The Johns Hopkins University, meets critical national challenges through the innovative application of science and technology. For more information, visit www.jhuapl.edu.