Press Release
Russell Gingras, Former APL Chief of Staff, Dies at 71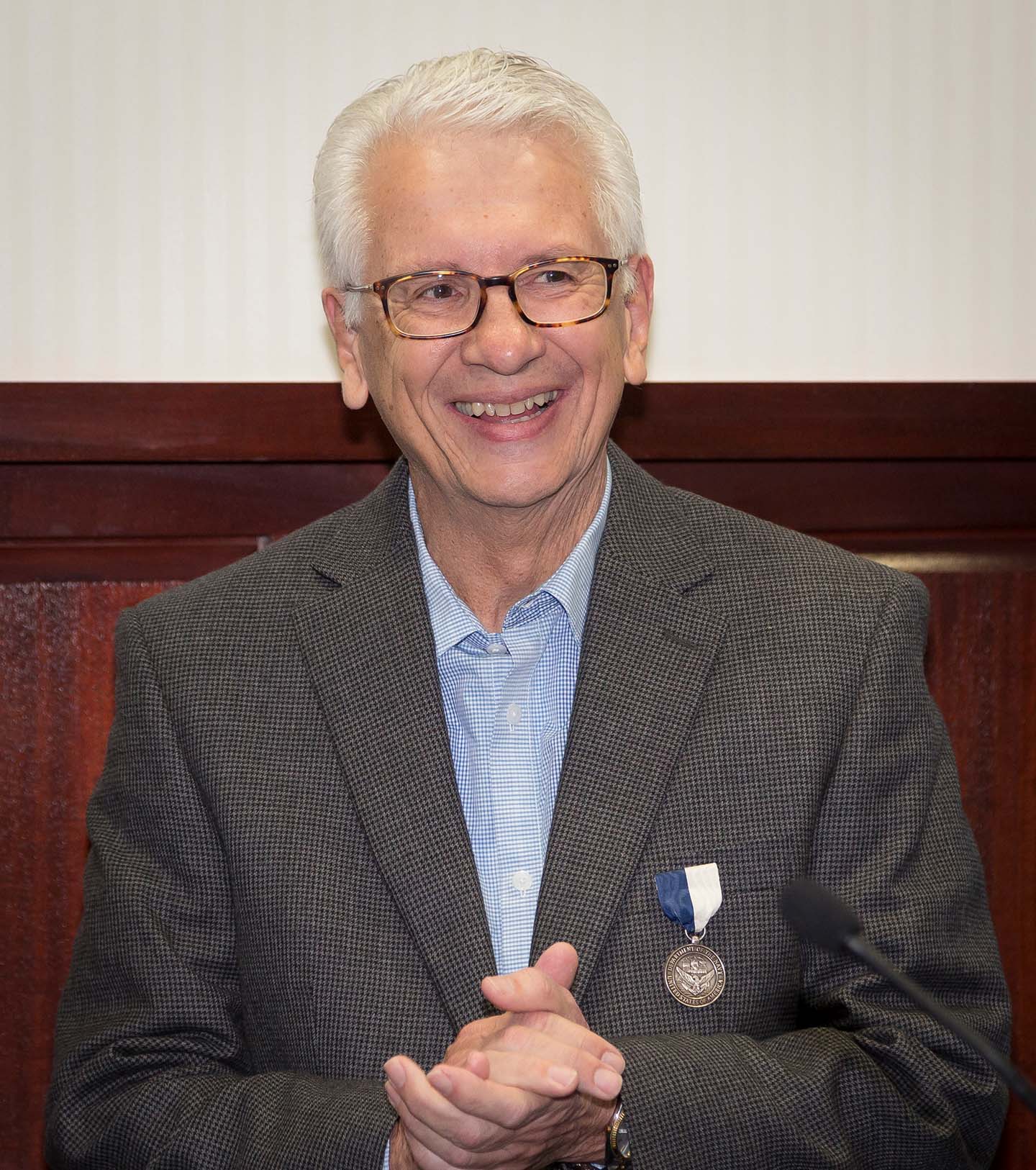 Former APL Chief of Staff Russell E. Gingras, who died on Oct. 29, 2017, at age 71 
Credit: Johns Hopkins APL
Thu, 11/02/2017 - 11:42
Russell E. Gingras, former chief of staff at the Johns Hopkins University Applied Physics Laboratory (APL), Laurel, Maryland, died Oct. 29, of complications from cancer. He was 71.
Gingras served the Laboratory for 44 years. He joined APL in 1969, after earning a bachelor's degree in electrical engineering from the University of Illinois, and served in the Fleet Systems Department for 13 years, analyzing the effectiveness of electronic countermeasures against various military systems. In 1981, he joined the Naval Warfare Analysis Department, leading development of the Laboratory's central wargaming facility, the Warfare Analysis Laboratory, or WAL, and he was appointed to the APL Principal Professional Staff that same year. He was named a group supervisor in 1983 and led a number of major studies for the Department of Defense.
In 1994, he was appointed assistant, and later, associate head of the Laboratory's Joint Warfare Analysis Department, becoming its department head in 1997 and serving in that role until 2003. His department analyzed future sea, air, space and information systems; he also contributed to APL's strategic planning by assessing the implications of changes in the national security environment. He continued to play a critical role in boosting the capabilities and profile of the WAL, which has evolved into today's Collaborative Analysis Centers, or CACs — dynamic, state-of-the-art facilities for analysis, modeling, simulation and gaming.
Gingras was appointed as APL's chief of staff in 2004, serving as chief advisor first to then-Director Richard Roca and later to current Director Ralph Semmel. He also took on responsibility for many administrative tasks involving Laboratory management, sponsors and university business, including acting as the secretary of the APL Board of Managers. He retired in 2012 but continued as the board secretary through late 2014.
Gingras, a resident of Columbia, Maryland, served on the executive committee of the National Defense Industrial Association's Strike, Land Attack and Air Defense Division, and in 2014 was presented with the Navy's second-highest civilian honor, the Superior Public Service Award. He held master's degrees in electrical engineering and technical management from Johns Hopkins University.
Survivors include his wife, Susan Elizabeth Childs; two daughters, Nicole Bruette Rathmann (Christopher John) and Carrie Gingras; two grandchildren; and many other relatives and friends.
The Applied Physics Laboratory, a not-for-profit division of The Johns Hopkins University, meets critical national challenges through the innovative application of science and technology. For more information, visit www.jhuapl.edu.