Press Release
APL Laser Communications System Wins 2017 TechConnect Defense Innovation Award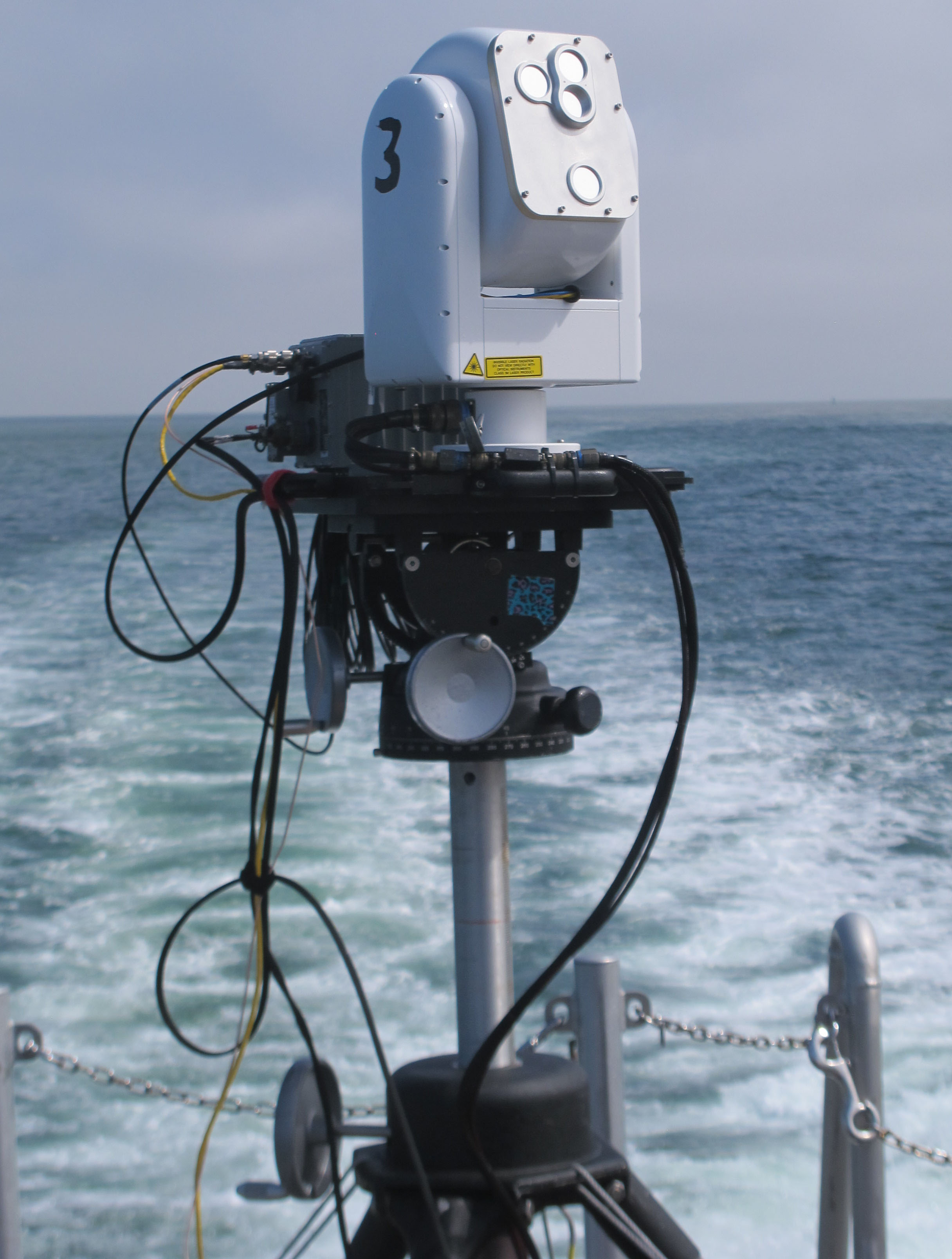 APL's compact free-space optics system during ship-to-ship testing. 
Credit: Johns Hopkins APL
Tue, 10/24/2017 - 14:33
The Johns Hopkins University Applied Physics Laboratory has been recognized with the 2017 TechConnect Defense Innovation Award at this year's Defense Innovation Summit in Tampa, Florida, in recognition for its development of a high-bandwidth, free-space optical (FSO) communications system.
TechConnect is an organization that prospects, vets and connects thousands of emerging technologies for the U.S. Department of Defense Industry and other government clients. Only 15 percent of all innovations submitted to the summit were selected for this award. Rankings are based on the potential positive impact the submitted technology will have for the warfighter and national security.
Earlier this year, APL demonstrated a compact form factor system that proved operational utility of FSO technology in the maritime environment. APL is the first organization to successfully operate such a high-capacity optical communications capability — up to 10 gigabits per second — on the move, on board ships at sea, and in challenging near-shore environments.
In addition to being selected for this prestigious award, APL had the opportunity to present the company and its FSO communications system to a panel of DoD experts representing the Special Operations Command, Central Command, the U.S. Marine Corps, U.S. Navy and other defense organizations.
APL's compact, mobile FSO demonstration system is the culmination of more than a decade of Laboratory achievement in the field of free-space optics.
The Applied Physics Laboratory, a not-for-profit division of The Johns Hopkins University, meets critical national challenges through the innovative application of science and technology. For more information, visit www.jhuapl.edu.