Press Release
APL Staff Members Come through in Force to Support Puerto Rico Hurricane Relief Efforts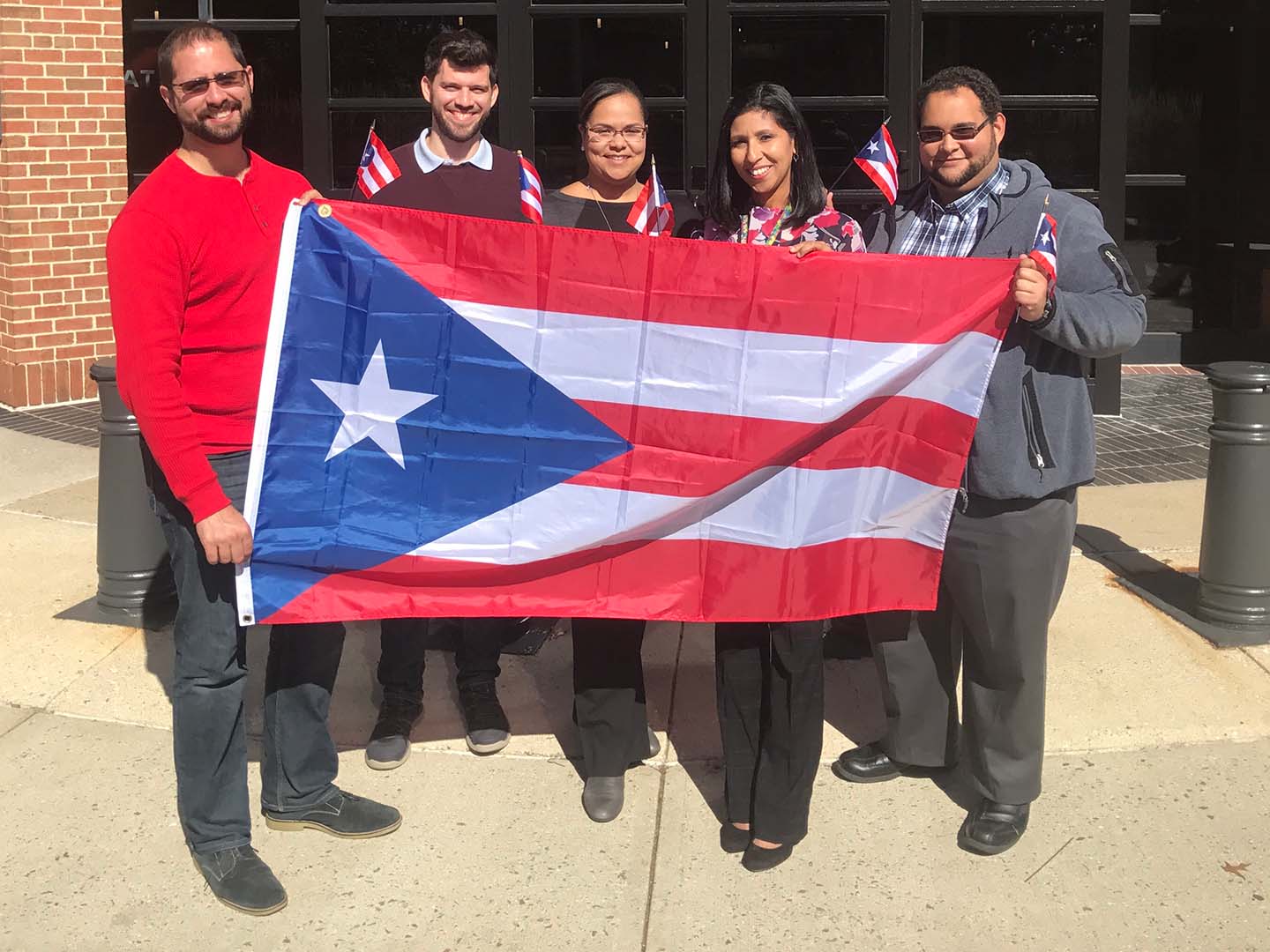 From left, HAC members Hadi Esiely-Barrera, Joshua Ramirez, Xiomara Calderon-Colon, Kathy Santos and Anthony Millan Figueroa (HAC President).
Credit: Johns Hopkins APL
Tue, 10/24/2017 - 13:36
When category 5 Hurricane Maria devastated the island of Puerto Rico on Sept. 20, members of the Hispanic Awareness Club (HAC) at the Johns Hopkins University Applied Physics Laboratory (APL) immediately jumped into action. Many HAC members have family on the island, which is still facing a crisis even weeks after the storm.
"As the days went by, we carried on with our daily routines, but our minds were and still are constantly with those that are in need," said biologist Kathy Santos, who, with other HAC members, quickly helped to organize an emergency supply drive at the Lab to support relief efforts.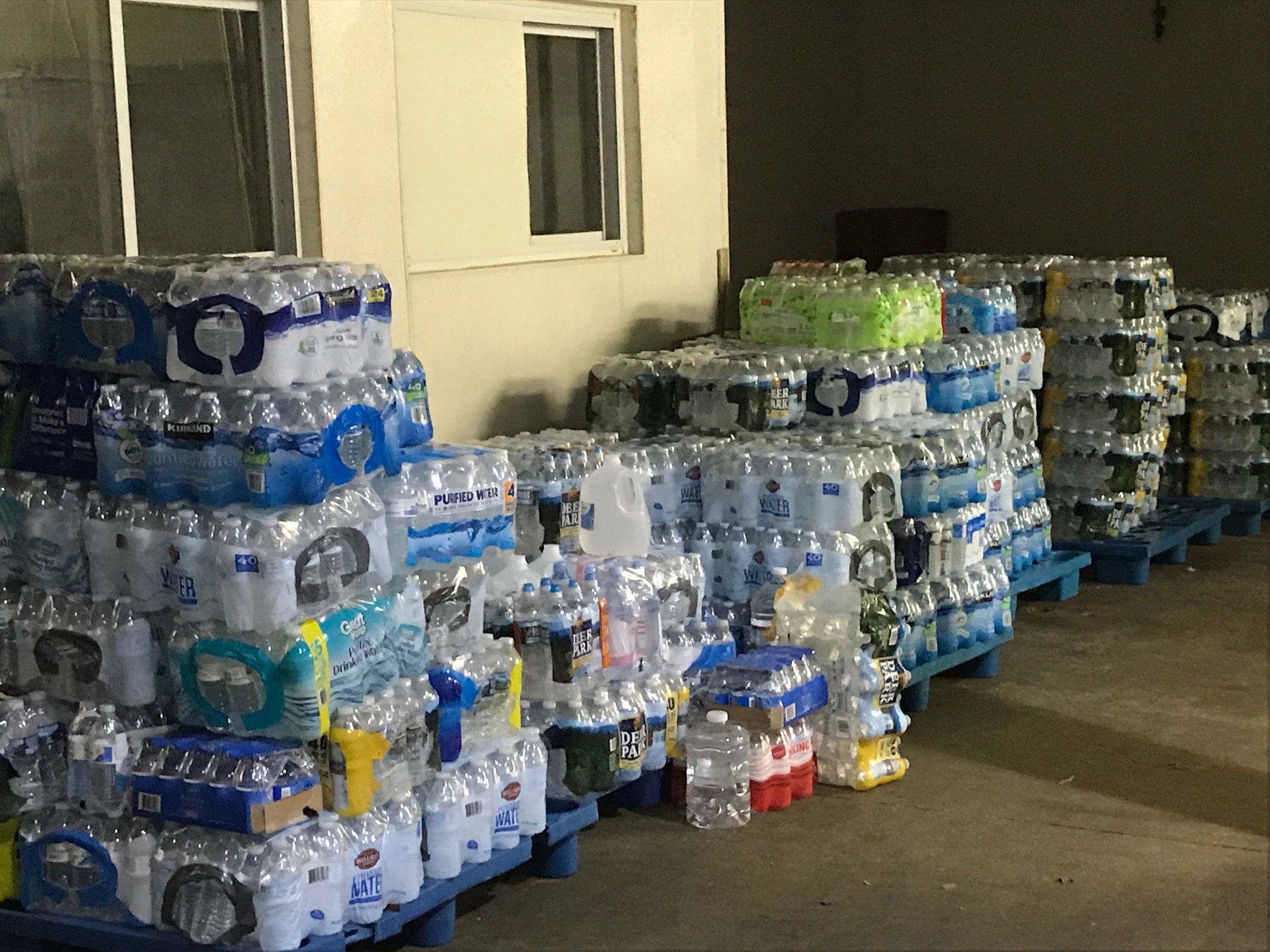 Safe drinking water is especially needed. APL staff members donated more than 14,000 pounds of bottled water. 
Credit: Johns Hopkins APL
For two weeks, boxes in APL lobbies and hallways served as collection points for supplies. Lab staff members came through quickly and in force. The HAC collected more than 14,000 pounds of bottled water, more than 3,500 pounds of nonperishable food and canned goods, many boxes of diapers, baby wipes, and formula, and much-needed medical supplies and other essentials. Many staff members also made direct monetary donations to relief organizations after receiving the HAC's appeal for help.
"As a Puerto Rican woman representing the Hispanic professional community at APL, I couldn't be prouder of my workplace," Santos said. "I am so very thankful and appreciative of the outpouring of donations and the empathetic nature of the staff. It has sincerely blown me away."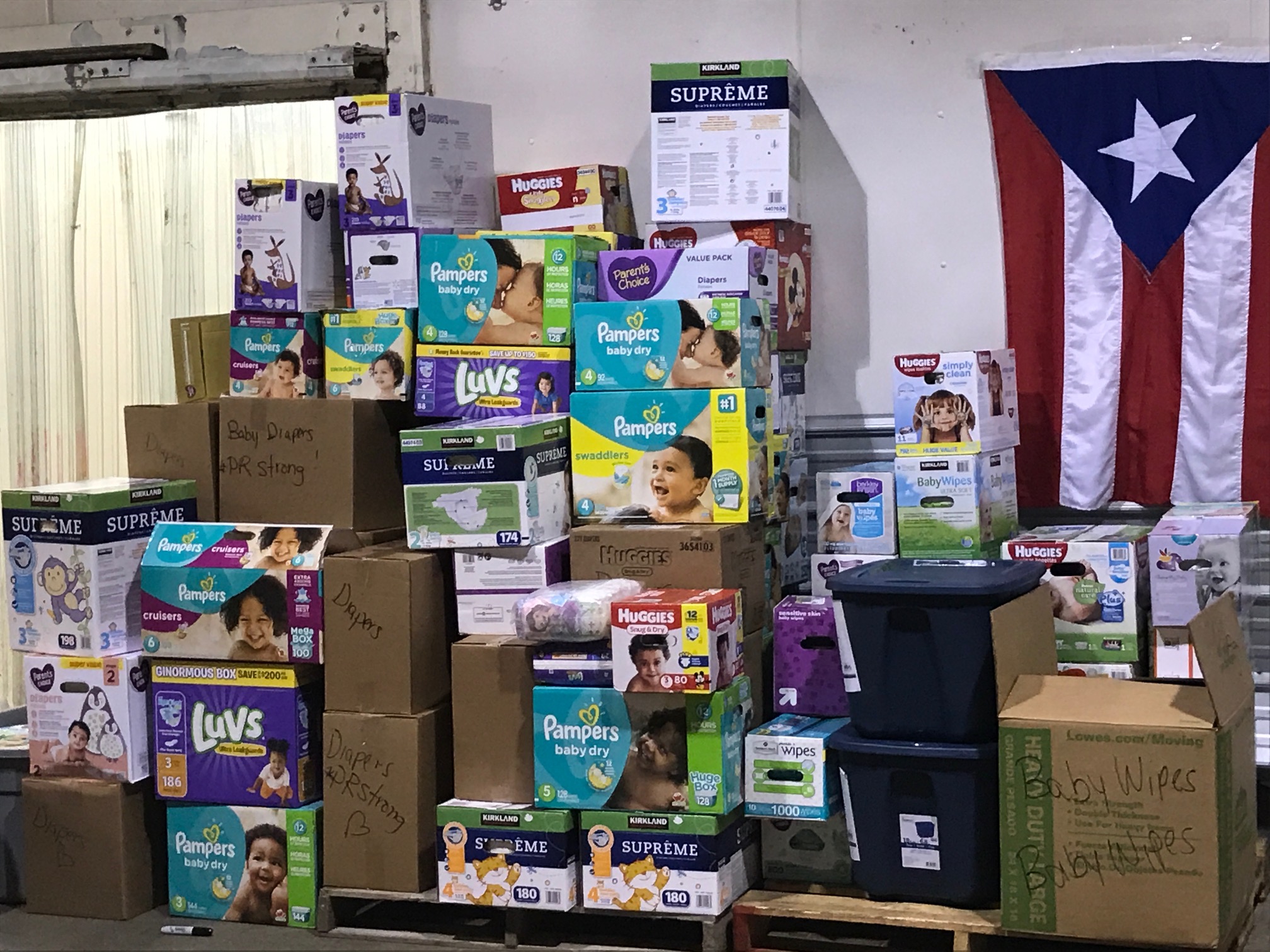 Baby supplies like diapers, wipes and formula were also collected. 
Credit: Johns Hopkins APL
The first installment of supplies was delivered to the United for Puerto Rico Campaign on Oct. 9. That shipment left for Puerto Rico two days later and successfully reached areas that needed it. A second shipment leaves for Puerto Rico in the next two weeks.
"For most of us, it took six days or more to hear from our families after the disaster struck," said Santos. "It is situations like this that put in perspective what we sometimes take for granted; having electricity, water, a roof…a home. From the bottom of our hearts and on behalf of the Hispanic Awareness Club, we want to say thank you to all APL staff members who answered our call for help."
The Applied Physics Laboratory, a not-for-profit division of The Johns Hopkins University, meets critical national challenges through the innovative application of science and technology. For more information, visit www.jhuapl.edu.