Press Release
Cecil Haney, Sarah O'Hagan Join Johns Hopkins University Applied Physics Laboratory Board of Managers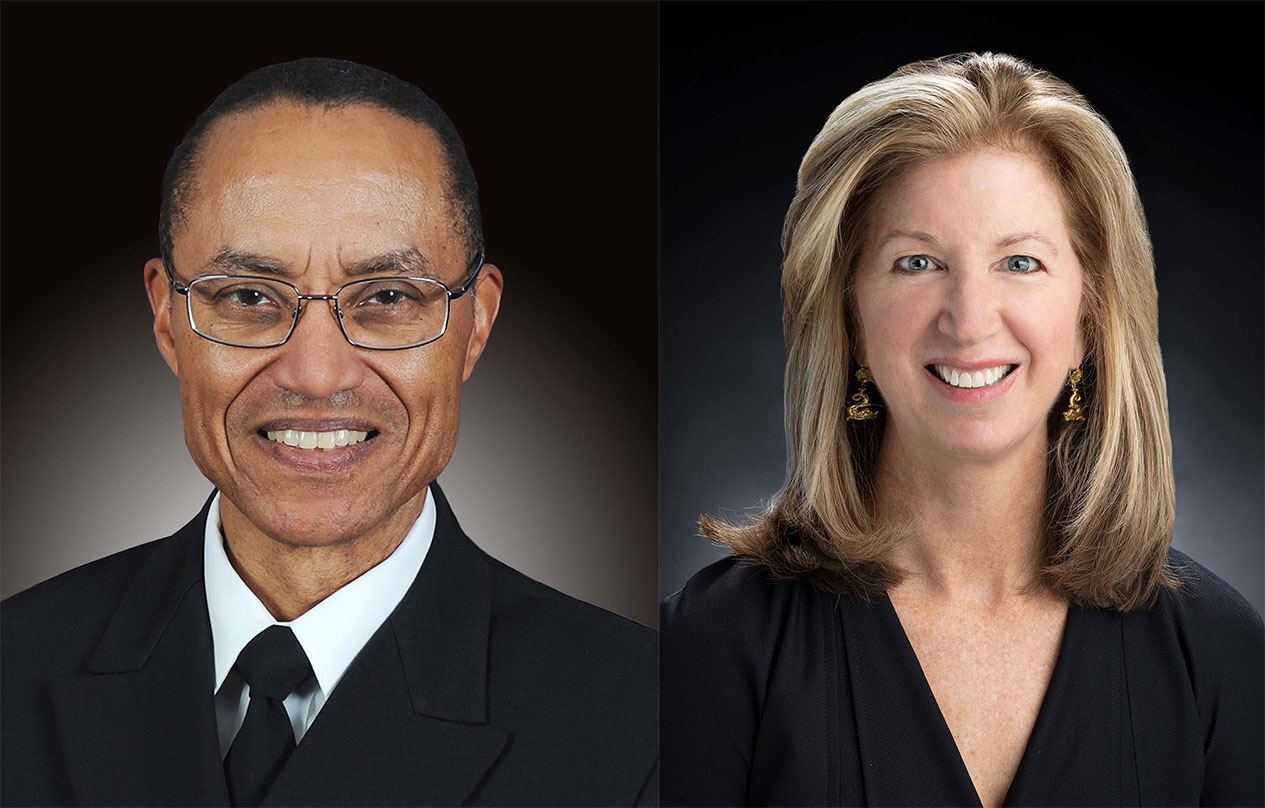 Cecil Haney and Sarah O'Hagan
Credit: APL
Fri, 07/28/2017 - 15:45
Retired Navy Admiral Cecil Haney and international strategic adviser Sarah O'Hagan have joined the Johns Hopkins University Applied Physics Laboratory's Board of Managers.
Haney had a distinguished career in the U.S. Navy, including assignments as commander and deputy commander of U.S. Strategic Command, commander of the U.S. Pacific Fleet, director of the Submarine Warfare Division and director of the Naval Warfare Integration Group (N00X). He has received multiple awards, including two Navy Distinguished Service Medals, three Defense Superior Service Medals, four Legion of Merit awards and the James Bond Stockdale Leadership Award.
A graduate of the U.S. Naval Academy, Haney also holds three master's degrees — two from the Naval Postgraduate School (in engineering acoustics and system technology) and one from the National Defense University (in national security strategy).
O'Hagan serves as chair of the Fuller Project for International Reporting, a news organization dedicated to independent investigating and reporting on women's rights and women in foreign policy. She also advises nonprofit organizations on international humanitarian relief, education and media. She served as co-chair of the International Rescue Committee from 2010 to 2016 and has been active in the organization's governance since 1998.
O'Hagan is a trustee of the Johns Hopkins University and chair of the Board of Advisors of the Johns Hopkins School of Advanced International Studies (JHU-SAIS). She holds a bachelor's degree from Wesleyan University and a master's degree from JHU-SAIS.
As board members, Haney and O'Hagan will join other leaders from the military, public sector, private industry and academia who advise APL, a not-for-profit university affiliated research center that for 75 years has provided solutions to the nation's toughest national security and scientific challenges.
The Applied Physics Laboratory, a not-for-profit division of The Johns Hopkins University, meets critical national challenges through the innovative application of science and technology. For more information, visit www.jhuapl.edu.