Press Release
Giare Appointed Air and Missile Defense Mission Area Executive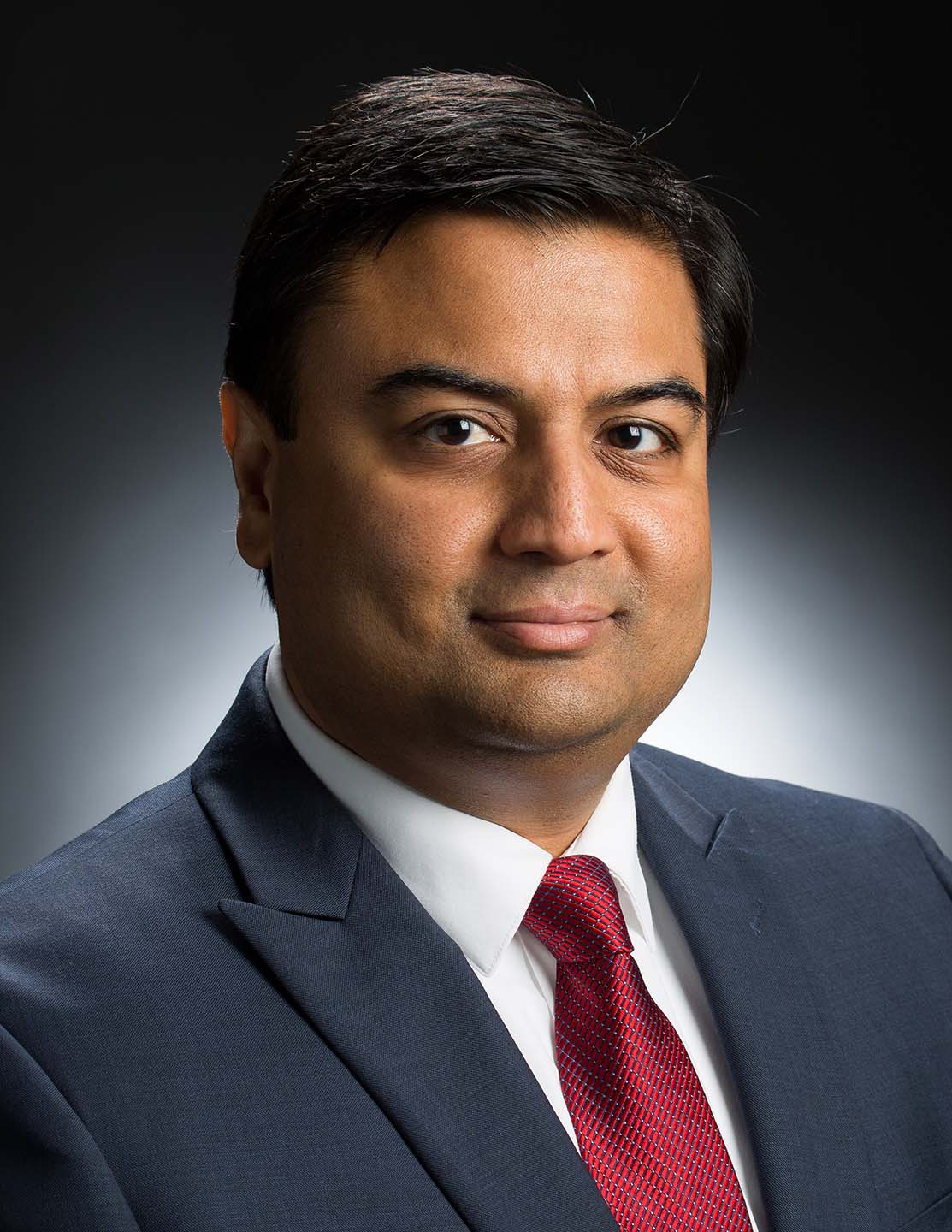 Thu, 03/30/2017 - 14:39
Vishal Giare has been named mission area executive for Air and Missile Defense at the Johns Hopkins University Applied Physics Laboratory (APL) in Laurel, Maryland.
Giare now sets direction for a mission area focused on developing advanced Ballistic Missile Defense (BMD) and Anti-Air Warfare systems to provide Integrated Air and Missile Defense for the nation, deployed forces and allies — guiding programs that include defining critical needs and analyzing system requirements, exploring and maturing technologies, and developing, testing and evaluating major air and missile defense systems.
Staff members in Air and Missile Defense — one of 12 mission areas at APL — conduct work for major sponsors that include the Missile Defense Agency and Program Executive Office – Integrated Warfare Systems. Read more about the Air and Missile Defense Mission Area.
Giare has more than 20 years of experience in the design, development, testing and evaluation of advanced missile defense systems. He most recently served as APL's program area manager for Aegis BMD, guiding the Lab's technical direction agent activities that include combat and missile systems engineering, system development, testing and evaluation, and introducing the systems to their military users. Before that he contributed to and led development of BMD sensor, command and control and weapon systems and served as a trusted agent and technical advisor to senior U.S. Navy and Missile Defense Agency leaders.
Giare holds a bachelor's degree in physics from the University of Tennessee and master's degrees in electrical engineering and physics from the University of Michigan.
The Applied Physics Laboratory, a not-for-profit division of The Johns Hopkins University, meets critical national challenges through the innovative application of science and technology. For more information, visit www.jhuapl.edu.