Press Release
Thousands Celebrate the 75th Anniversary of Johns Hopkins APL
Tue, 03/21/2017 - 15:13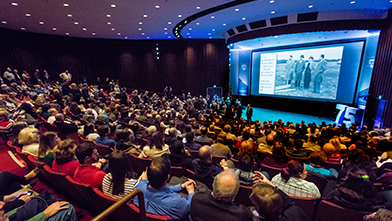 Staff members and guests packed the Kossiakoff Center on Friday, March 10, to take part in events marking — to the day — the 75th anniversary of APL's founding.
The celebration began for staff members with a breakfast reception and a technology expo, showcasing nearly 20 of the Laboratory's latest innovations. During the reception, attendees were also treated to a "Guess the Year" slideshow depicting life at APL — the people, places and developments across the decades.
The formal program opened with anniversary greetings from celebrities, including Bill Nye the Science Guy, and a short movie that provided historical background on the Lab's work.
Senior Navy officials from around the world beamed in video greetings and salutations, including Adm. Scott Swift, commander of the U.S. Pacific Fleet, and Adm. Michelle Howard, commander of U.S. Naval Forces Europe, U.S. Naval Forces Africa and Allied Joint Force Command in Naples, Italy.
Speaking to a capacity crowd of more than 1,200 people at the Kossiakoff Center and hundreds more watching online, Johns Hopkins University President Ron Daniels was effusive in his praise of the Laboratory, its leadership and its staff members.
"For 75 years — in war and peace — APL's engineers and scientists have answered the nation's call, as they have tackled a complex array of scientific and technical challenges," Daniels said. "By any measure, APL has proven its ability not only to provide solutions to the problems of the day but to help our nation's leaders anticipate the challenges on the horizon."
Other speakers included Sen. Chris Van Hollen, Howard County Executive Allan Kittleman and former Sen. Barbara Mikulski, now a professor of public policy at Johns Hopkins University. Three former APL directors — Gary Smith, Gene Hinman and Rich Roca — attended the event, while former director Carl Bostrom, who was recovering from the flu, watched from home with his wife, Sara.
During the main part of the program, APL Director Ralph Semmel highlighted the Lab's nine defining innovations, calling them "game-changing breakthroughs in technology that created inflection points in history." These revolutionary advances, he said, ignited new engineering accomplishments globally, saved lives, and secured the United States against threats at home and abroad.
Near the end of the program, Semmel unveiled a 75th anniversary timeline video that was set to music composed and performed by students of the Johns Hopkins University Peabody Institute. In concluding the celebration, he used a phrase that is becoming synonymous with his tenure as APL director:
"Be bold. Do great things. Make the world a better place."
75th Anniversary
Photo Gallery
View photos from APL's 75th anniversary celebration.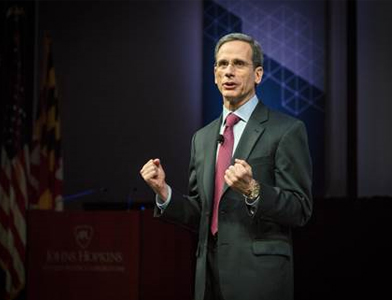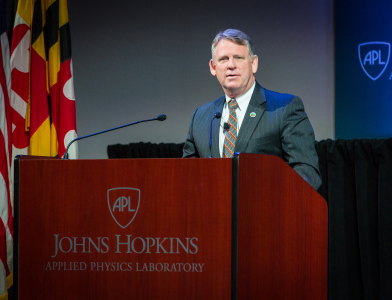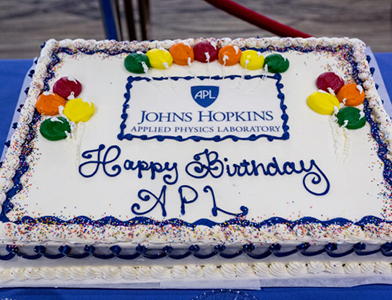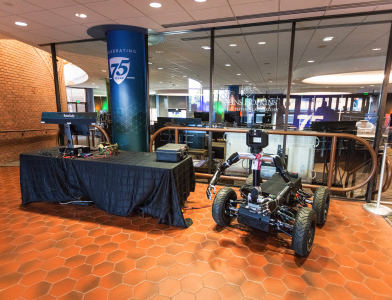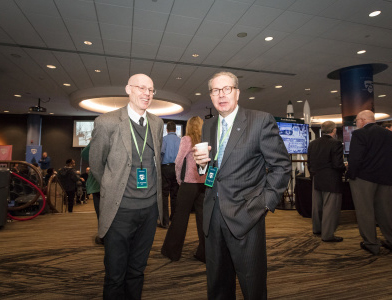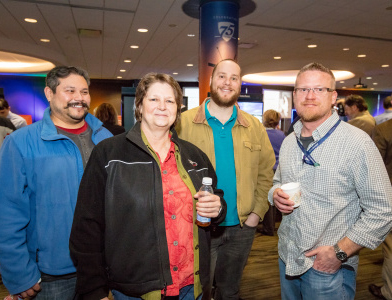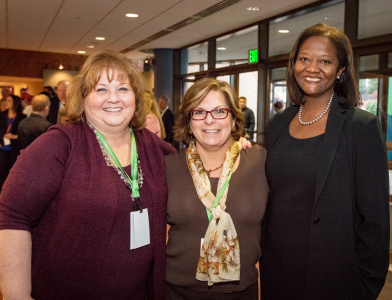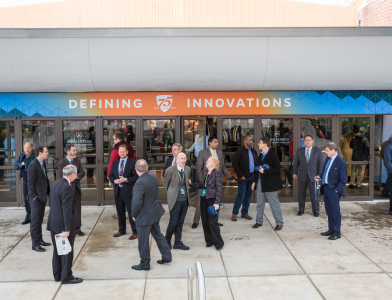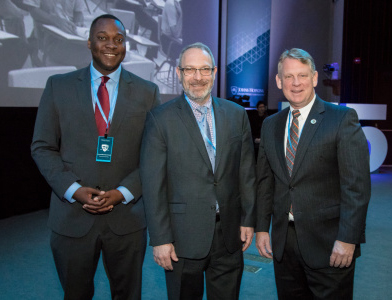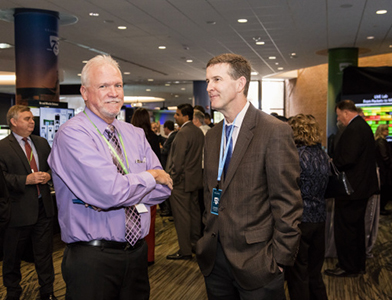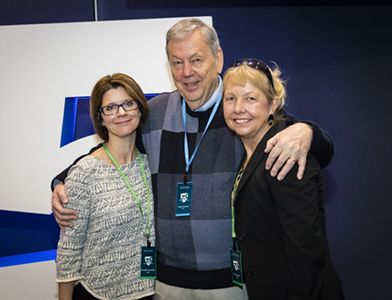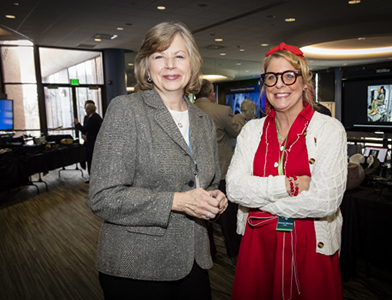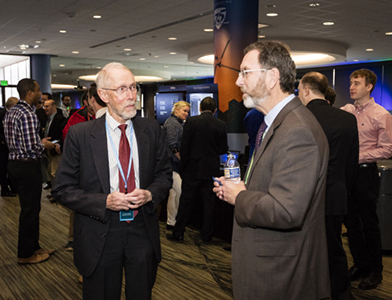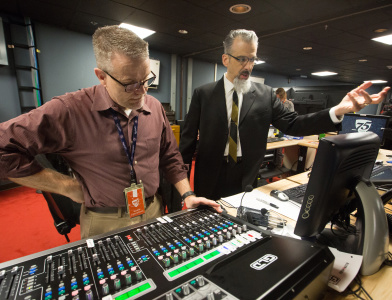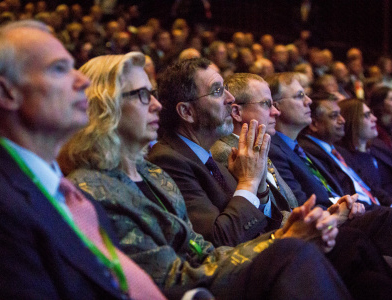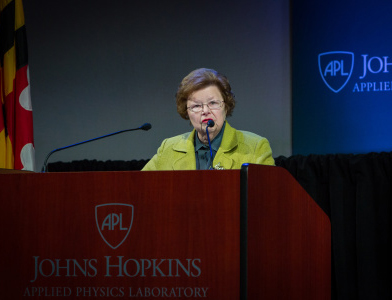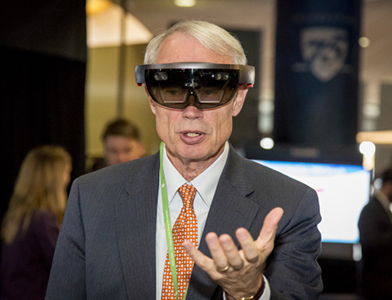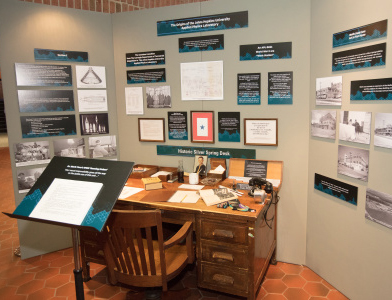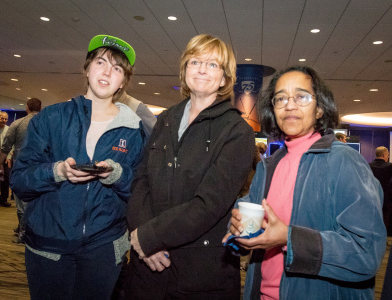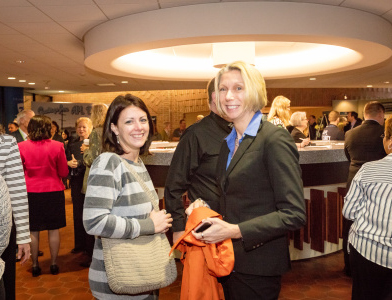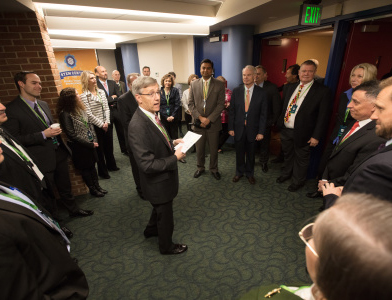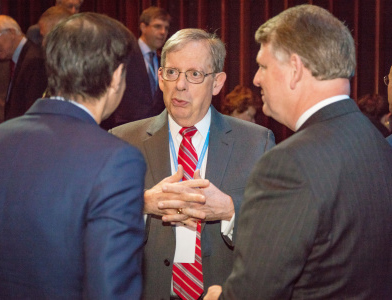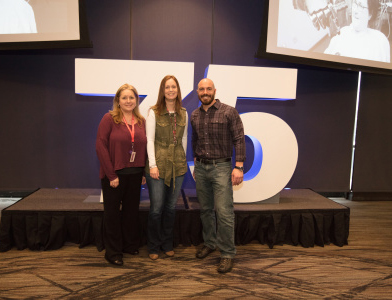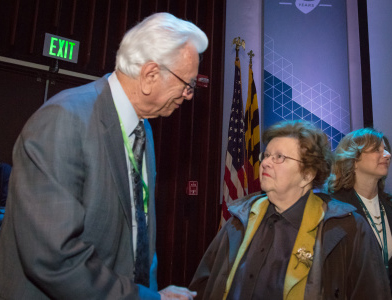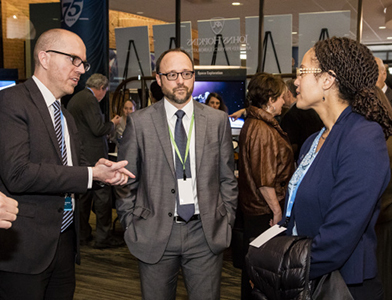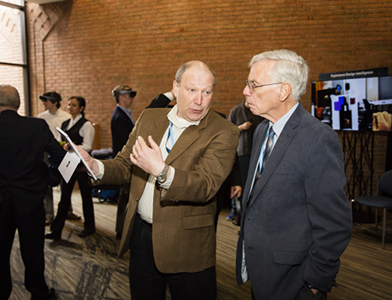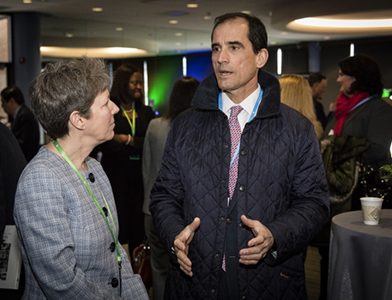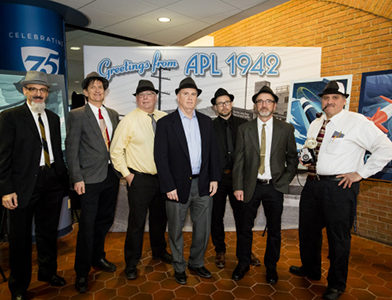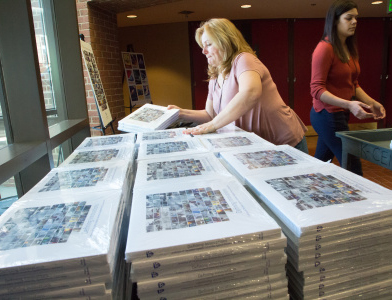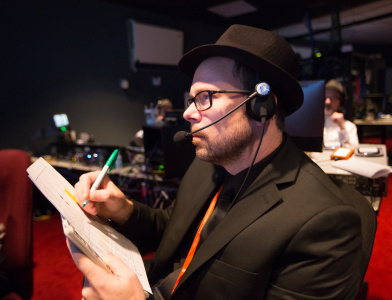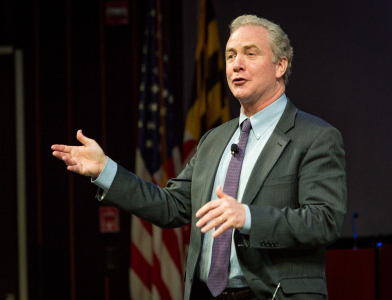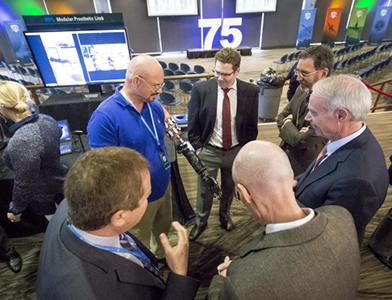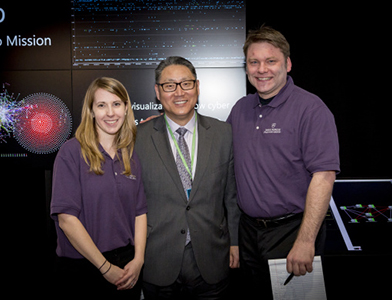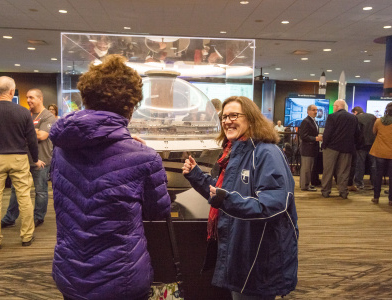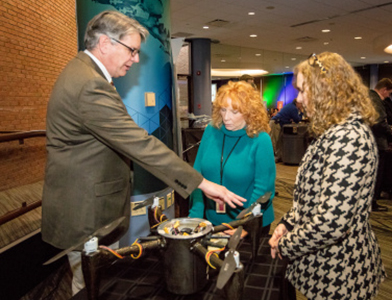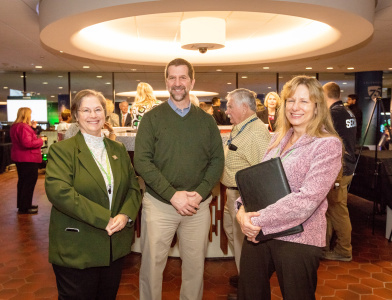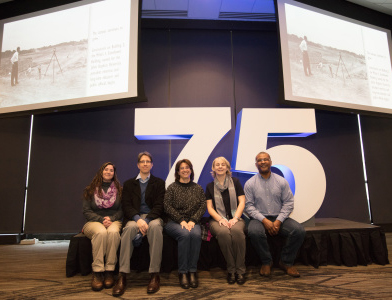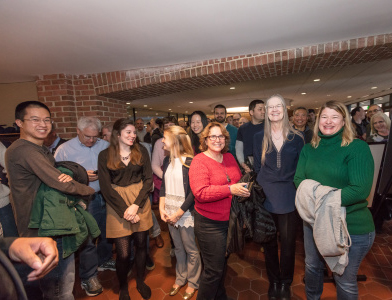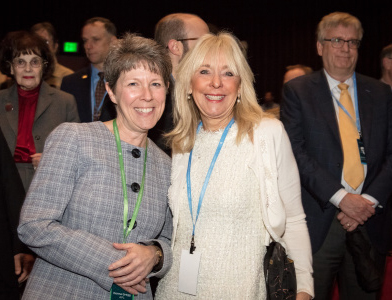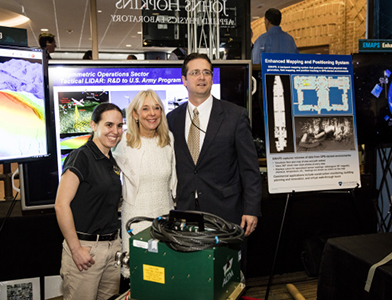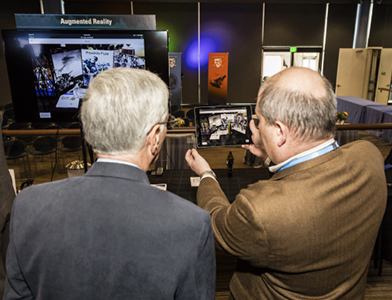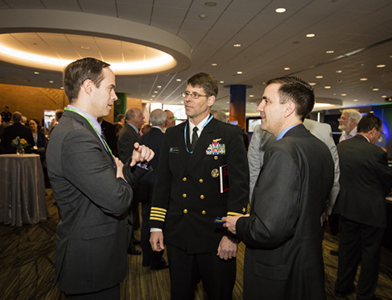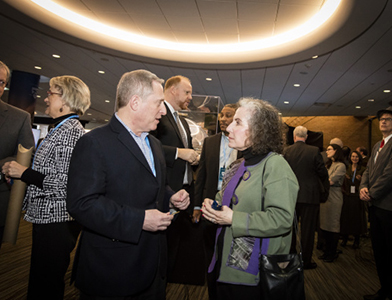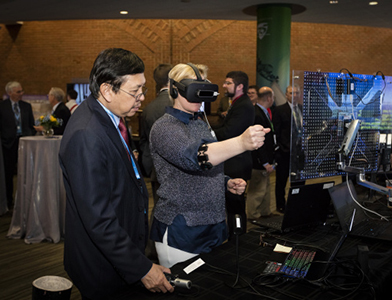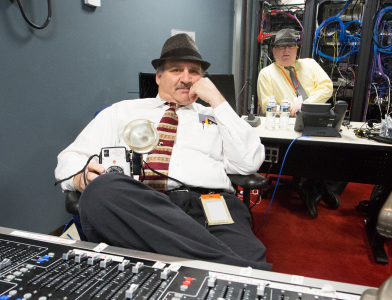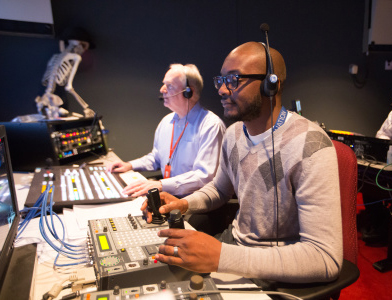 The Applied Physics Laboratory, a not-for-profit division of The Johns Hopkins University, meets critical national challenges through the innovative application of science and technology. For more information, visit www.jhuapl.edu.