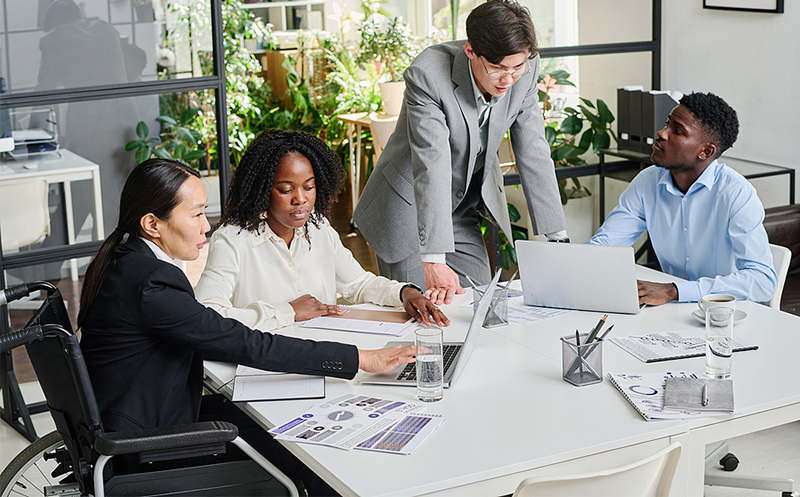 For Suppliers
Supplier Diversity Resource Office
APL is committed to fulfilling its small business goals as well as giving every supplier a fair and reasonable opportunity. We believe in working with a set of suppliers that deliver value, fresh perspectives, and nimble thinking within diverse organizations. This includes:
Small Businesses (SBs)
Small Disadvantaged Businesses (SDBs)
Woman-Owned Small Businesses (WOSBs)
Historically Underutilized Business Zone (HUBZone)
Veteran-Owned Small Businesses (VOSBs)
Service-Disabled Veteran-Owned Small Businesses (SDVOSBs)
Historically Black Colleges and Universities (HBCUs)
Minority Institutions (MIs)
Alaskan Native Corporations (ANCs)
Indian Tribes
We actively seek to expand relationships with these types of suppliers, which we view as an often-untapped source of talent.
Our Commitment
The APL Supplier Diversity Resource Office (SDRO) was established to support diversity in APL's procurements and achieve its small business program goals. It is committed to doing so by:
Being an advocate for small businesses. As the first point of contact, the SDRO provides counseling to potential small business suppliers on procurement opportunities and how to do business with APL.
Fostering the growth and continued success of small business programs.
Partnering with APL's procurement and contracts teams and technical departments. The SDRO assists these departments in identifying potential suppliers for the acquisition of goods and services.
Directing and participating in outreach activities. These activities identify and encourage the use by APL of goods and services from qualified and diverse small businesses.
Interested in Potential Opportunities with APL's SDRO?
APL is interested in working with a diverse range of businesses.
Prospective suppliers may contact us at PartnerandSupplierResources@jhuapl.edu.
 
Please reference the supplier portal to provide details about your company and your products or services. The portal gives you the ability to self-manage compliance documents such as annual representations and certifications, payment and banking information, and business classification. After you complete the needed information on the supplier portal, please email us at PartnerandSupplierResources@jhuapl.edu and let us know that you have submitted your information via the supplier portal. When emailing us, please attach your capabilities statement and any information you would like to share about your company and your products/services. The supplier portal provides our supply chain with the ability to access the life cycle of e-procurement, from the solicitation phase through award, including the management of deliveries, requests for modifications to awards, and the submittal and tracking of invoices.
 
Follow the "Tips for Small Businesses Who Want to Do Business with APL" below.
Tips for Small Businesses Who Want to Do Business with APL
Identify your product or services by providing a CAGE Code and Unique Entity ID (UEI) number in the System for Award Management (SAM). Information about the SAM.gov website and an instructional video that explains how to establish a UEI are available on our How We Partner Together webpage.
Provide your primary North American Industry Classification System (NAICS) codes for your products or services.
Prepare a line card, brochure, capabilities list, or equipment list in both print and electronic format (with an emphasis on government work) that you can forward to the APL SDRO.
If applicable, provide a list of any past or current business opportunities your company has with APL.
Next Steps
For APL, developing and maintaining relationships with small and diverse businesses is not only imperative, it is simply good business. The SDRO is committed to small business development.
Once the vetting process has been completed, if your company is identified as having the capabilities for (a) our government contracts or (b) building, maintaining, or operating APL's campus infrastructure, we will contact you for further information.
APL's SDRO Contacts
Contact the Supplier Diversity Resource Office
The SDRO is managed by two supplier diversity program managers. For assistance/guidance with APL's Supplier Outreach Program, please contact:
Lisa M. Righter, Supplier Diversity Program Outreach Officer
Orlando D. Stevenson Sr., Supplier Diversity Program Manager