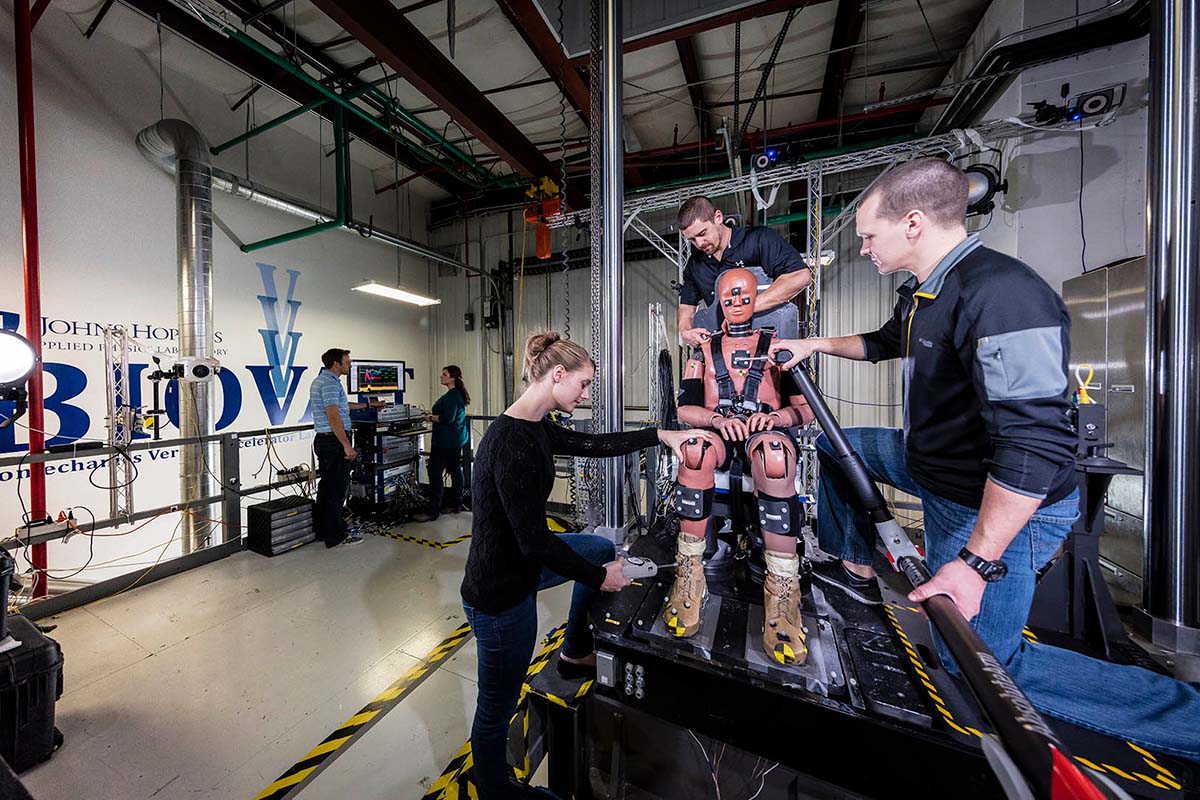 Mission Area
National Health
Revolutionizing Health through Science and Engineering
The National Health Mission Area at the Johns Hopkins Applied Physics Laboratory aims to revolutionize health through science and engineering. 
Public health threats in the U.S. and around the world continue to impact U.S. civilians and military personnel. New approaches are needed to protect civilian populations and our warfighters in the face of such threats. We envision a future where we can better measure and quantify health; better predict and prevent injury, illness, and disease; assure access to reliable care in every environment; and ensure global health security.
Our work occupies a unique position at the intersection of fundamental and applied research in biological sciences, innovative modeling, sensor development, data collection and analytics, and systems engineering. We are able to leverage the vast, cross-disciplinary capabilities and expertise at APL and across Johns Hopkins University to solve the nation's most critical health challenges.
Learn More About Our Work
Envisioned Futures inspire the National Health Mission Area's pursuit of defining innovations, providing a means to put our work in context and influence the competencies and capabilities we develop.




Learn more about Envisioned Futures