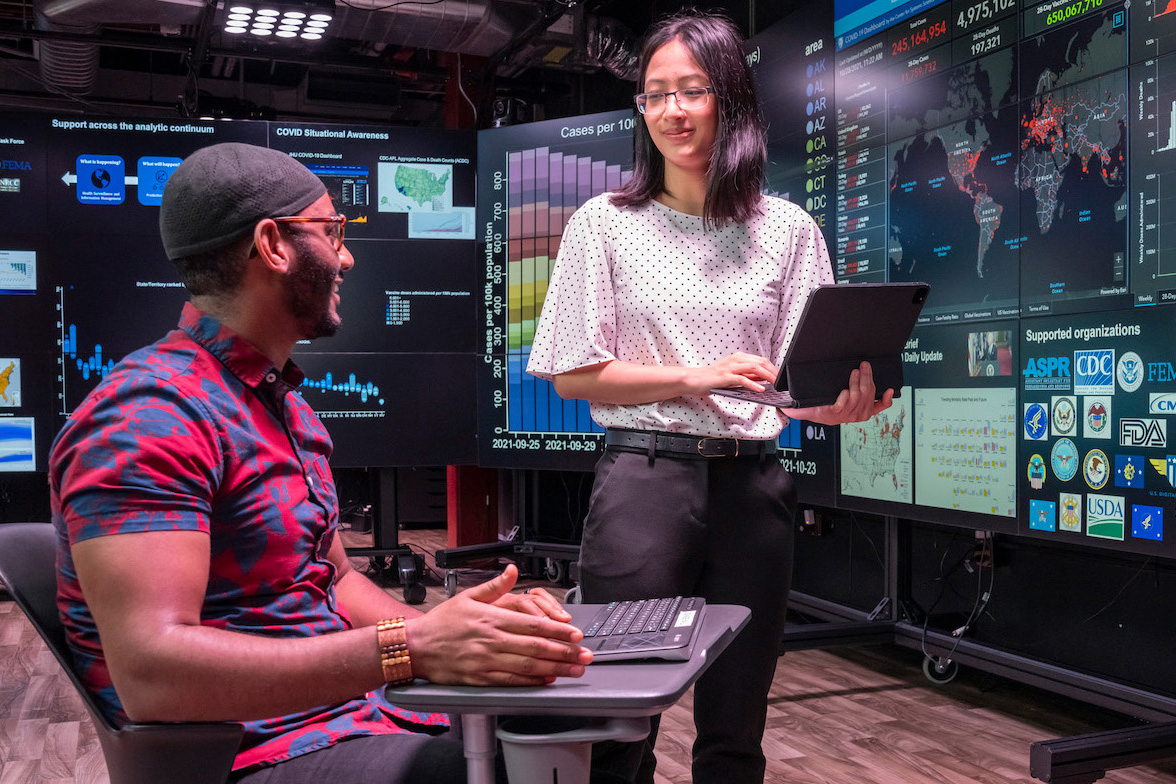 Mission Area
Global Health
Eliminating Naturally Occurring, Deliberate, and Accidental Health Threats through Revolutionary Science and Engineering
Johns Hopkins APL's Global Health Mission Area aims to eliminate naturally occurring, deliberate, and accidental health threats through revolutionary science and engineering.
Health threats in the United States and around the world have grown in complexity and require novel approaches to measure and quantify health; predict and prevent injury, illness, and disease; assure access to reliable care in every environment; and safeguard global health security. Our work occupies a unique position at the intersection of fundamental and applied research in biological sciences, innovative modeling, technology development, data collection and analytics, and systems engineering. We are able to leverage the vast, cross-disciplinary capabilities and expertise from across APL, Johns Hopkins University, and Johns Hopkins Medicine to solve the nation's most critical health challenges.
For warfighter health and readiness, we focus on delivering critical contributions to military health and readiness challenges. We work to ensure our warfighters are prepared to complete their mission, are protected from current and future threats, and receive the best possible care in all environments. We develop and operationalize technologies to optimize mental and physical performance and to prepare and protect our warfighters from illness and injury.
To protect and assure the health of the civilian population, we use core APL strengths in systems engineering, data analytics, artificial intelligence, information security, and novel sensing systems to secure the health of people around the world. We will fundamentally transform the way the world predicts, prevents, and responds to health threats in all environments while accelerating the transformation of the nation's health system to protect and improve the health of our nation.
To secure civilian and military populations, we leverage APL capabilities to counter chemical, biological, radiological, nuclear, and explosive threats. Our work tackles the increasing risk posed by deliberate and accidental biological risks, including our ability to rapidly detect, identify, and attribute agents, and to develop medical countermeasures.