Press Release
Johns Hopkins APL Names Kristine Frohman as Head of Talent Services and Chief Diversity, Equity and Inclusion Officer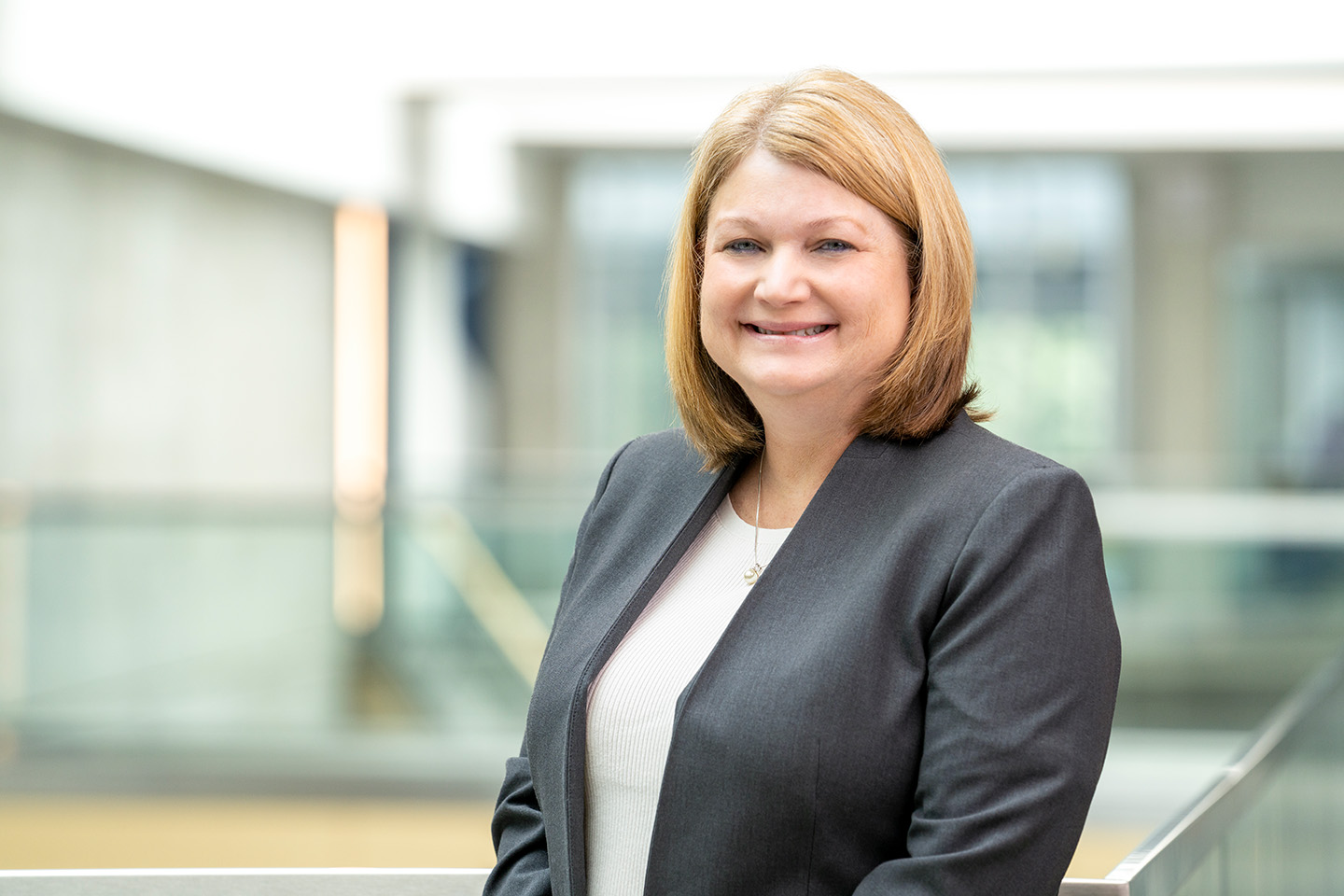 Kristine Frohman has been named head of Johns Hopkins APL's Talent Services Department as well as chief diversity, equity and inclusion officer.
Credit: Johns Hopkins APL/Craig Weiman
Thu, 06/29/2023 - 09:44
The Johns Hopkins Applied Physics Laboratory (APL) in Laurel, Maryland, has named Kristine Frohman as head of the Talent Services Department and chief diversity, equity and inclusion officer (CDEIO), effective June 5.
In her role as head of Talent Services, Frohman provides executive leadership for the people and programs focused on delivering human resources (HR) services to the entire enterprise, including recruiting and hiring, compensation and benefits, training and development, environmental health and safety, and STEM (science, technology, engineering, and math) education and outreach. As CDEIO, she provides strategic leadership for the Laboratory's numerous diversity, equity and inclusion (DEI) initiatives and teams.
"Kristine is a proven, experienced human resources and DEI leader who will ensure that the Laboratory continues to be a highly sought-after and award-winning workplace," said APL Director Ralph Semmel. "She is committed to delivering the most comprehensive HR resources to our staff, and to recruiting and fostering the top talent needed to solve our nation's most critical challenges."
Frohman previously served for four years as managing executive of the Talent Services Department, leading diverse teams in support of APL's more than 8,400 staff members, as well as overseeing department operations and staff development.
"I am honored to have the opportunity to lead our incredible Talent Services team and the Lab's forward-leaning DEI initiatives, and to apply my passions and energy toward strengthening our innovative efforts in these areas," Frohman said. "I look forward to the amazing next chapter of Talent Services and DEI at APL."
Frohman joined the Laboratory in 2019 after serving as a director of HR for Leidos. She previously held multiple HR director positions at Lockheed Martin; prior to those roles, she was a director of HR with General Electric, where she began her professional career as a software engineer before transitioning into HR.
She holds a master's degree in business administration from the University of Maryland, College Park, and a bachelor's degree in electrical engineering from Bucknell University.
The Applied Physics Laboratory, a not-for-profit division of The Johns Hopkins University, meets critical national challenges through the innovative application of science and technology. For more information, visit www.jhuapl.edu.