News
Johns Hopkins APL's Charles Madison Empowers Leaders and Staff With Focus on Diversity, Equity and Inclusion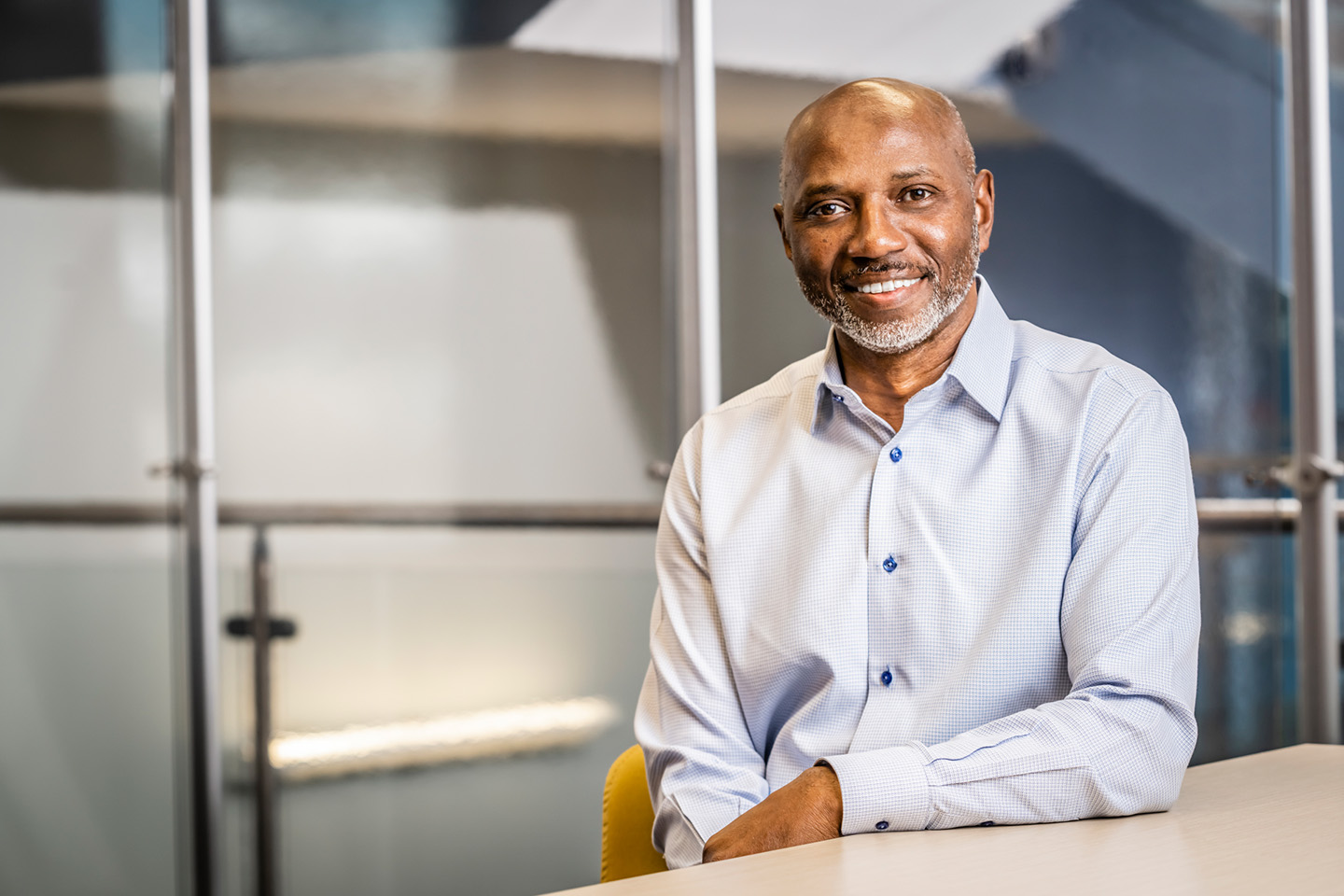 Charles Madison (Credit: Johns Hopkins APL/Craig Weiman)
Tue, 03/28/2023 - 16:30
John Courtmanche
Charles Madison was in fourth grade in Donaldsonville, Louisiana, in 1970 when he and his Black classmates were first allowed to attend school with white students.
The U.S. Supreme Court may have ruled in 1954 that it was unconstitutional to segregate children in public schools by race, but many in Louisiana worked hard for years to resist integration, with impacts of inequity that remain today. In the 1970s, Madison and his five older siblings watched the removal of "whites only" signs across Ascension Parish as students in their community were gradually allowed to attend schools that were traditionally white.
Today, Madison is managing executive of the Asymmetric Operations Sector (AOS) at the Johns Hopkins Applied Physics Laboratory (APL), helping to lead more than 1,500 AOS engineers and scientists working to ensure the national security of the United States. Across his four-decade climb from student to senior executive, he was lifted by his parents and mentors who saw his talent and gave him opportunities. He is now actively paying it forward to fellow professionals at all levels, pioneering successful programs to develop leadership skills and teams, mentoring and advising hundreds of staff members and asking colleagues to live up to shared values of diversity, equity and inclusion (DEI).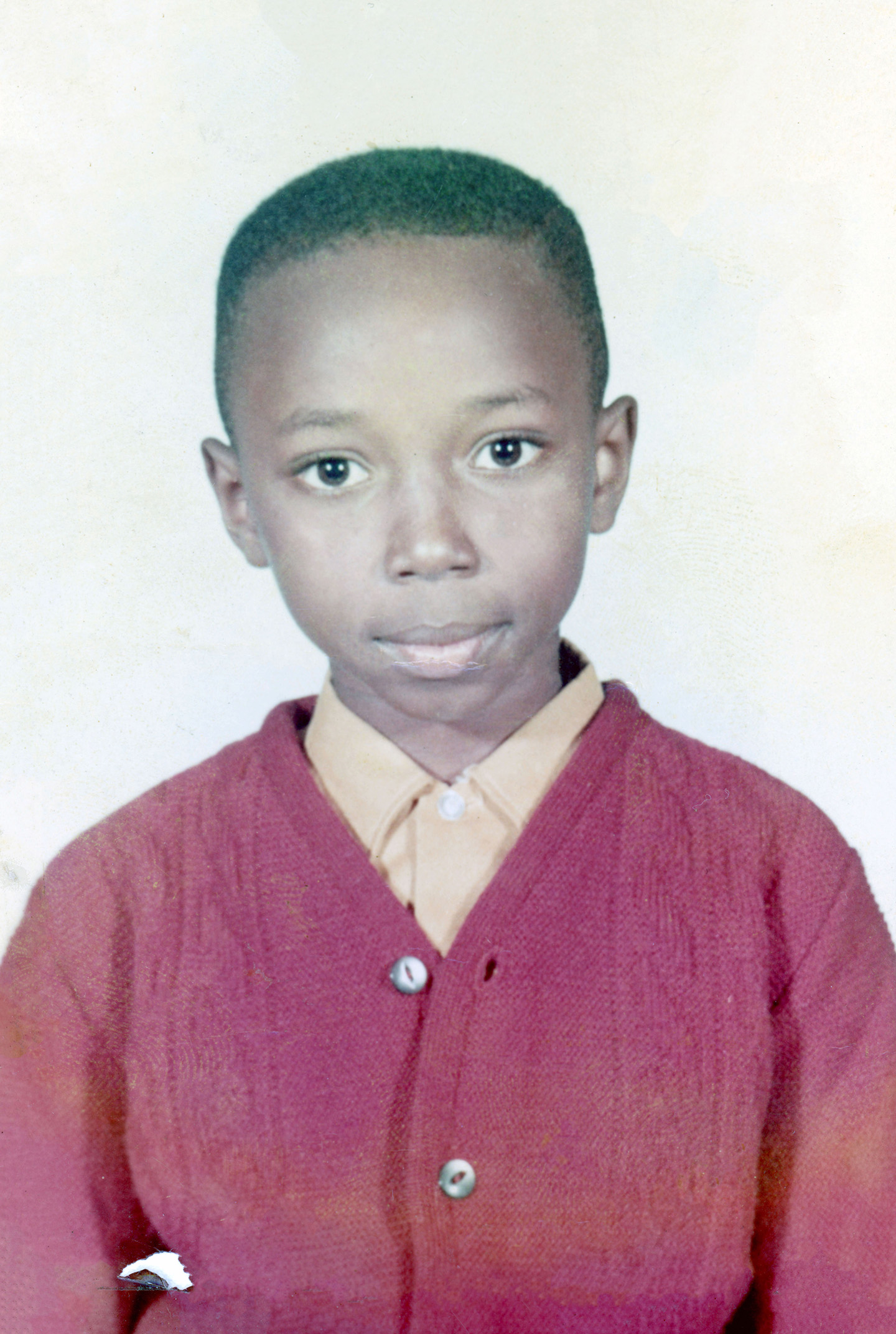 A portrait of Madison in elementary school.
Traits of a Leader
After earning a degree in electrical engineering from University of Louisiana at Lafayette, Madison landed a job at IIT Research Institute, a large national research center for government and industry clients. At first, he said, it was hard to work among some colleagues with preconceived notions of his abilities and potential. But he eventually won support from key mentors, including a project manager and retired senior Army noncommissioned officer named John Connor.
"I'm fortunate to have found mentors who saw what I had to offer and gave me opportunities," Madison said, adding that all of them were white men, as he had few senior African American colleagues there.
He spent 20 years at IIT, rising to senior vice president at its spin-off organization, Alion Science and Technology, where he led a team of 300 engineers and scientists. Next, he worked as an executive director at the Maryland Environmental Service, managing a team of 225.
Madison joined APL in 2012 in a role with no direct reports, but Lab leaders, including then-AOS Head Dan Phillips and Senior Advisor Donald Duncan, recognized his leadership experience. Within two months, he was supervising a group of 50 that had grown to be out of alignment with the sector's strategy. Working with leaders and the group's staff members, he refocused the team to deliver effective technologies used by U.S. sponsors around the world.
Two years later, new AOS Head Donna Gregg appointed him to the role of chief of staff, a key position helping to lead the sector's staff members and its three initial mission areas, Cyber Operations, Special Operations and Homeland Protection.
Duncan, a retired Army officer, said Madison embodies traits the Army seeks in good leaders — qualities captured in the Be, Know and Do model — and that he especially admires Madison's focus on giving operational advantage to U.S. government and military clients and their missions.
"Charles continually challenges himself and others to keep a keen sense of urgency and never become complacent," Duncan said.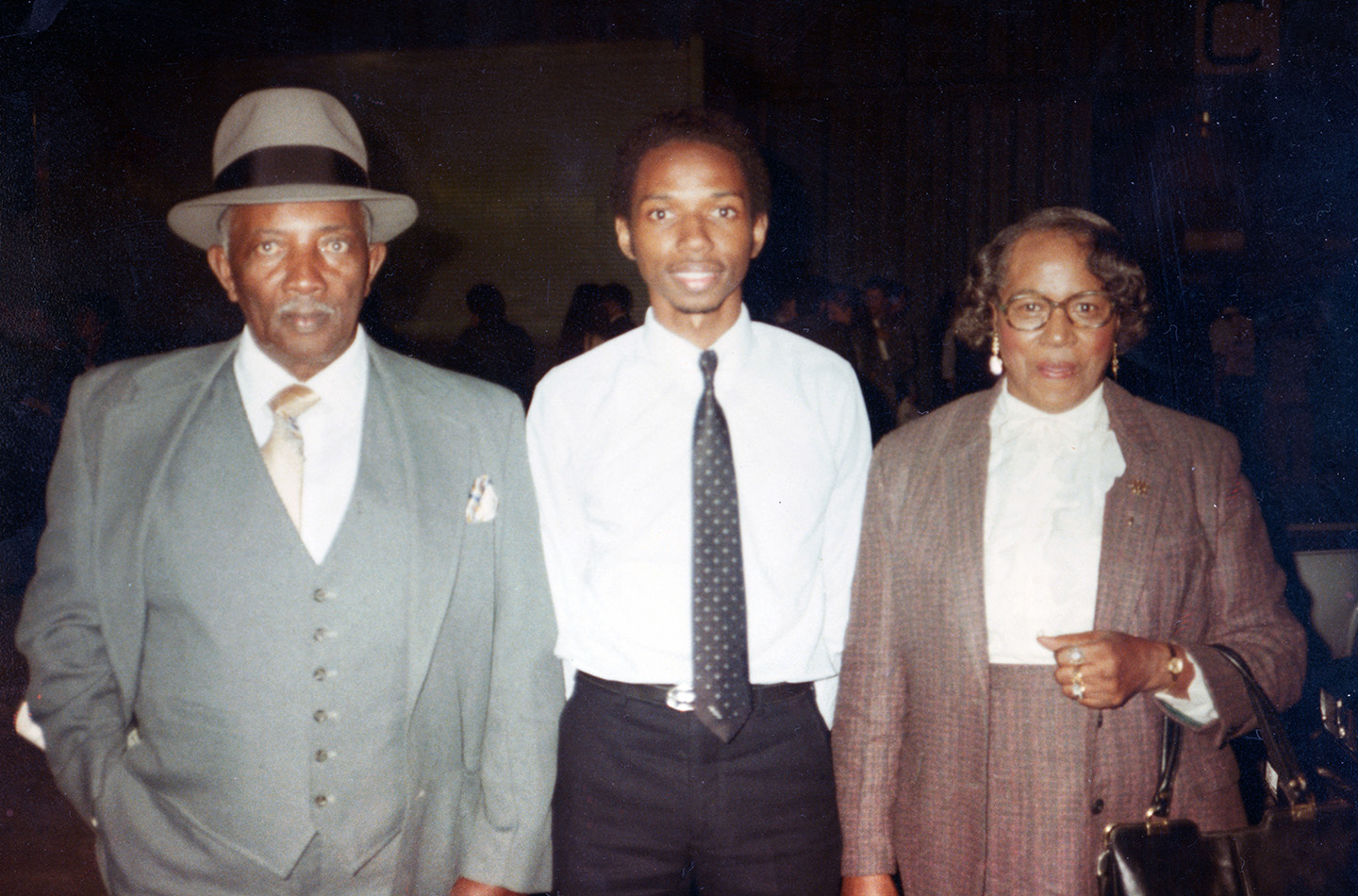 Madison poses at his graduation from the University of Louisiana at Lafayette with parents George Madison Sr. (left) and Eloise Madison.
Executive Influence
In 2016, Madison was appointed to APL's Principal Professional Staff, the highest level of stature and individual achievement at the Lab, and was also named AOS managing executive, at the time becoming the most senior Black executive on the Lab's Executive Leadership Team.
"I'm old and young enough to understand how far we've come and how much further we have to go. I feel blessed by opportunities that have come with that progress," said Madison, who added he wants to make it easier for people of color to succeed professionally.
His role as executive has inspired others across the Lab. "When I came to the Lab in 2000, it looked very different than today. There wasn't the same equity in these leadership positions," said Chris Thompson, an AOS program manager. "But when you see qualified, diverse people in those positions, it really does motivate staff members who aspire to an executive level."
Space Exploration Sector Program Manager Cleon Davis, who has partnered with Madison to advocate for DEI among Lab leadership, is also one of Madison's many leadership-development mentees. He said Madison's success as an executive sets a good example for what is possible when the right opportunities are present.
Khadija Elkharbibi, a strategist in the Lab's Communications Department, agreed. "It's a big deal for people of color to see a person who looks like us at that level in the organization who is willing to talk to us and mentor us," said Elkharbibi, who received frequent advice and support from Madison when she was assigned to help manage communications for AOS.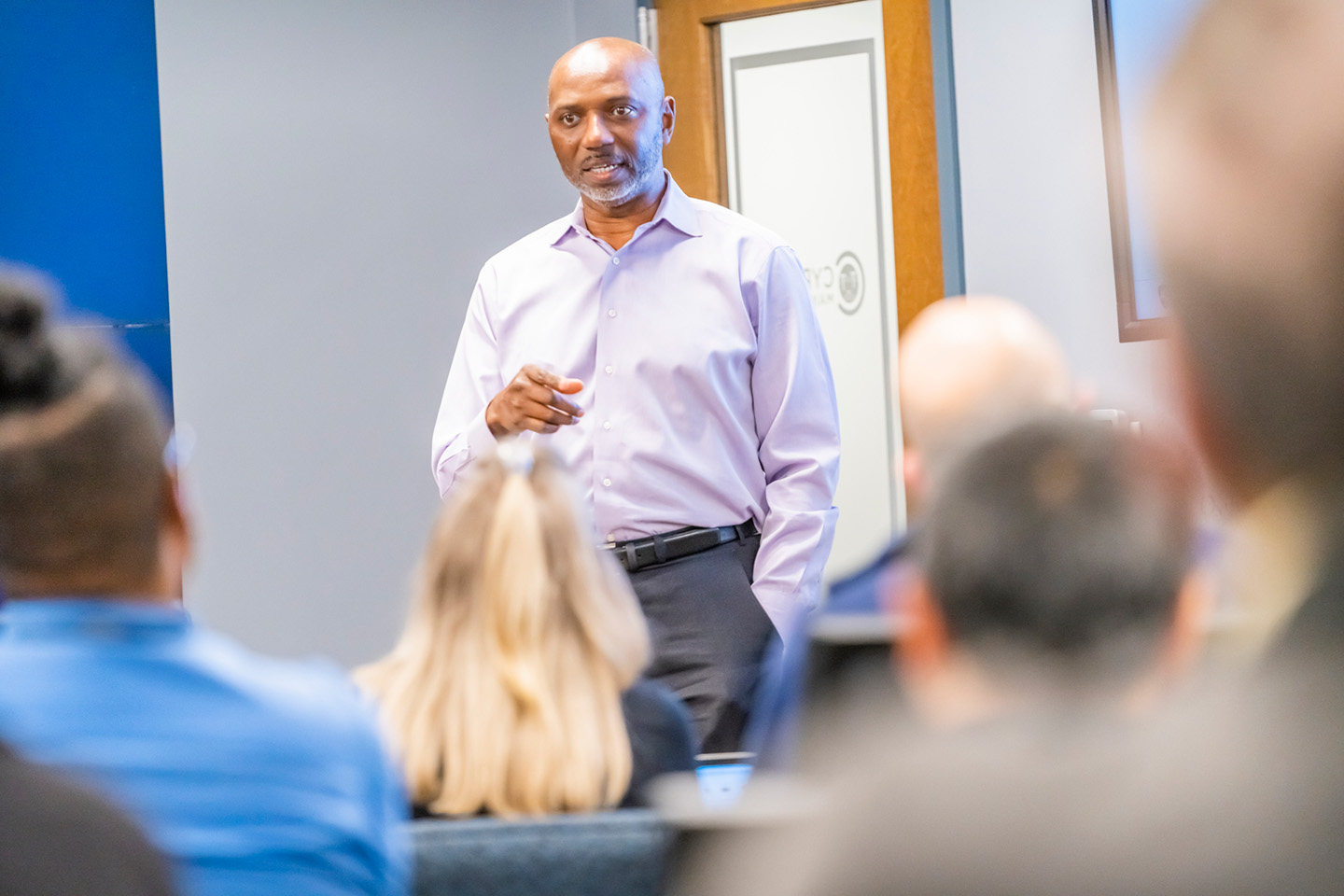 Madison briefs the Asymmetric Operations Sector's Critical Infrastructure Protection Group in February 2023. 
Credit: Johns Hopkins APL/Craig Weiman
Developing Leaders and Teams
Under the leadership of Gregg, Madison and fellow executives, AOS has managed a surge in demand for its services from the government and military. As the Lab has grown, the sector has too — from just over 1,000 staff members in 2014 to more than 1,500 staff members this year. It added a fourth mission area, National Health, in 2019, and the technical organization that Madison leads directly has grown from four to six branches.
Gregg credits Madison with strategically developing leaders across the sector, always with an eye on DEI. Madison has led the implementation of programs for leadership development and training, strategic mentoring, and recruiting and hiring.
"In a sector that has grown and changed as rapidly as AOS, Charles has enabled us to have strong leaders in place," Gregg said. "Our growth would have been difficult without prepared leaders. He's had tremendous impact."
As an important element of that work, Madison and colleagues piloted a successful Leadership Cohort program, giving 10 staff members a year of executive coaching, group learning sessions and development resources. They also launched a sector mentoring program where executives mentored a diverse cohort of staff with high potential for leadership, efforts that continued and grew as the Lab formed and expanded its Strategic Mentoring Cohort program.
"I think he's done more for developing leaders in AOS than anyone else," said Tim Frey, an AOS branch supervisor and a participant in Madison's first cohort seven years ago. "He knows that effective teams have personal relationships and are committed to each other."
In the sector's strategy for 2021-23, Gregg and Madison added leadership development as a focus area. Madison co-leads the effort with the Talent Services Department's Serap Davaz, and it has involved training and strengthening the competencies of as many as 135 current and emerging leaders. As they begin year three, Davaz is thrilled with the result.
"Charles championed this work to meet our broader strategy and mission for AOS," she said. "We've had a complete shift in our leadership development culture across all tiers of leadership."
A Champion for Diversity, Equity and Inclusion
In 2018, the Lab's Inclusion and Diversity Executive Alliance (IDEA) established annual vision, strategy and execution priorities (VSE) for DEI; that effort was further elevated in 2020, when APL added diversity and inclusion as a focus area to the enterprise strategy for fiscal years 2021-23, aiming to "be a model organization for diversity, inclusion and empowerment." The effect has been to elevate strategies for DEI to the executive level, where progress against priorities is assessed and graded every year, and to commit each department and sector to establish both a DEI team and VSE strategy.
In AOS, Madison has been the executive advisor to the Diversity and Inclusion Resource Team (DIRecT), creating the sector's DEI strategy over the past four years. Gregg credits him as one of the Lab's advisors on DEI to fellow executives, including herself. "He's been a champion and a role model, and many seek his counsel," she said. "He takes action to advance this work, and I've learned from him."
AOS Assistant Group Supervisor Anthony Plummer, another of Madison's many leadership mentees, said Madison helped him better understand the critical importance of DEI to U.S. leadership on the global stage.
"We shouldn't be excluding anyone from protecting this nation," Plummer said, echoing Madison. "Anyone who has the aptitude, we need to bring them into the fold."
"Strategy for diversity and inclusion is more complicated than technical strategy," said Gill Brown, a Madison mentee and section supervisor who partnered with him on developing DEI strategy for AOS. "Shifts in an organization's culture are challenging. They're not things you can check the box and turn a switch."
But AOS has made progress. The sector piloted an ambassador program for which every group and mission area now has a DEI representative; this has been a "force multiplier," said Brown, nearly quadrupling the number of representatives into a network of 45 ambassadors. The successful pilot is now being rolled out Labwide.
Madison has made it clear that a DEI recruiting strategy should extend to internships. Every year, he issues a friendly challenge to his peers across the Lab to outperform his sector in the number of annual summer STEM interns hired from historically Black colleges and universities, Hispanic-serving institutions and tribal colleges and universities under an internship program called APL Technology Leaders and Scholars (ATLAS).
The program's vice chair and AOS Group Administrator Zakia Harris said that with Madison as a key voice and champion, the program has soared from 35 interns in 2017 to 85 last year; AOS has led the Lab in ATLAS interns in all but one of those years.
Madison's impact on diversity has also included sponsoring women in leadership positions, notably in engineering and science roles traditionally filled by men. A member of his first Strategic Mentoring Cohort seven years ago, Angela Thompson said Madison has actively supported her development from a team supervisor to her current role managing a portfolio of critical military sponsor missions. "He taught me to have the confidence, clarity and conviction to do what you need to do," she said.
"He embodies that saying," added Thompson, who advises her own mentees now using that and other Madison aphorisms.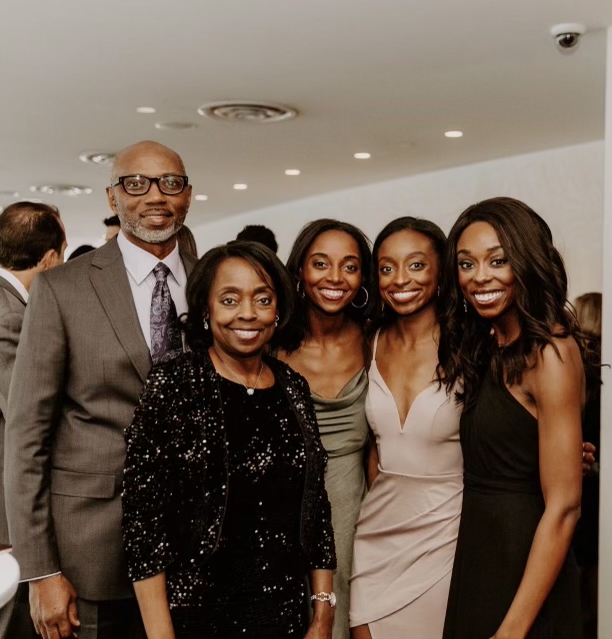 Madison poses for a photo with his family, including wife Angela Ewell-Madison (second from left) and daughters Casey, Chandler and Chloe.
Family Ties
Among the women who have Madison's full support are his wife and three daughters. His wife, Angela, is director of legislative affairs for the Economic Development Administration at the U.S. Department of Commerce.
"She's also a cancer survivor," Madison said, "She was diagnosed with multiple myeloma at the time I was named managing executive. The Lab was very understanding of the way I had to prioritize her health during that time."
His oldest daughter, Chloe, is a senior policy advisor to the mayor of San Diego, and his twin daughters Casey and Chandler are both kindergarten teachers in Maryland.
Inspiring a Culture of Mentoring
Madison's commitment to paying it forward extends beyond work; between 2012 and 2021, he and his family volunteered to create a home away from home for midshipmen at the U.S. Naval Academy and attended their graduation and commissioning ceremonies.
At APL, Madison has inspired a culture of mentoring; beyond strategic mentoring, he takes volunteer mentoring to a new level. His approach is to make time for anyone who wants to meet with him and to make an extra effort to mentor African Americans across APL.
LaShawn Solomon, who is Madison's administrator, said he constantly inspires her to perform her best work. Managing his calendar, she's amazed by the number of mentees whom he meets with regularly.
Harris, too, is one of those people and said Madison inspired her to step up to "have a seat at the table."
"He has spent a long time mentoring me when he has a whole sector to run," Harris said. "He pushes me to be a leader in anything I'm involved in, and taught me how to create change. He's made me a better me."
"America is the land of opportunity, and the Lab is a great microcosm of that," Madison said. "If you're a staff member here, you should feel like you can be a part of everything the Lab has to offer. Don't tell yourself that you can't be. Be a part of the ecosystem in the Lab. Propose work, be on committees, step up to leadership."
The Applied Physics Laboratory, a not-for-profit division of The Johns Hopkins University, meets critical national challenges through the innovative application of science and technology. For more information, visit www.jhuapl.edu.