News
Two From Johns Hopkins APL Receive Hopkins Diversity Recognition Awards
Fri, 08/26/2022 - 13:55
Margaret Brown
Two staff members from the Johns Hopkins Applied Physics Laboratory (APL) in Laurel, Maryland, are among this year's recipients of Johns Hopkins Diversity Leadership Council (DLC) Diversity Recognition Awards. And it turns out the two have more in common than their new honors: Both are driven by their unique backgrounds and a passion for service.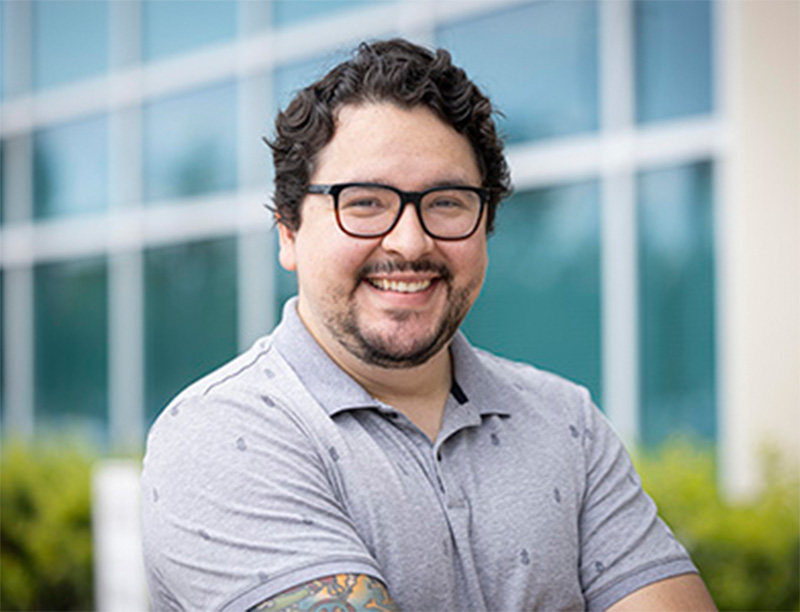 Marco Hinojosa-Garcia and Felipe Westhelle are the latest APL staff members to be recognized by the DLC. Since 2003, the annual awards have honored individuals and groups for their efforts to advance diversity and inclusion in the Johns Hopkins community.
Hinojosa-Garcia, an engineer in the Laboratory's Force Projection Sector, is the child of Latin American immigrants and the first in his family to attend college. As soon as he joined APL in 2019, he quickly became involved with diversity, equity and inclusion (DE&I) efforts, including serving as co-lead for his sector's DE&I team and as a volunteer instructor for the APL STEM Academy. He was also inspired to work with the APL Technology Leadership Scholars (ATLAS) program, which seeks to increase the representation of underrepresented minorities in the STEM workforce.
His role on the ATLAS committee provides him with an opportunity to mentor a cohort of young students with similar backgrounds and share the career lessons he has learned.
"Some of my proudest personal moments have come from interactions with my interns or students that I taught in graduate school. I have an intrinsic motivation to develop and inspire younger generations, and receiving feedback that I have made the positive impact that I seek to make is my biggest reward," he said. "I proudly keep the letters, notes and handmade gifts that I have received throughout the years."
Hinojosa-Garcia noted that he is dedicated to ensuring the pipeline of talent is diverse and inclusive, and motivated to educate leaders and implement initiatives to promote and advance a more diverse, inclusive and supportive environment at APL.
"As a UARC [university affiliated research center], APL occupies a unique space to provide opportunities to historically underserved communities," he said. "There is much research to reinforce that diversity at APL helps us make critical contributions to critical challenges."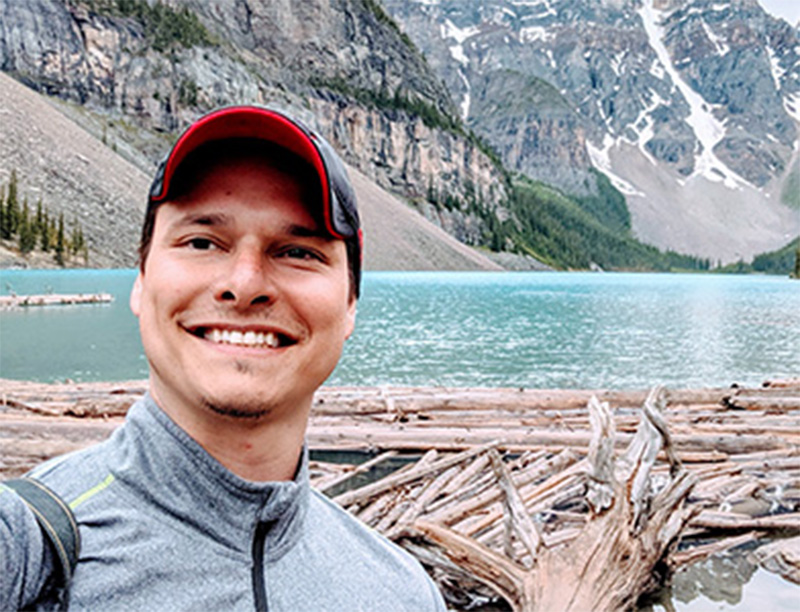 Westhelle, a senior national security analyst and project manager in APL's Asymmetric Operations Sector, has a unique background as well. As a first-generation American who attended schools in Brazil, Nicaragua, Spain, Ecuador and the U.S., he said that his own journey led him to identify and value both the commonalities and differences of the human experience. This helped shape his professional and personal experiences, and motivated him to collaborate and work with diverse populations and to encourage the success of cross-disciplinary and diverse teams.
At APL, Westhelle serves as the DE&I representative on his sector's diversity and inclusion team, where he said he aims to transform the culture from diversity-aware to proactively inclusive. So far, that has meant co-leading the development of an ambassador program that established a cohort of representatives whose mission is to increase awareness and improve accessibility to diversity, equity and inclusion, not only in the Asymmetric Operations Sector but across the Lab.
"As a trusted agent, APL is tasked with taking on bold challenges in an ever-evolving threat landscape, which makes DE&I so critical to who we are ethically and morally, and to the success of our missions," he said. "Simply put, more diverse teams outperform more homogenous teams because teams with diverse experiences and expertise are more creative and innovative."
Additionally, Westhelle serves as the DE&I chair of the APL Women in Technology (AWiT) affinity group, working with a team to empower women to achieve full potential in STEM careers, expand the image of STEM professions as positive forces in improving quality of life, and demonstrate the value of diversity and inclusion.
Both honorees appreciate the recognition.
"A lot of work that goes into making these programs successful occurs behind the scenes, so it is nice to see that the effort does not go unnoticed," Hinojosa-Garcia said. "I am humbled by the award, but I do this work because it is something that I am deeply passionate about and because it provides an opportunity to connect with others and add value to their experiences."
"I am truly honored, but I am just one small piece of the various APL D&I teams that so many here at APL have contributed to," Westhelle added. "In every way possible, this is not and should not be an award for me but for APL, and for all the individuals working for inclusive change and to constantly evolve our DE&I efforts."
They officially accepted their awards at a ceremony on July 6.
The Applied Physics Laboratory, a not-for-profit division of The Johns Hopkins University, meets critical national challenges through the innovative application of science and technology. For more information, visit www.jhuapl.edu.