News
Explosives Engineer Works Across Disciplines to Serve Johns Hopkins APL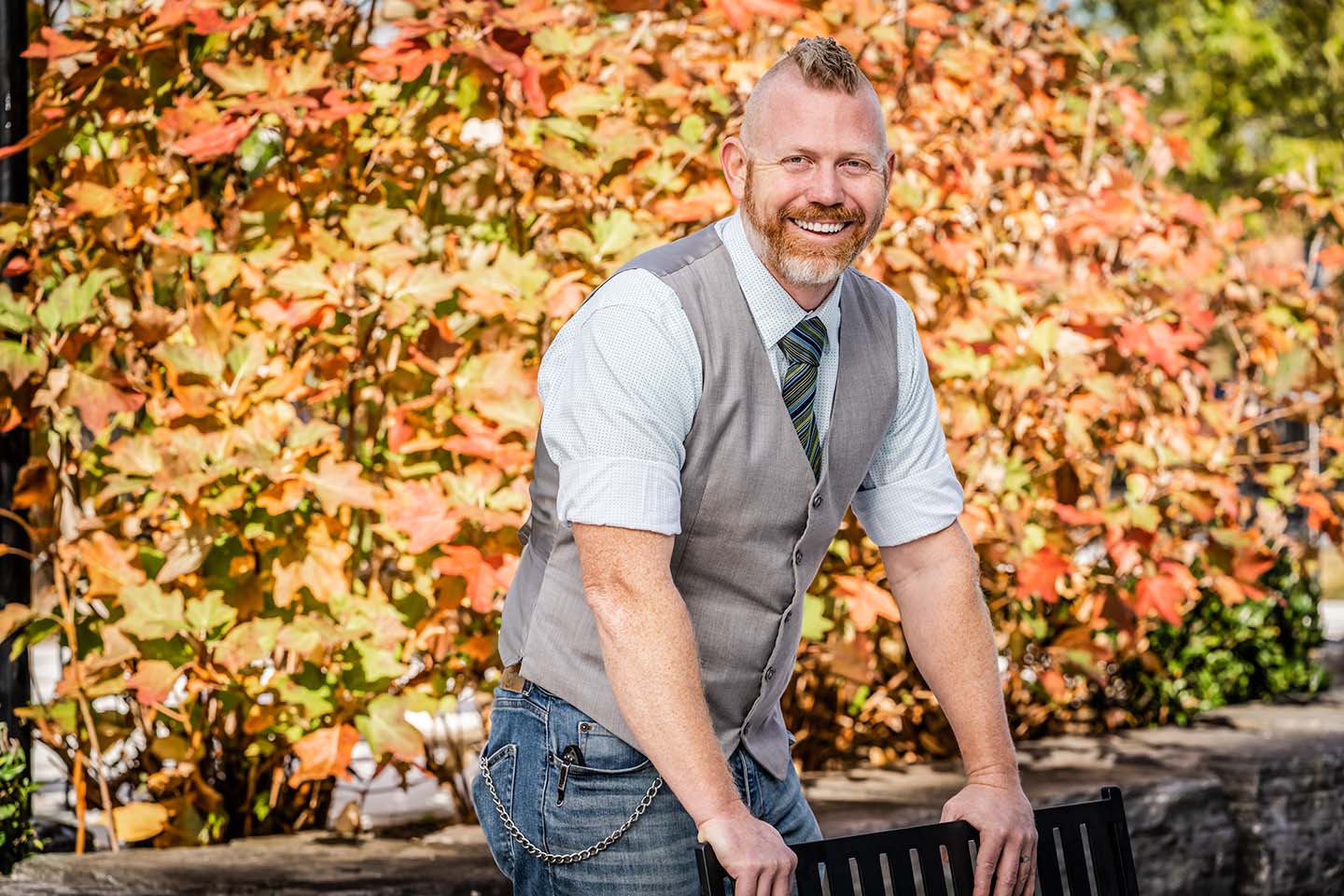 Justin Peters, a chief engineer in APL's Air and Missile Defense Sector, advises other sectors and departments in his role as an expert in explosives engineering.
Credit: Johns Hopkins APL/Craig Weiman
Mon, 12/20/2021 - 08:57
Anne Friedenberg Swanson
Marine veteran and Johns Hopkins Applied Physics Laboratory (APL) engineer Justin Peters leads with enthusiasm — for his field of study, his colleagues and the warfighters he serves. Peters deeply enjoys the multiple roles he plays at APL, from his official job as chief engineer for the testing and evaluation of sensor-guided projectiles in the Laboratory's Air and Missile Defense Sector to his informal role as a trusted advisor to colleagues who rely on his expertise in the niche field of explosives engineering.
"Although I work in Air and Missile Defense, about half of my technical work is in [APL's] Force Projection Sector, and I have an advisory role in Asymmetric Operations," said Peters. "And it works both ways. I pull people from Asymmetric Operations to help me, and same with the Research and Exploratory Development Department. Then every now and then, I get pulled in to support Space Exploration or the National Security Analysis Department when my expertise is needed."
This kind of Laboratory-wide reach is part of what makes working at APL unique. "We have such a broad range of technical expertise here," said Denise Hockensmith, group supervisor of Talent Acquisition Strategies and Services in APL's Talent Services Department. "Our staff members have opportunities not only to work in the area where they were hired but also to have a broader impact across mission areas. They can apply that passion for innovation across the Laboratory in their day-to-day work."
Peters' advisory role is amplified by his graduate work at the New Mexico Institute of Mining and Technology, one of only two universities in the U.S. that offer a Master of Science in the mechanical side of explosives engineering. Armed with this unique academic background and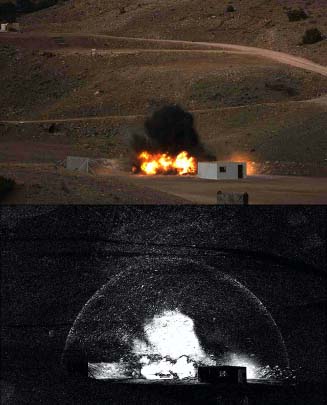 combat experience in the Marine Corps, he supports APL's mission alongside colleagues whom he describes as collaborative and innovative.
"One great example is the Army's redesign of the Bradley fighting vehicle into an integrated weapon platform," Peters said. "As part of a study that we did at APL, I briefed a colonel and his staff on ways that they can modify the warhead so that the air-bursting bullets fly faster and farther. We had aerospace engineers supporting the project, and I was advising on the explosives aspects. No one was coming to the conversation from a sector or department perspective. We were all APL."
A real-world connection to the work brings him personal satisfaction. "I get to work on projects where I know exactly how they will impact the soldiers, sailors, airmen and Marines out there. And with my experience, I can actually explain to our brilliant people here at the Laboratory exactly why it's so important," he said. "My plate has been full, and I get to work on some of the nation's most critical programs. It's been a cool journey so far."
Peters is using the Part-Time Study Program at APL to earn his master's degree in explosives engineering. Visit jhuapl.edu for more information on APL's culture of continuous growth and learning, as well as career opportunities in engineering, technology and research.
The Applied Physics Laboratory, a not-for-profit division of The Johns Hopkins University, meets critical national challenges through the innovative application of science and technology. For more information, visit www.jhuapl.edu.