Press Release
NOAA Selects Johns Hopkins APL's George Ho for Space Weather Advisory Group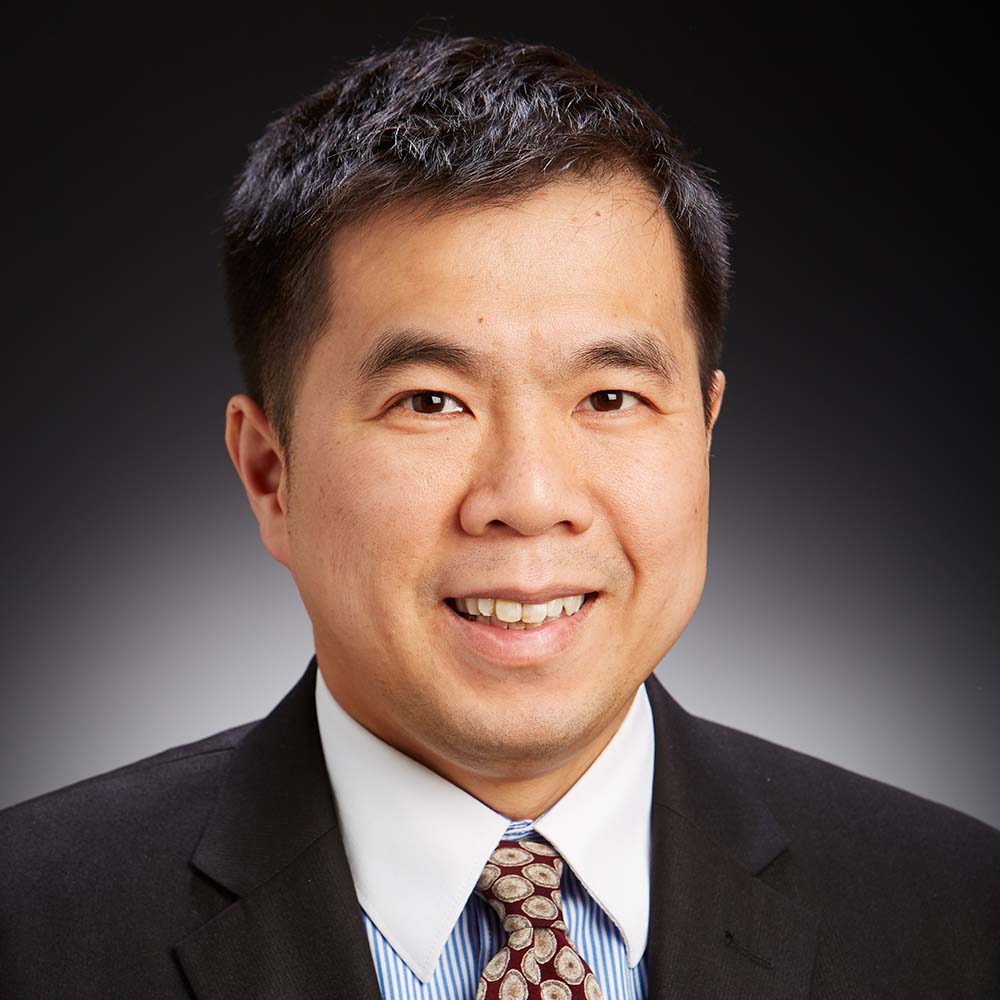 George Ho, a space and planetary physicist at Johns Hopkins APL, was selected by NOAA to serve on the agency's new Space Weather Advisory Group.
Credit: Johns Hopkins APL/Craig Weiman
Wed, 09/15/2021 - 14:48
George Ho, a space and planetary physicist at the Johns Hopkins Applied Physics Laboratory (APL) in Laurel, Maryland, has been selected to serve on the U.S. National Oceanic and Atmospheric Administration's (NOAA) Space Weather Advisory Group (SWAG), the agency announced Sept. 14. The panel will counsel the federal government on topics related to space weather and help develop a plan to mitigate its effects on humanity and the nation's space assets.
Space weather is a scientific field focused on understanding and predicting fluctuations in the radiation and magnetic environment around Earth and their adverse effects on humanity. These fluctuations are caused by the Sun's hypersonic stream of charged particles, called the solar wind, and its somewhat haphazard bursts of energy, which can disrupt satellite communications, knock out ground-based power grids and produce radiation levels lethal to astronauts in space.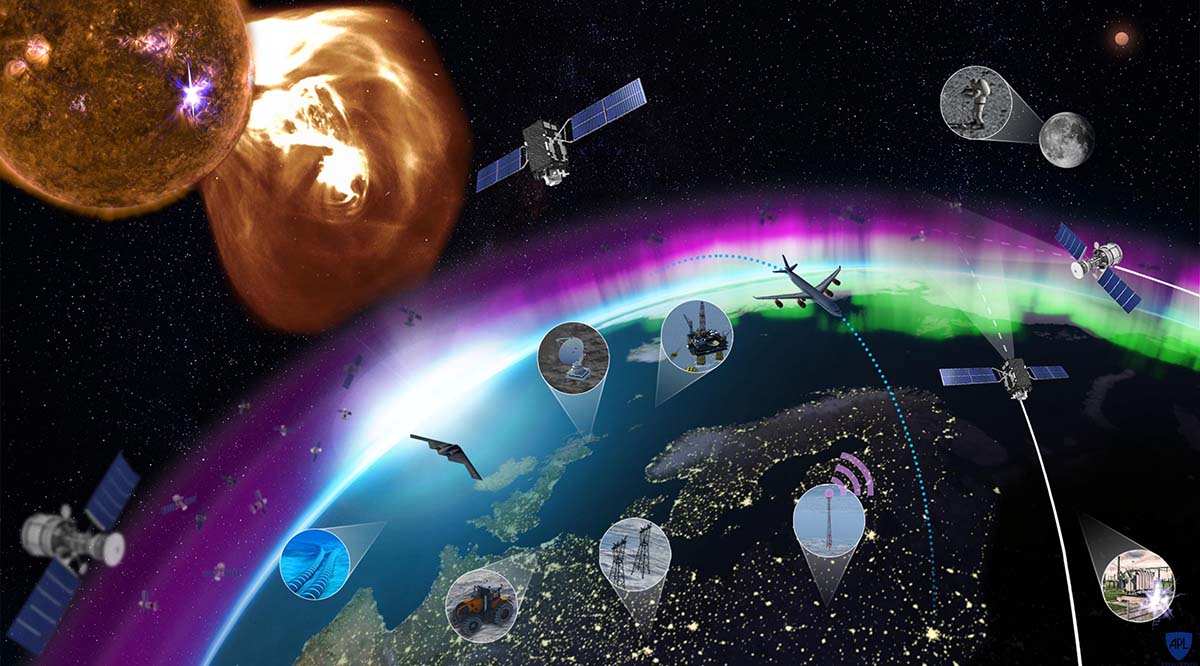 An image collage shows the various technologies and people, both on the ground and in space, susceptible to space weather. A coronal mass ejection and solar flare emerging from the Sun on the left illustrate some of the more extreme causes of space weather.
Credit: Johns Hopkins APL
Recognizing these potential effects on a world that's increasingly dependent on space-based technology and determined to launch more people into space, the Promoting Research and Observations of Space Weather to Improve the Forecasting of Tomorrow (PROSWIFT) Act was passed in 2020. The law required the formation of an advisory group, SWAG, to aid the National Science and Technology Council's Space Weather Operations, Research, and Mitigation (SWORM) Interagency Working Group (IWG) in preparing and protecting the nation against the impacts of space weather storms.
"I am honored and humbled to be selected as a member of this advisory group and to represent the scientific community," Ho said. "I am thrilled to be in a position to use our research to help guide our nation to forecast, prepare for, mitigate, respond to and recover from space weather phenomena."
Ho brings more than two decades of experience in space physics and space weather research to the panel. Currently, he is the principal investigator of the EPD/Suprathermal Ion Spectrograph instrument on the European Space Agency's (ESA) Solar Orbiter spacecraft and a co-investigator of the Solar Wind Electrons Alphas and Protons (SWEAP) instrument suite on NASA's Parker Solar Probe. He previously served on NASA's Heliophysics Advisory Committee (HPAC) and as a committee member on NASA's Space Weather Science and Observation Gap Analysis, which assessed the agency's capabilities to address scientific questions and improve space weather forecast models and identified high-priority measurements needed to improve forecasting abilities. Ho has also served in various scientific roles on several other space missions, including NASA's Advanced Composition Explorer and NASA's MESSENGER mission, and will serve on ESA's upcoming JUICE mission.
Ho will be one of 15 group members from the scientific community, commercial sector and end users on SWAG. The group will help advance the United States' space weather enterprise and conduct a comprehensive survey to identify the research, observations, forecasting, prediction and modeling advancements needed to improve space weather products. SWAG members will each serve for a three-year term.
For more information on APL's space weather research, please visit https://civspace.jhuapl.edu/science/areas/space-weather.
The Applied Physics Laboratory, a not-for-profit division of The Johns Hopkins University, meets critical national challenges through the innovative application of science and technology. For more information, visit www.jhuapl.edu.