Press Release
Johns Hopkins APL Hosts Vice Chief of Space Operations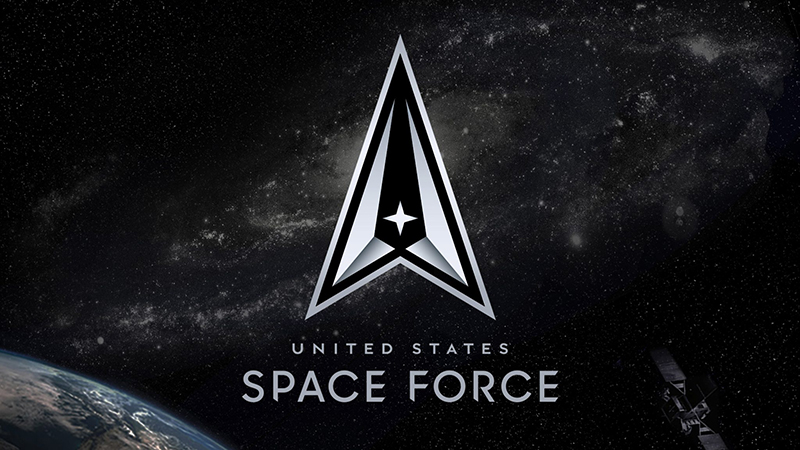 Fri, 03/12/2021 - 14:14
Johns Hopkins Applied Physics Laboratory leaders welcomed Gen. David Thompson, vice chief of space operations for U.S. Space Force, to the Laboratory on March 3, for a tour and briefings on APL work.
Thompson, who was greeted by APL Director Ralph Semmel, met with staff members from the Space Exploration, Force Projection and Air and Missile Defense sectors during his nearly five-hour visit to APL's main campus in Laurel, Maryland. Thompson was joined by Lt. Gen. William Liquori, deputy chief of space operations for strategy, plans, programs, requirements and analysis; Joe Rouge, deputy director of intelligence, surveillance and reconnaissance; Col. Charles Galbreath, the deputy chief of Space Force technology and innovation; Maj. Romeo White, aide-de-camp to Thompson; and Rob Ueumura, a special programs advisor.
Led by Semmel and Tim Galpin, APL's assistant director for programs and chief strategy officer, Thompson and his hosts engaged in wide-ranging conversations related to the Lab's technical areas of expertise. He received briefings on several projects from the Space Exploration Sector, including the Deep Space Advanced Radar Concept (DARC) and a presentation on weather sensors and cloud characteristics. Air and Missile Defense presenters described how APL is leveraging its world-class facilities and deep technical expertise in combat system and advanced guided missile technology, while Force Projection presenters briefed Thompson on the U.S. Air Force Airborne Electronic Attack program.
APL's Patrick Binning, Vishal Giare, Peter Sharer, Ron Schulz, Russell Popkin and Michael Kelly were among those who met with General Thompson and the USSF group during their visit.
"We provided Gen. Thompson with an overview of the wide-ranging work across the Laboratory that aligns with the U.S. Space Force mission to protect and defend national and allied interests in space," said Binning, the mission area executive for National Security Space. "It was a tremendous opportunity to continue a dialogue with Space Force leadership on their critical challenges and priorities, while sharing details on APL's innovative space warfighting concepts and capabilities."
The Space Force is the newest branch of the military, established Dec. 20, 2019, under the Department of the Air Force. It organizes, trains, equips and maintains mission-ready forces that provide missile warning, space domain awareness, positioning, navigation and timing, communications and space electronic warfare for North American Aerospace Defense Command, U.S. Strategic Command, U.S. Space Command and other combatant commands.
As vice chief of space operations, Thompson holds an essential role in organizing, training and equipping space forces in the United States and overseas, integrating space policy and guidance, and coordinating space-related activities for the Space Force and Air Force.
The Applied Physics Laboratory, a not-for-profit division of The Johns Hopkins University, meets critical national challenges through the innovative application of science and technology. For more information, visit www.jhuapl.edu.