Press Release
The Basement Tinkerer: APL's Pavalko Helps Clean Up Ocean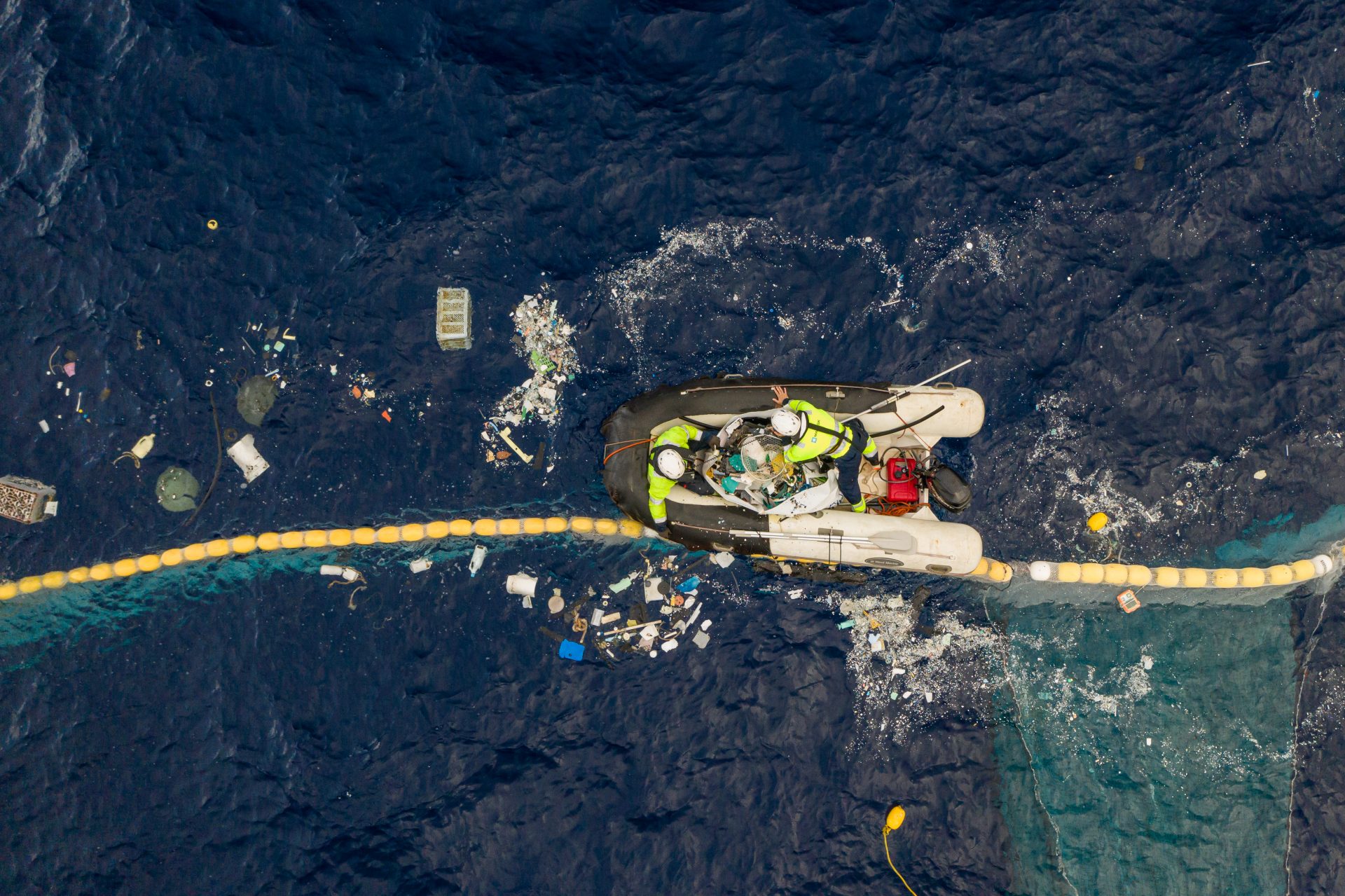 The Ocean Cleanup has used Pavalko's buoys in its mission to clean up the Great Pacific Garbage Patch.
Credit: The Ocean Cleanup
Mon, 11/11/2019 - 16:22
Some people build race cars in their garages, others start a band in their basement, but few make equipment as a hobby that will help clean up the environment half a world away.
But that's just what Wayne Pavalko did. His homemade buoys are now part of a system used by The Ocean Cleanup, a nonprofit developing advanced technologies to use ocean currents and passive drifting systems to clean up the Great Pacific Garbage Patch between Hawaii and California.
Pavalko, a program manager with Johns Hopkins Applied Physics Laboratory, didn't plan on his buoys going worldwide. They began as a curious idea, which turned into a weekend hobby that morphed into a global force for good.
"It started with an interest in learning about the internet of things [IoT], in this case at sea, more specifically following things in the ocean," said Pavalko, inventor of the Maker Buoy. "I never thought something you could build in a basement could go halfway around the world."
Pavalko began purchasing equipment from various sources on the internet and assembling the buoy.
The solar-powered buoy is made of readily available as well as 3D-printed parts and, when deployed, moves freely with the ocean currents. It sends position, water temperature and other data to a satellite, which transmits to a ground station and uploads to a website Pavalko developed with Brian Garofalo, a computer scientist in the Asymmetric Operations Sector.
After months of testing and waterproofing, Pavalko created his prototype. But he was faced with another challenge: How could he get it deep enough into the Atlantic Ocean to get to the Gulf Stream?
Luckily, he knew a guy.
"I asked a fisherman I met in Virginia Beach to drop it off the side of his boat when he was done working," Pavalko explained with a smile. "He thought it was an odd request to drop something off instead of bringing things in, which is what he normally does. But he did it for me and even made a video of the deployment."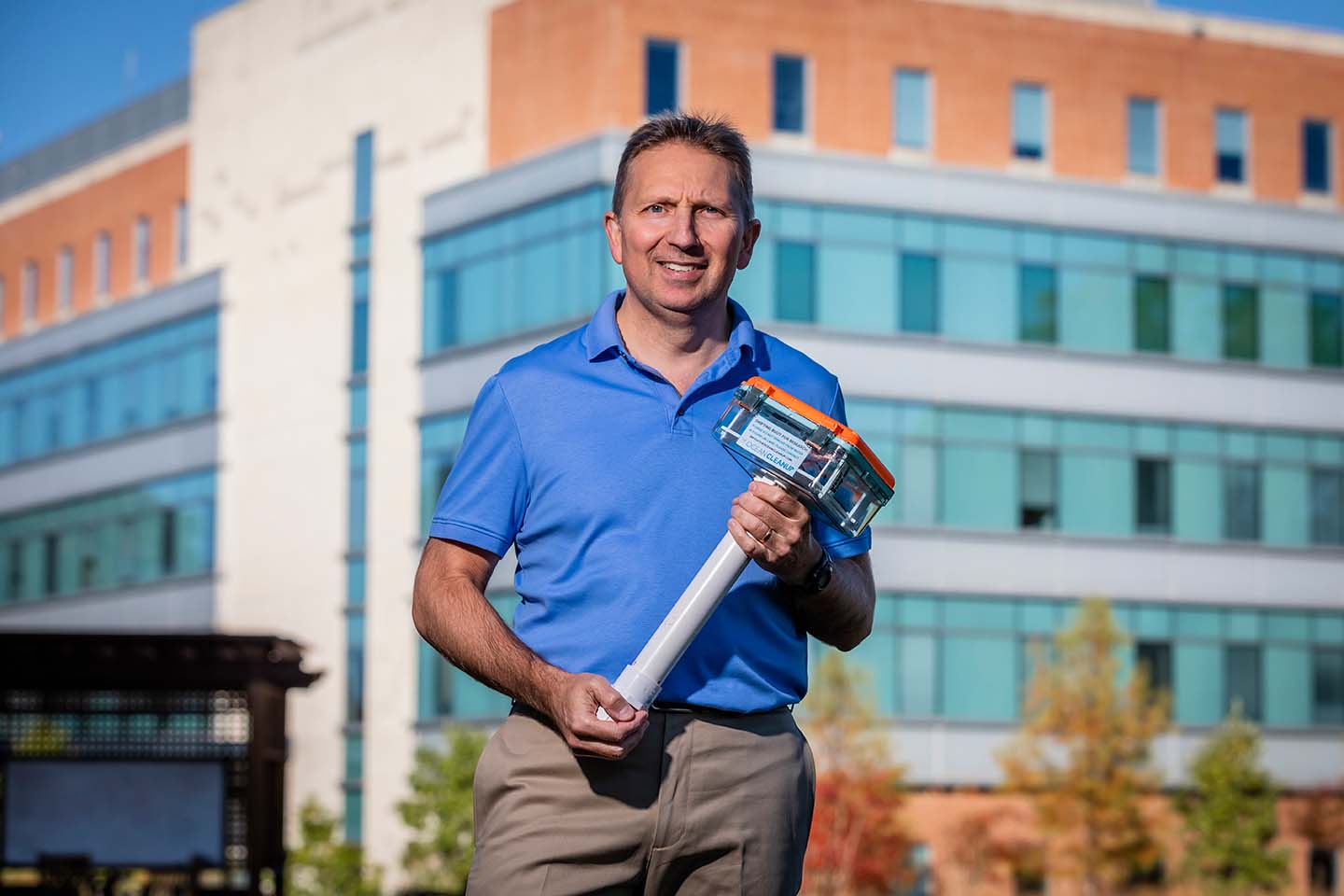 Wayne Pavalko displays the Maker Buoy.
Credit: Johns Hopkins APL
From this venture, Pavalko began tracking the buoy through his website, initially thinking his invention would only last a few weeks. But 772 days later, the device finally stopped working after traveling more than 10,000 miles. During its journey, it followed the Gulf Stream and demonstrated ocean phenomena like inertial oscillations.
Pavalko repeated the tests in the Pacific Ocean and the Gulf of Mexico, leading to advancements in his invention. He would later give presentations at APL and other events on his discoveries with his drifting buoy project. But in March 2018, his passion project was sought out for a worldwide implication.
"Engineers from The Ocean Cleanup reached out to me to see if I would manufacture my buoys for use in their project," Pavalko said. "They had seen similar buoys, but they didn't fit their budget and weren't customizable. By the time they came to me, I'd been doing it for over a year, so it wasn't a shock, but sounded like a challenge. The process of scaling up to a production level was interesting to me."
After conferring with APL's Office of Technology Transfer and Legal group, Wayne created 45 APL-branded Maker Buoys for The Ocean Cleanup.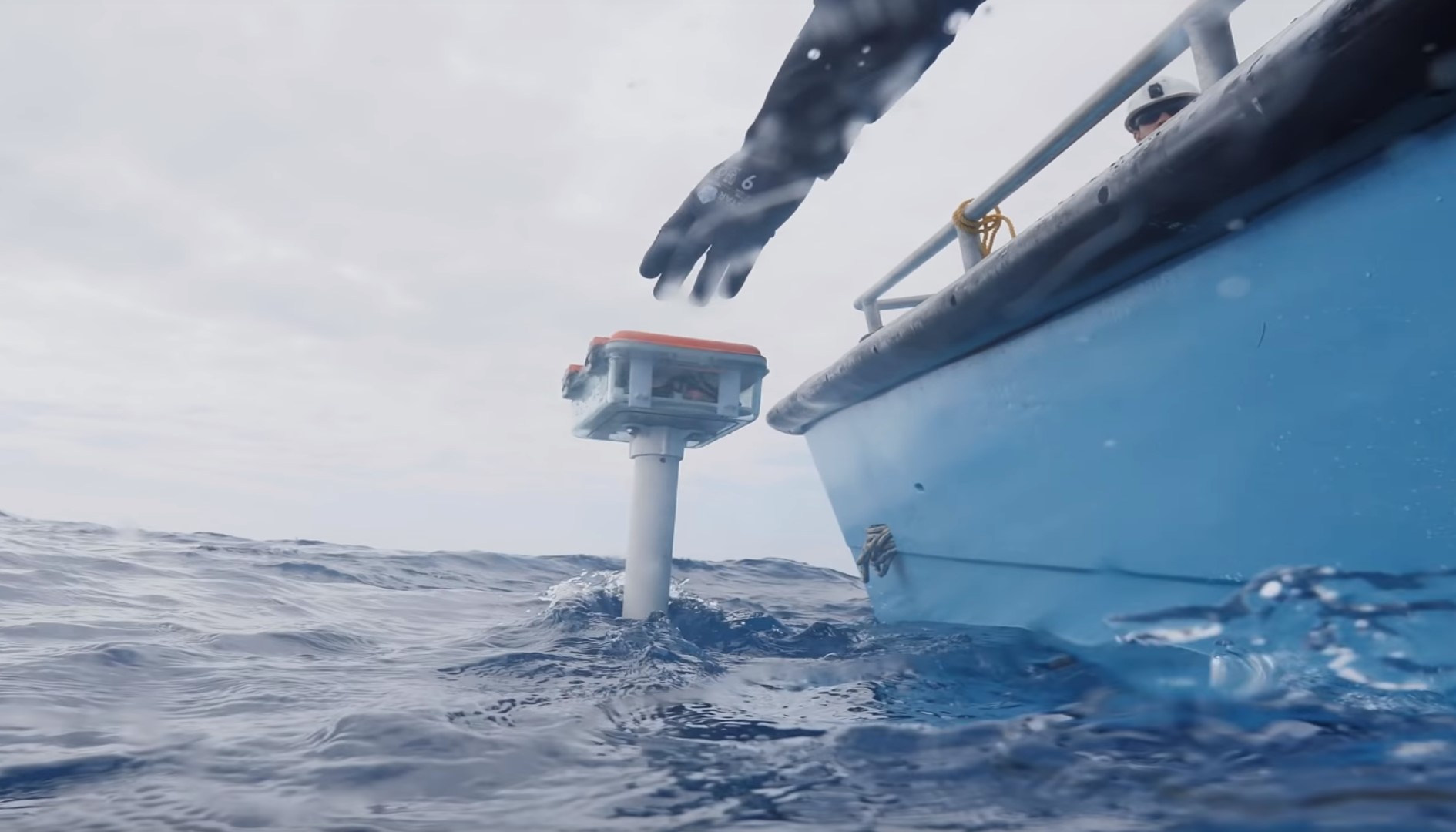 Pavalko's buoy is tested at sea.
Credit: The Ocean Cleanup
For The Ocean Cleanup, Pavalko's buoys were specifically designed to simulate plastic and track the organization's prototype. Since their implementation, the Maker Buoys have helped identify performance issues within The Ocean Cleanup prototype and were a crucial part of the organization's first successful mission in October.
"It's always fun to be part of a greater effort, especially one with ambitious goals," said Pavalko. "Projects like these show the flexibility of the Lab and its people. It not only enhances the Lab but themselves."
So far, Pavalko's buoys have been used by researchers as far away as Greenland, and garnered interest from the fishing industry.
"It's amazing seeing how people at APL, like Wayne, can inspire, connect and engage with others not only within the Lab but outside to pursue their passions and achieve their goal," said Vishal Giare, mission area executive for Air and Missile Defense. "His innovation and creativity are a true testament to the type of leaders we have at the Lab. It's projects like these that keep me wondering who from APL will create the next game-changing invention."
Pavalko encourages others to follow their curiosity and try something new, whether it's at the Lab or home.
"I think it's important to pursue ideas both at work and at home since you never know where they'll go," Pavalko said with a smile. "There is always room for innovation, even by tinkerers in their basement."
The Applied Physics Laboratory, a not-for-profit division of The Johns Hopkins University, meets critical national challenges through the innovative application of science and technology. For more information, visit www.jhuapl.edu.