Press Release
Margaret Dean Begins Tenure as Johns Hopkins APL Chief Government Relations Officer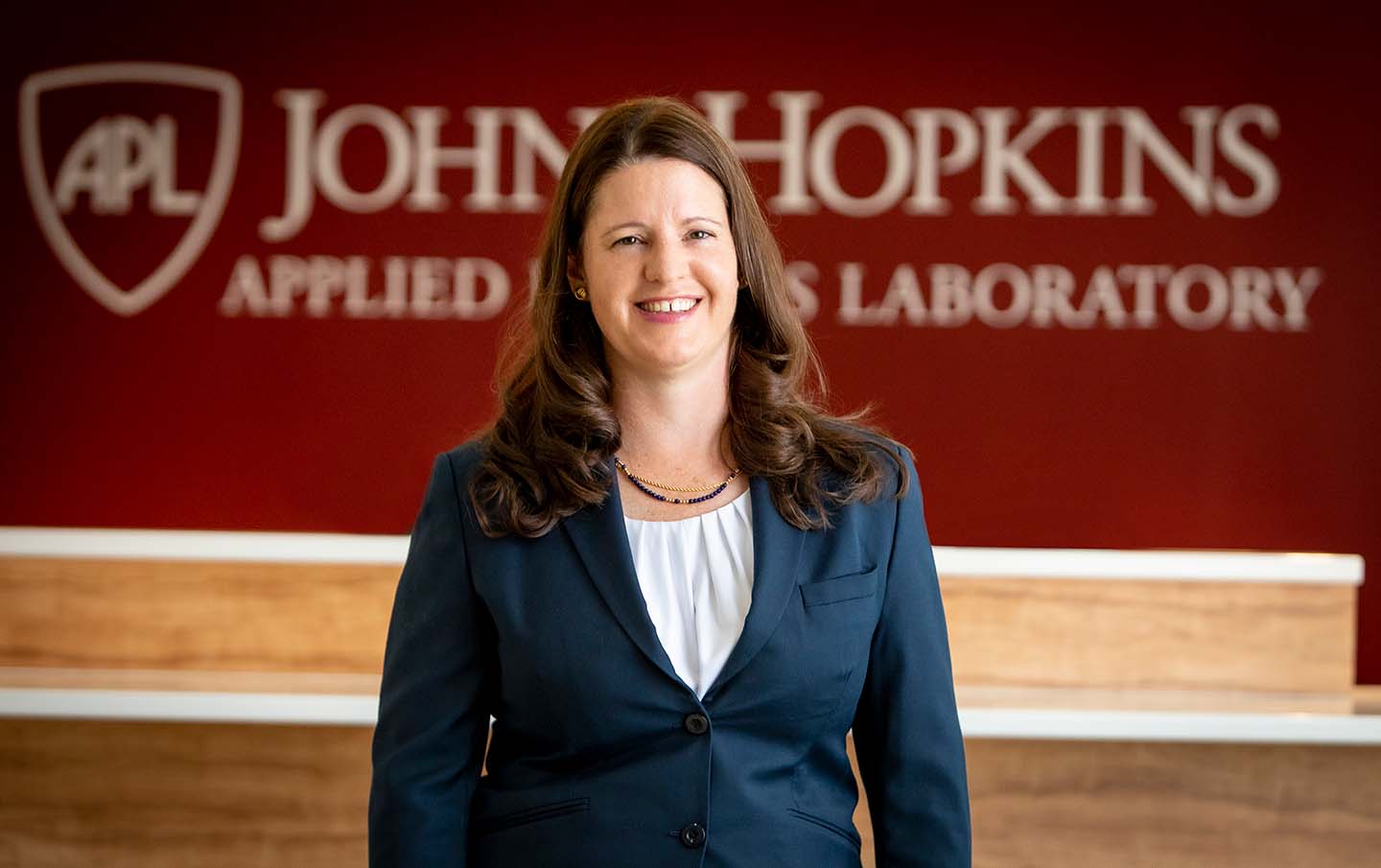 Margaret Dean
Credit: Johns Hopkins APL
Mon, 08/19/2019 - 11:51
Strange as it sounds in today's political climate, Margaret Dean's favorite part of her recent tenure on Capitol Hill was the teamwork.
"To take an idea, to move it through committees and votes so it becomes a law, you have to be collaborative," said Dean, who served for three years as the principal advisor to the chairman of the House Armed Services Committee, and oversight lead on matters of military operations and readiness.
Dean is putting her leadership, teaming and technical skills to use as the Johns Hopkins Applied Physics Laboratory's new chief government relations officer and Board of Managers secretary. In July she assumed both roles from Tim Collins, now the president of Walsh University.
"Margaret's experience with the legislative process and policy analysis, as well as her proven ability to translate policy objectives into strategies, make her an excellent choice for this position," said APL Director Ralph Semmel. "She also has the technical knowledge and background to be an outstanding adviser and bridge for decision-makers and stakeholders who need to know about our critical contributions."
A graduate of the U.S. Naval Academy with a degree in ocean engineering, Dean served on active duty and with a small private software company before joining APL in 2006. She held several leadership roles in the Force Projection and Asymmetric Operations sectors before leaving in 2015 to take the congressional staff post. She returned to the Lab in February as strategic advisor in AOS — most recently leading a team of engineers developing concepts for an Army tactical network — and continues to serve as a captain in the Navy Reserve.
Dean's main job now is to connect the Laboratory's portfolio with senior officials in federal, state and local governments — primarily on APL's role in contributing to the nation's most critical national security and space priorities.
"Sometimes it's like being a translator," she said, "being able to explain what APL does for people who don't have a technical background. Or I may have to explain an operational need to a technical person, and help staff members know how their particular skills and work might be able to facilitate that need. I really look forward to making those connections."
A native of Chattanooga, Tennessee, Dean also holds an MBA from the University of Maryland and a master's in defense and strategic studies from the Naval War College.
The Applied Physics Laboratory, a not-for-profit division of The Johns Hopkins University, meets critical national challenges through the innovative application of science and technology. For more information, visit www.jhuapl.edu.