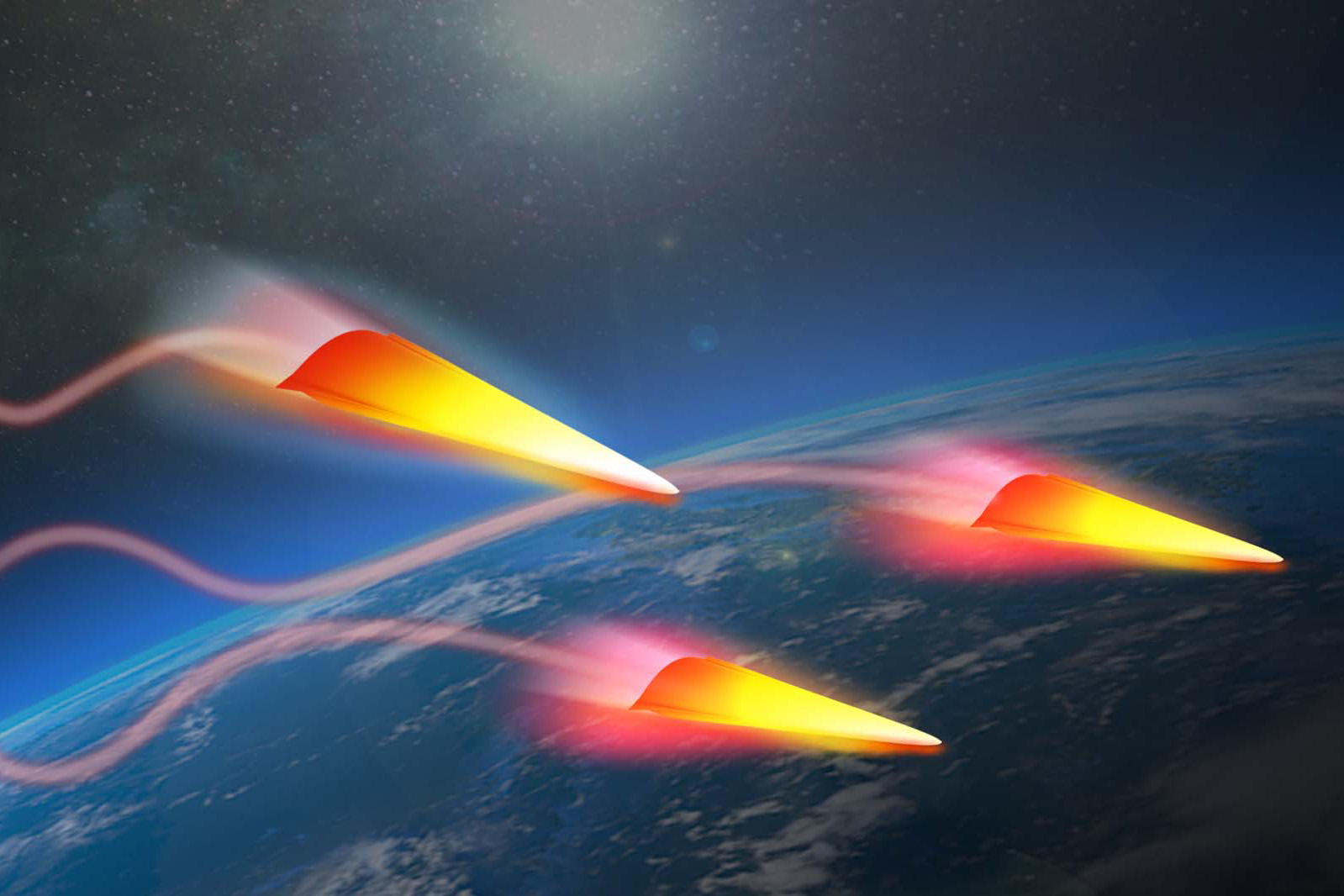 Hypersonics
Expanding hypersonic capabilities
Hypersonics will be an essential technology in tomorrow's strategic defense landscape, a critical difference-maker in our nation's ability to protect itself and our allies against a new generation of threats. Hypersonic vehicles can reach speeds exceeding 4,000 miles per hour—fast enough to reach Baltimore from Washington in about 30 seconds—and aggressors equipped with hypersonic missiles can penetrate air defenses.
The nation's adversaries are currently testing military applications of hypersonics technology, which adds urgency to APL's ongoing foundational work in hypersonic technologies. Our work in hypersonic technologies goes back to the 1960s, when we undertook a then-classified program to develop a family of supersonic combustion ramjet technologies.
Today—from basic researcher to technology developer to trusted advisor—our role in hypersonics is as critical as ever. We lead projects to advance the state of the art of guidance, navigation, and control of these vehicles; validate the tools used to predict boundary layer transition; and investigate new materials to withstand the thermal environment.