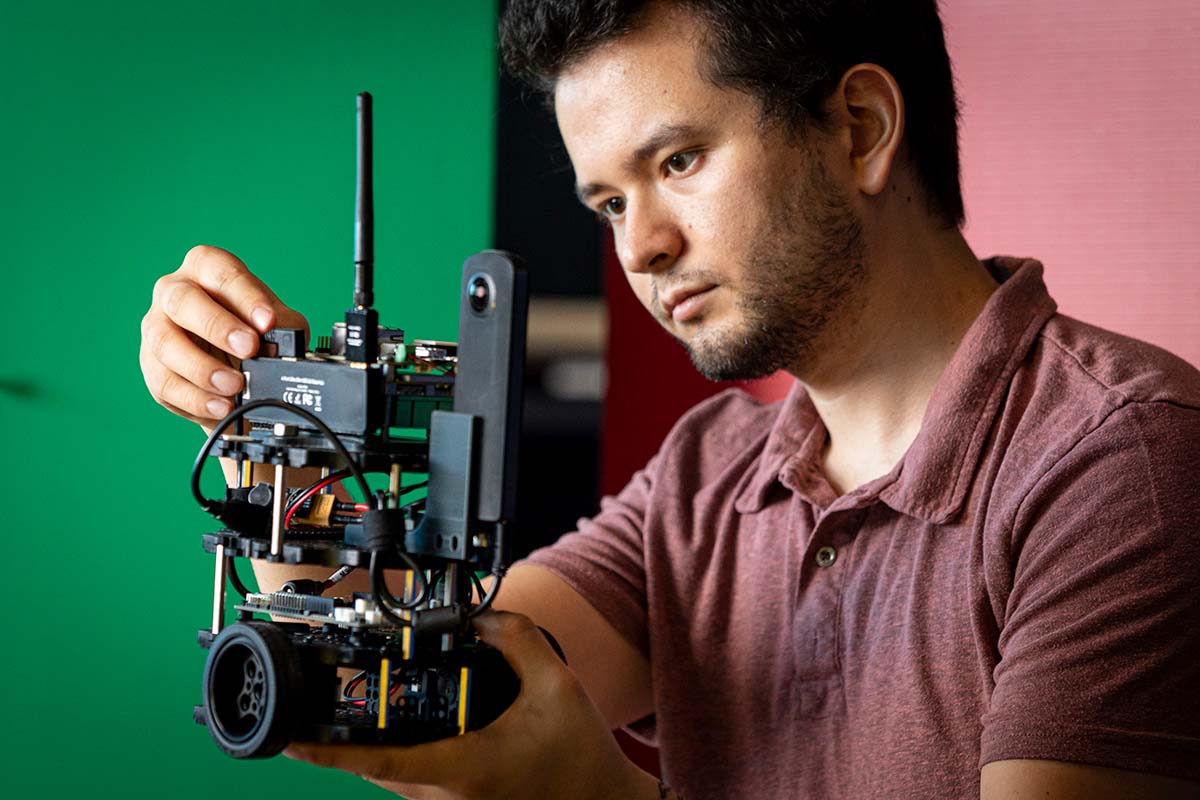 Artificial Intelligence, Machine Learning, and Autonomy
Engineering with intelligence
Designing, building, and applying new technologies—especially those that include artificial intelligence—can be a double-edged sword: powerful and enabling on the one hand, but potentially biased and vulnerable to infiltration on the other.
From health care to planetary defense and national security, Johns Hopkins APL continues to make advances in AI to ensure the technology's capabilities while identifying, minimizing, or eliminating its weaknesses.
A Laboratory-wide collaborative community of AI researchers and applied scientists works in domains from beneath the sea to outer space to innovatively incorporate autonomy, computer vision, machine learning, and other AI techniques across the breadth of our programs and projects. Internally funded AI exploration and research help us take bold steps in this realm to continue advancing AI for the good of the nation and the world.