What's New with the APL Drama Club?
---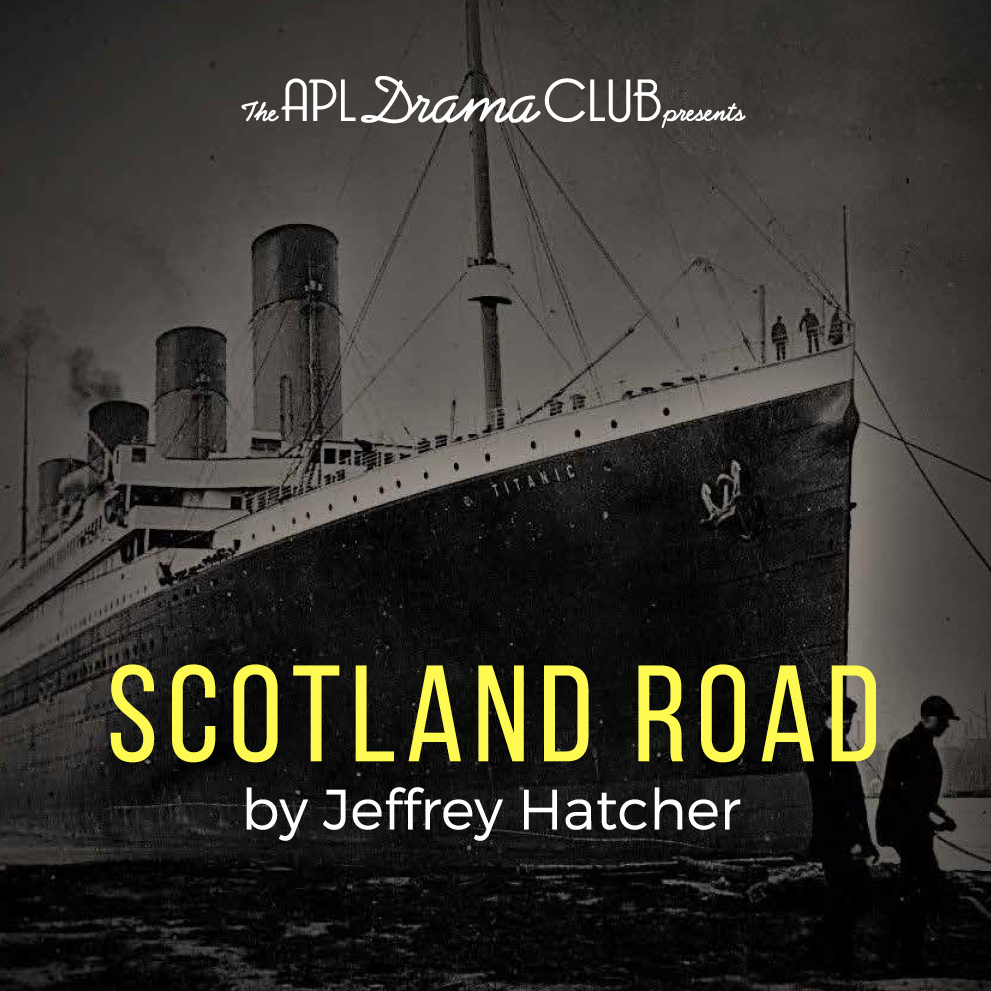 Scotland Road
By Jeffrey Hatcher
Join the Drama Club for our next production: Scotland Road by Jeffrey Hatcher
In the last decade of the twentieth century, a beautiful young woman in nineteenth-century clothing is found floating on an iceberg in the middle of the North Atlantic. When rescued, she says only one word: Titanic. The Woman is taken to a room where an expert on the sinking of the liner, a mysterious man named John, has arranged to interrogate her for six days. His goal: to crack her story, get her to confess she's a fake, and reveal her true identity. John, assisted by skeptical Dr. Halbrech, plays a cat-and-mouse game with The Woman, probing and searching for ways to break her down. Finally, Halbrech tracks down the last, living survivor of the disaster, a reclusive old woman named Frances Kittle who is brought to meet The Woman to test her. As the story unfurls, it becomes clear that this mystery sinks as deep as the Titanic itself.
Come see this suspenseful drama performed in Parsons Auditorium on the following dates:
Friday April 5; 7:30 pm
Saturday April 6; 7:30 pm
Sunday April 7; 2 pm
Friday April 12; 7:30 pm
Saturday April 13; 7:30 pm
All performances are FREE and open to the public, but reservations are required for guaranteed seating.
Free tickets can be reserved until up to 3 hours before show time by emailing dramaclubtix@gmail.com and can be picked up on a will-call basis before the show.
Please let us know which performance you would like to attend, how many tickets you need, and if you need accessible seating.
Note: This production contains mild language. Contact drama@jhuapl.edu for more information
We hope to see you there!
---
A Drama Club FAQ
The Drama Club produced a short set of frequently asked questions (FAQs) for their production of Fools:
---